Hello steemians!!
Quiero mostrarles electricidad, esta vez la electricidad controlada por esta bailarina cargada con millones de voltios.
I want to show you electricity, this time the electricity controlled by this dancer charged with millions of volts.
---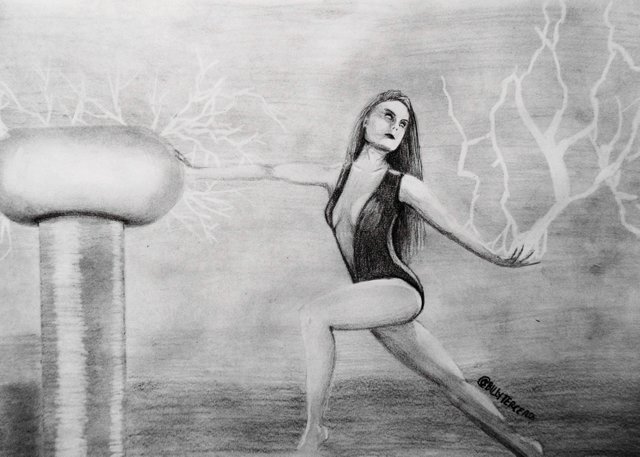 ---
Al ver el funcionamiento de las llamadas "bobinas de tesla", se me ocurrió representar una de estas bobinas en papel y este dibujo nació.
Seeing the operation of the so-called "tesla coils", it occurred to me to represent one of these coils on paper and this drawing was born.
---
imagen de wikipedia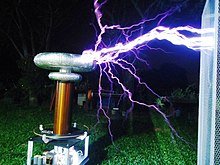 Una bobina de Tesla es un tipo de transformador resonante, llamado así en honor a su inventor, Nikola Tesla
Si quieres conocer más, click en la imagen.
---
Acá esta parte del proceso:
Here is part of the process:
---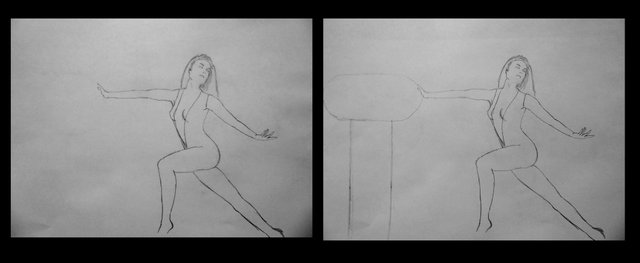 ---

---

---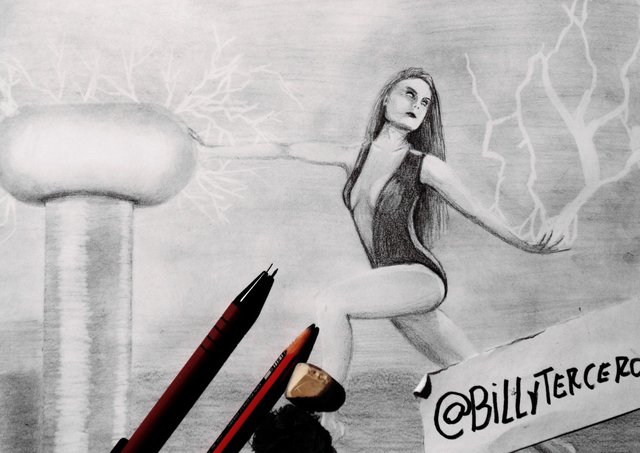 ---

Ojalá les haya gustado, espero sus comentarios.
I hope you liked it, I await your comments


Encuentra más de mis dibujos también en Instagram.
---
Para compartir tus art-works, (dibujos, pinturas, fotografías) búscanos en discord Artistic Colors