Wristwatches are not only useful companions on the road, but are also increasingly becoming fashionable accessories. It is therefore not surprising that manufacturers such as Casio or Armani attach importance not only to functionality, but also to appearance. This makes the Armani watches especially popular.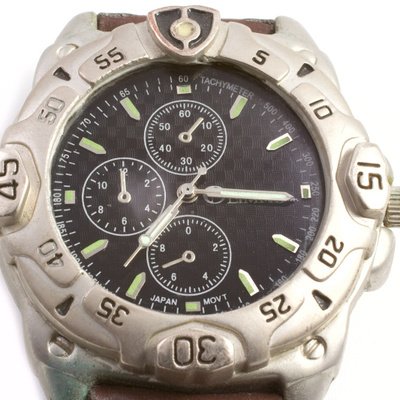 What you should pay attention to when buying
If you want to buy an Armani watch or a branded watch in general, you should always find out in advance about the price for which it is available.
If you get a price offer from a retailer that is far below all other price quotations, you should reject this offer. Of course, it is very tempting to buy the selected watch at half price compared to the manufacturer's recommended retail price. Often, however, watches offered at such a low price are simply cheap counterfeits that are not even worth such a low price.
Often, counterfeits of this kind have qualitative deficiencies, but they only differ visually in the minute details that are usually not noticeable to a layman.
Where to buy the watch best
In order to buy a genuine Armani watch, one should turn to watchmakers or jewellers who have been selling more and more branded watches for some time now, rather than just jewellery.
They sell one hundred percent only genuine watches of the respective manufacturers and do not offer inferior counterfeits at overpriced prices.
By purchasing from the watchmaker or jeweller, you can also obtain the warranty services quoted by the manufacturer and take advantage of services such as free battery replacement.
The manufacturers' direct websites are also suitable for purchasing watches. It is better to refrain from buying watches in online auction houses or at street stalls.
There the danger is too high to acquire a counterfeit for a lot of money. If you really want to have a genuine Armani watch, you should also keep your fingers crossed for purchases abroad.
Especially in Italy, Spain and Turkey there are many dealers who specialize in the sale of plagiarism of all kinds.
For a long time now, people have not only been running the risk of buying fake gold jewellery and imitation clothing, but they also earn a golden nose by selling fake watches.