Overview of some of my writing tools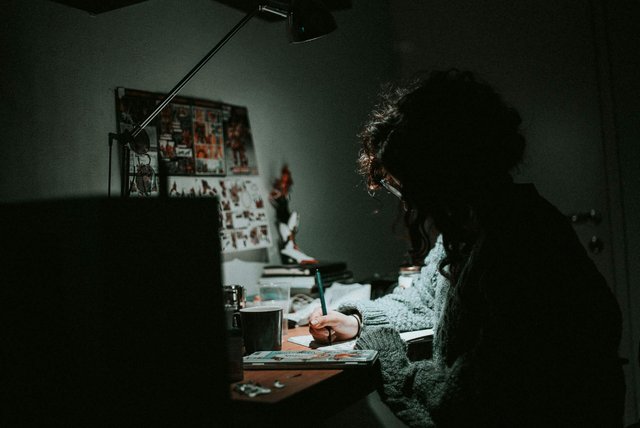 Photo by Daniel Chekalov on Unsplash
Seems like the end of my troubles with DAZ. Took me to reinstall my PC totally through, and Aiko 4 just won't install properly for some reason, but it's working nonetheless, so I won't bother too much with trying to perfect that for the moment.
I am working on both "Wild Winds" and "Transient Battlegrounds", which I should begin to post in the coming days. Both are fantasy sci-fi story, and to work on these, I use several must-have softwares. which leads me to the thing I wanted to do... Introduce some of my tools to you all!
Today is a short presentation, but I will show you more of those in an individual manner on later posts.
One is Dramatica Pro, from Brothers Inc. Once I have finished the story's draft, I use Dramatica Pro to furnish it with more details, verify that the story is coherent with itself, and the relations between the characters. It really helps because there is a powerful engine in Dramatica Pro that guides you toward refining details, especially the global story, and its key events, it also suggest you powerful contrast between your character's backgrounds and personality.
The big draw-back is its Windows XP looks, which hasn't changed since then I think. This soft is extremely useful, it's a story-forming tool that's extremely useful for writers.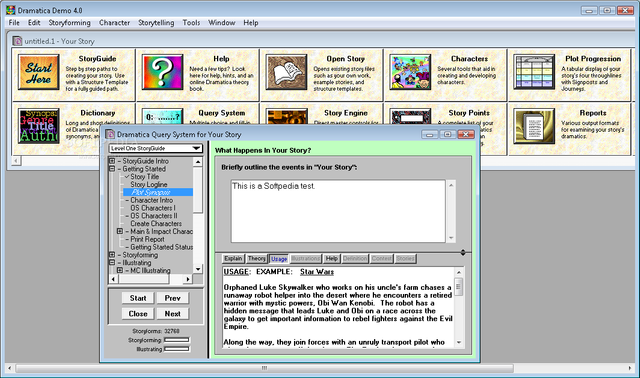 The next one is Articy:Draft 3; that I purchased on Steam (not Steem) and it's an organization tool. It's where I write, where I organize the chapters one to another, there's a powerful template engine in it where you can virtually create templates for anything, so I can create templates for my characters, scenes, etc, that really fit the exact world I created for my story.
In that sense, it's kind of an extremely versatile software.It suits my needs very particularly because I want to make each story into a Novel For All, so my stories will be Interactive Novels, Visual Novels, Audio Novels, and books for blinds.
Articy let me organize all of the data pertaining to each chapter, and, if I want it, down to each paragraph or sentence. It's extremely powerful, and yet it knows how to be simple when needed. Its interface is really good and can be learned quickly too.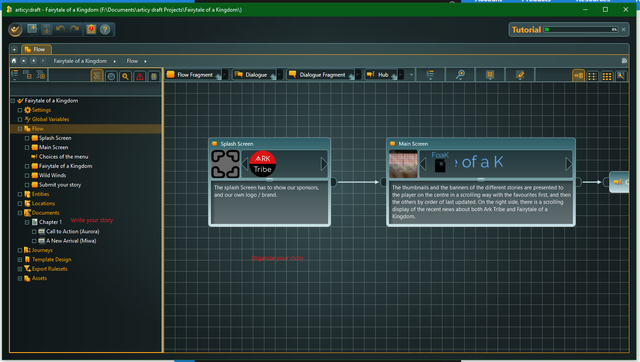 Lastly, there is DAZ 3D studio from Daz 3D inc, those who follow me might have seen me pester at it for the past few days against it but 99% of people who use it are definitely not having the same problem as me.
DAZ incredibility comes from the "ready made" scenes, and I'm not speaking of one or two scenes, it has literrally thousands of thousands. It's as easy as click-and-shoot. You drag the setting you would like to make a photo of, drag one or more characters into it, apply them pre-made poses, and voila. I swear it's as simple as that to make a perfectly fine drawing.
That said, quickly, as you grow, you can make mix-and-matches, change objects' color, and it has a formidable community, if you take the time to integrate, and explain what you need, you often find someone to help you with your problems. My problem was really just too intricate and it was probably due to other things on my computer messing with it too.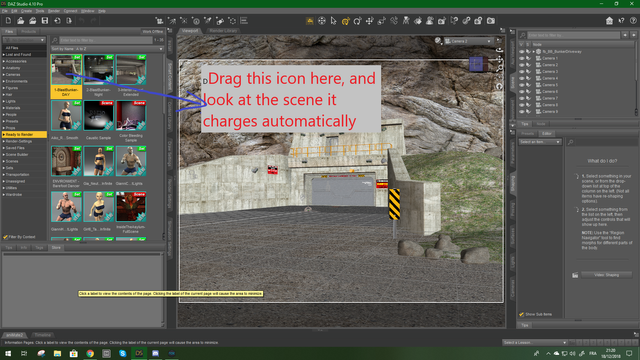 So those are some of the tools that I use for my stories, and I wanted to share this with you all, in hopes that it might help you one way or another.
NB:
If you want me to come visit your blog, drop me a message here. I'll be glad to drop by your blog see what you like to steem about!
Posted using Partiko Android