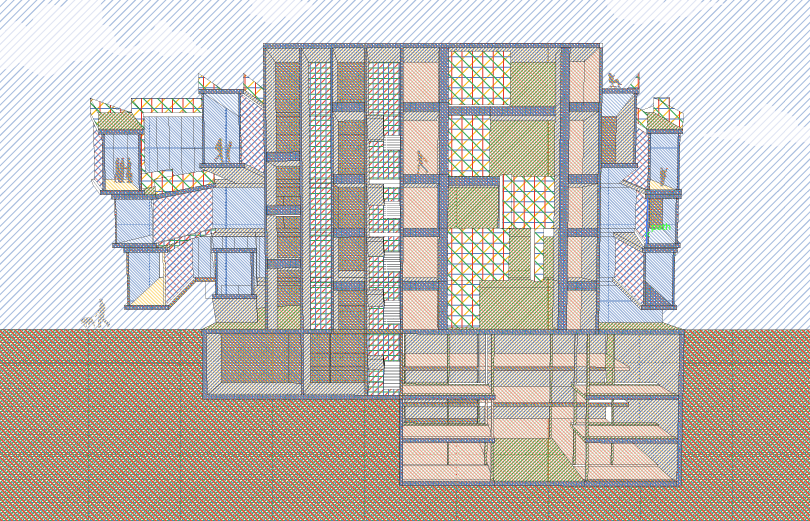 This is a different section cut lengthwise of the project I described yesterday. It shows that there is an automated parking system below the building, maximizing the amount of parking spots.
Here is the section from yesterday, cutting along the short side.
Things aren't entirely clean and figure out yet, but any feedback would help this hypothetical project come along.
Thanks!