Grin and bear it
It's a matter of common knowledge that Austrian Science Fund (FWF, one of the biggest sources for funding of basic research) is chronically underfinanced and attractiveness will not be raised by primarily producing nice videos and thereby expressing sincere wishes.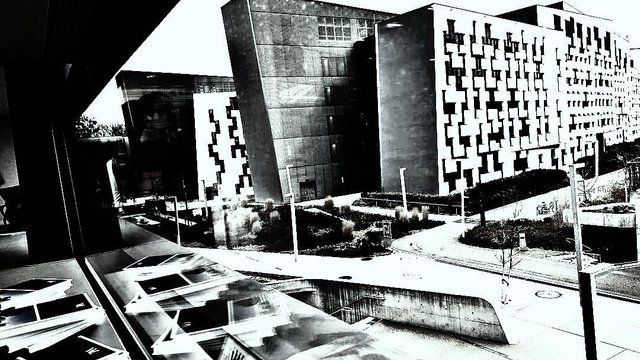 At my last meeting on FWF Roadshow, Klement Tockner, president of the FWF, was not able to paint a bright picture or be in any case convincing to me. With some background in science management, some numbers, and comparative statistics with other European countries, the majority in the audience could feel that the update was rather about the embitterment of basic research in Austria than breaking new ground. Some of them seemed to have gone through highly competitive review processes of their funding proposals without success and hearing his calls to try again and again appeared kind of cynical.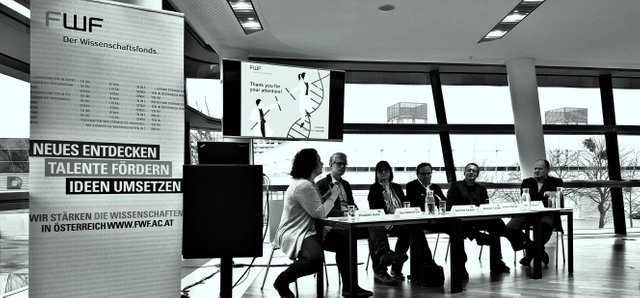 I thanked him for his presentation, because he reminded me of why I made the right decision to leave basic research in Austria behind. I also emphasized Austrian start up scene being not as bad as Austrians themselves describe it sometimes. Yes, there is always room for improvement focusing on bureaucracy and other regulative hurdles, but currently there are huge and promising business opportunities when it comes to help scientists leaving Austria, call it Brain drain Business (hereafter referred to as BB). In following posting parts, you can expect answers why and how this whitewashed misery came about.
Someday we will stop listening…
…and maybe it will fuel the opinion that science is also a kind of ego shooter game where knowledge monopolists (professorship) celebrate a huge party just like the whale sucking here on Steemit. But never mind if you talk yourself often enough into believing that you can be part of this knowledge elite, you will be and then you really can be proud of your beautiful tail in a dog-eat-dog world. Sometimes, I wonder whether we should be ashamed of letting the word science cross our lips in Austria and maybe calling it knowledge economy probably would sound more convenient. On the roadshow, some of the shining stars being awarded a grant or fellowship – winners of the sick system – could present their wonderful projects that raised the question why they followed the narrow ridge of applied research rather what generally is understood as basic research. This aspect pressured some of the distinguished gentlemen for legitimization. The pertinent interjection of Otto Doblhoff-Dier, Vice-Rector for Research and International Relations (University of Veterinary Medicine, Vienna), science and research should become more sexy in Austria won't probably turn into reality soon.
Rosy Outlooks?
At least no alternative funding strategies! In Austria there are hopefully no experiments and we all can die in consensual harmony. My question regarding the new founded alliance was soberingly answered: The FWF just wants to pool resources. However, I highly appreciate Helga Nowotny, but Tockner's answer on the orientation of the alliance can be categorized as end-of-the-year 2017 review flop or New Year's joke. Assigning strategic planning and concrete ideas towards universities – huge entities that will never reach flexibility of FWF – is a sign of managerial inability and poverty. The long overdue measure of raising FWF's budget by new government is laudable, developing an excellence programme by putting efforts into a dusty system is similar to a gentle caressing of the rib cage during cardiac massage. Goodbye Austria!
------------------- ⿻ -------------------
Part I How Funding creates Futures: Austrian Science Fund (FWF) Press Conference
Part II External Funding Day and Scientific Brain Drain in Austria
Part III Basic Research Brain Drain in Austria Part 2 (English/German)
Updated Portfolio! https://www.sciencevienna.com/?lightbox=dataItem-ihm7yx0j