Kuznetskaya Street is located in the "2nd part" of Veliky Ustyug, it crosses one of the main streets of the city - Dezhnev Street. It consists mainly of residential private sector, but at the very beginning of the street there are two-storey apartment buildings, which are often in a dilapidated state and are resettled.
Such ordinary houses are located along the whole length of the street.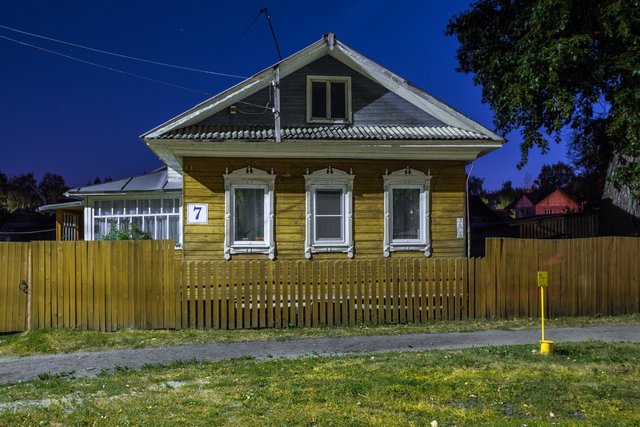 Kuznetskaya Street is adjacent to Kuznetsky Lane.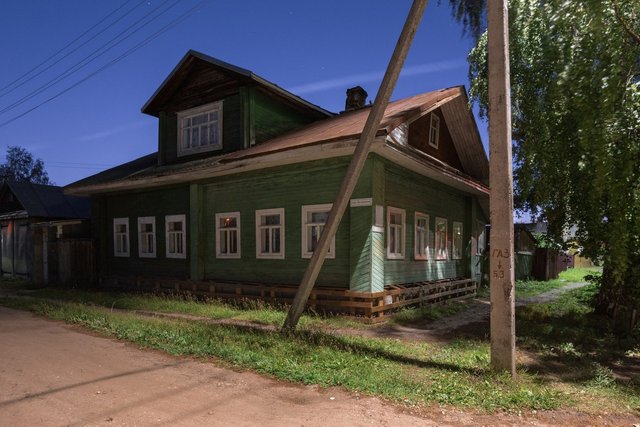 Through this lane you can go to the city center.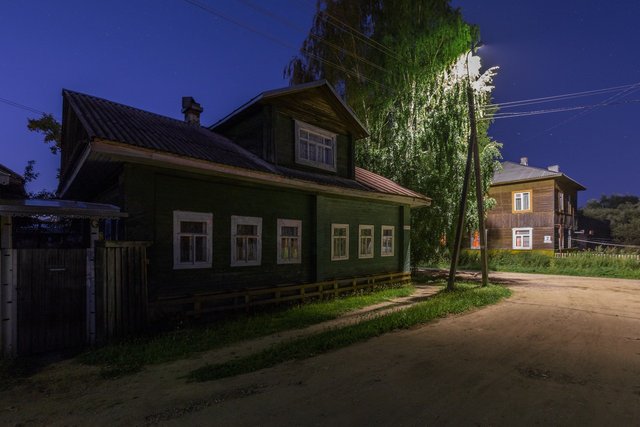 Two-story houses here are not dilapidated, but this area is being flooded during heavy flooding.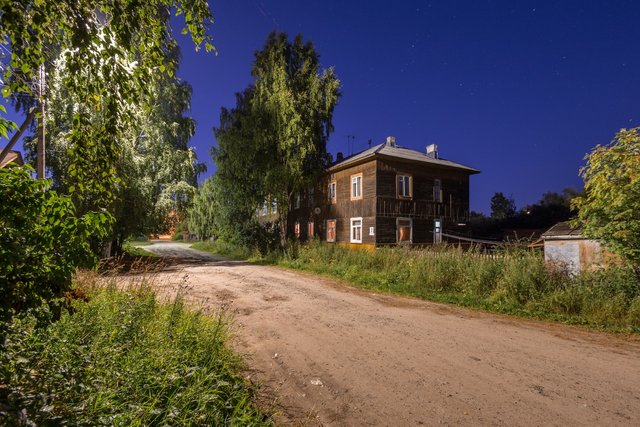 And after each flood, the foundations of the houses are strongly washed away.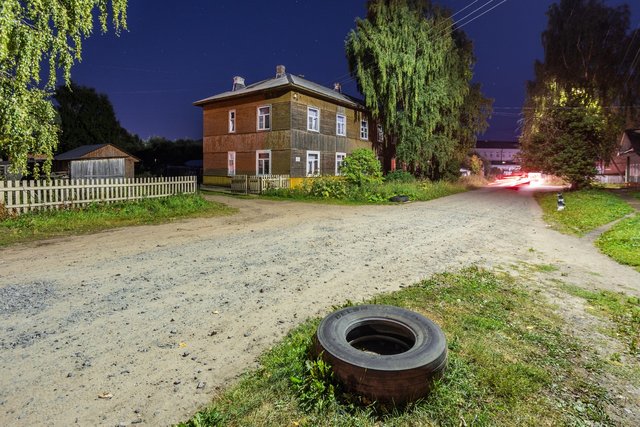 Therefore, the area is potentially unfavorable for living.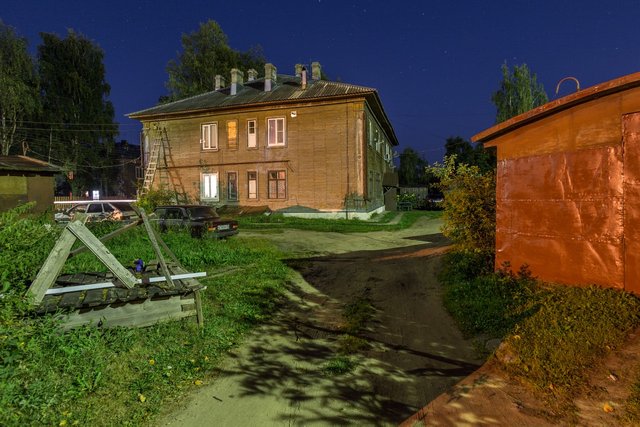 Behind the Dezhnev street to Kuznetskaya Street there is another side street - Zasodimsky.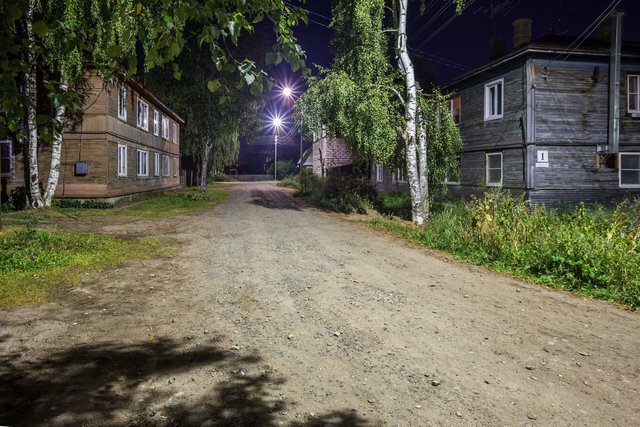 Most often, buildings such houses symbolize that there is an enterprise nearby.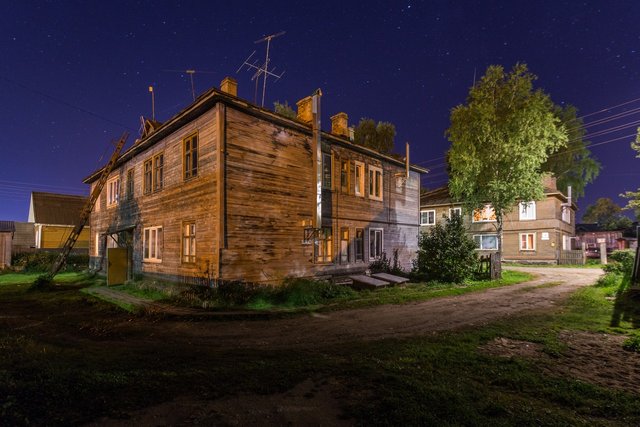 In this case, very near the prison.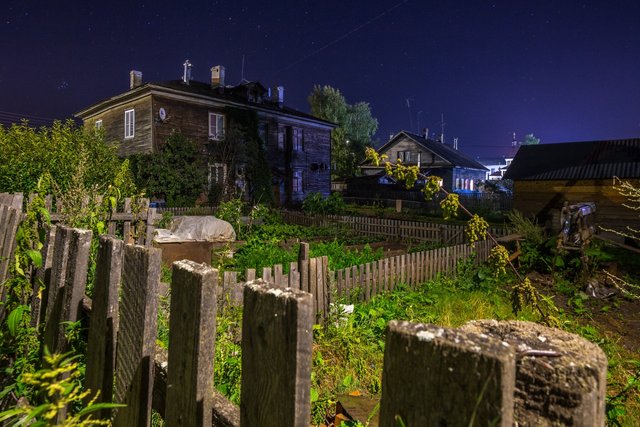 Houses of this type I met in the neighborhood of Yaikovo. Again Kuznetskaya Street.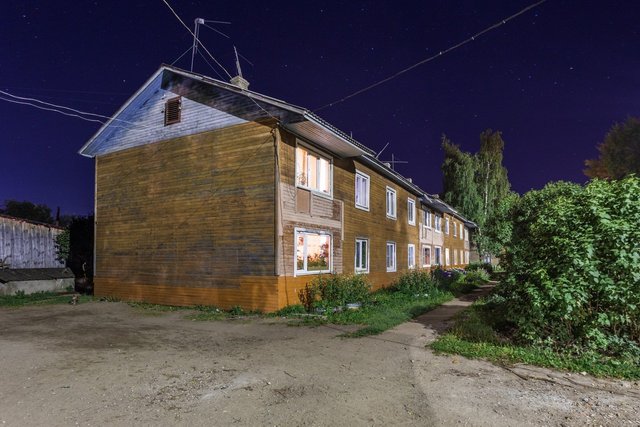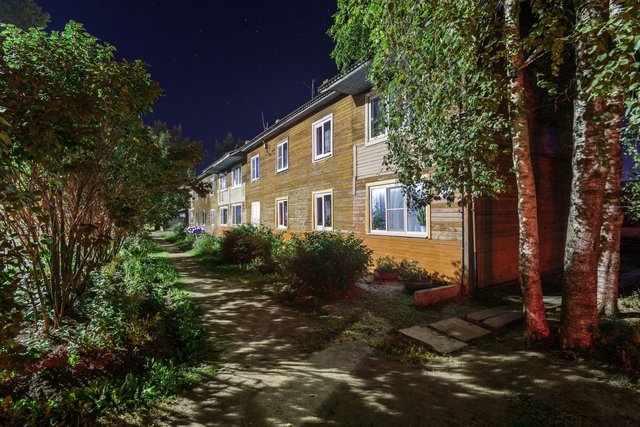 Five minutes after I took the previous shot, street lighting was turned off. In our city, this is always done, except for holidays. Light turn off exactly at 11 p.m.
Becoming an absolute darkness.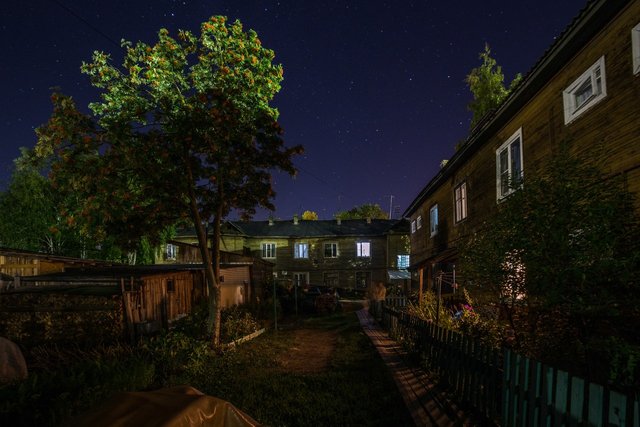 Only sometimes in some parts of the city there are light sources from private enterprises that lights all night! Although, it is worth mentioning that in some yards even street lighting does not help...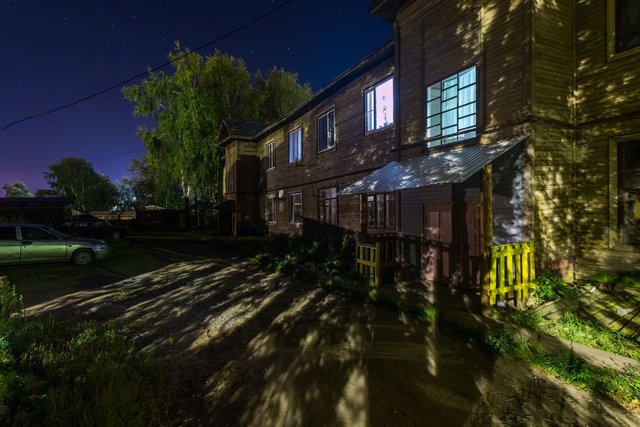 The matrix of the camera sees better than the human eye and if on the frame is relatively light, then in reality here the dark is impenetrable.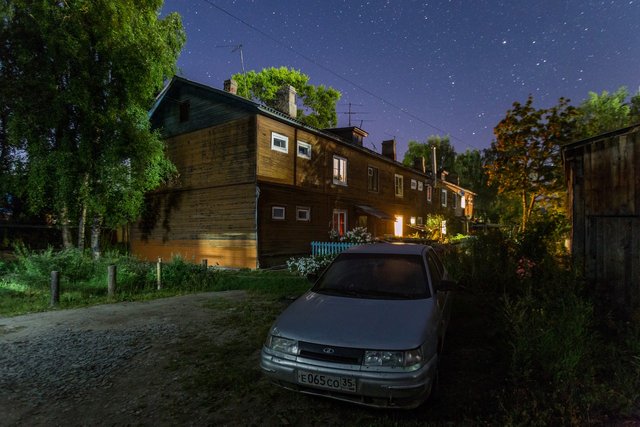 Judge for yourself: almost in the center of the city the milky way is clearly visible! No parasitic lights from the lanterns!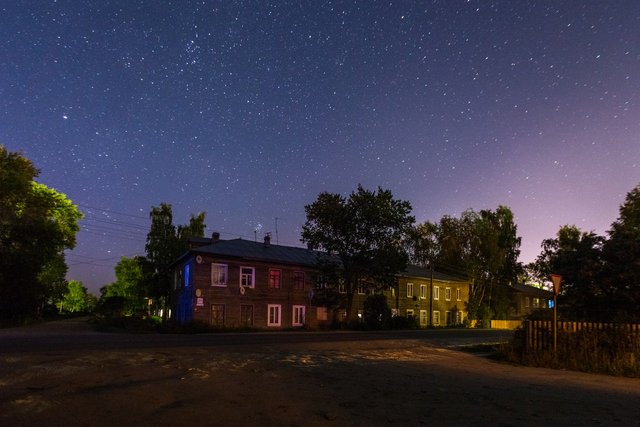 ---
Canon 6d, EF 17-35 / 2.8L