~    Passing by    ~
---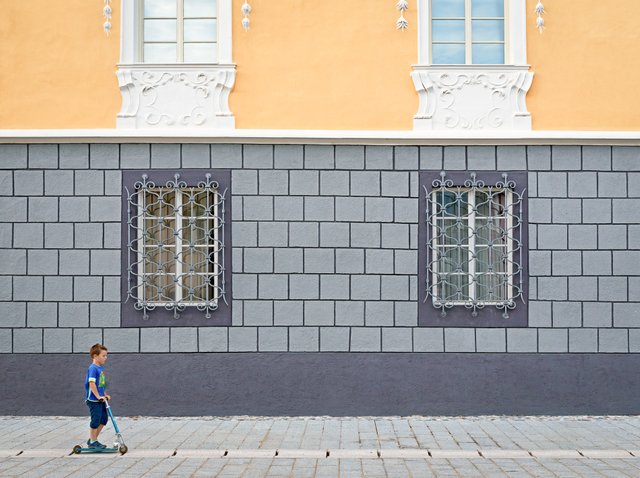 ---
The windows are heavily protected by iron bars. Giving this building a stern appearance. And the little kid is just playing, hardly aware of his environment.
Click on image for full size!
---
Location: Radovljica, Slovenia.
---
Camera - lens: Nikon D610, 24-120mm/f4.
Camera - settings: 38mm, 1/320 at f/10, ISO 800.
---