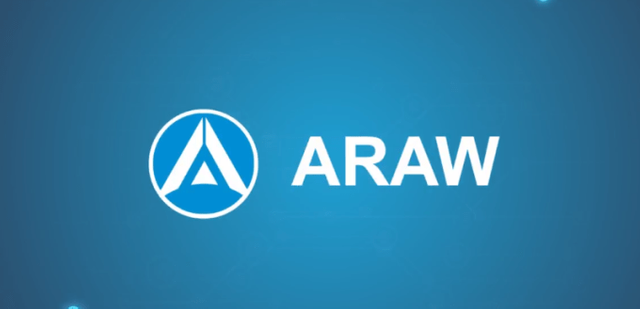 Hello, my dear subscribers! In today's review, I will tell you about the trading platform based on the blockchain - Araw Token. As part of this platform, there are many interesting and useful features, which I will analyze in detail in two parts of this review.
The problem of the modern e-Commerce market
At the moment, the e-Commerce market (sales of goods and services via the Internet) occupies a large part of the market and every year is gaining momentum, displacing the usual offline business.
The ease of opening this type of business – no need to rent a "physical" store and constant repair, only one site is enough, also with the staff, according to statistics, e-commerce companies require much less employees per company than in the classic business. These advantages lead to a situation where the market begins to overflow not with specific products, but with specific companies and shops selling similar products. And in such a huge competition, it is very difficult for a beginner to compete with large online stores.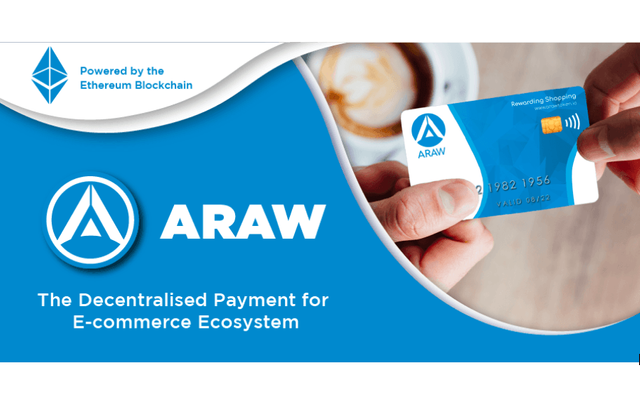 For users, this situation on the one hand is positive, but on the other, often come across fraudulent sites posing as real and pulling money from people for non-existent goods and services.
There are other problems that could be solved with the help of the blockchain, but it is quite problematic – to develop each company's trading platform on the blockchain, because it requires the involvement of special developers and mandatory distribution of tokens (ISO, aidrop, bounty) for the normal functioning of the economy. That is why nowadays there is a need for a global marketplace where every e-Commerce company could place its store. This is what the guys from the company Araw Token are going to do.
Benefits of Araw Token for the market
The Araw Token project offers a comprehensive solution that will help to satisfy both sellers and buyers. As part of this platform will have many services: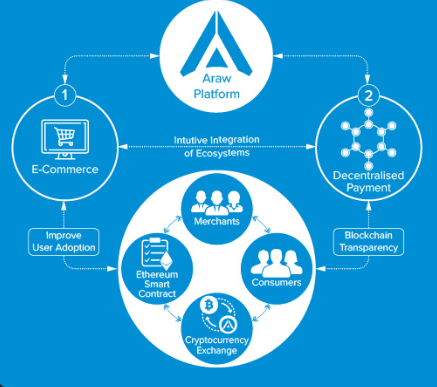 Global trading platform on which it will be possible , as a one-time to sell your product or service (similar to the Bulletin Board, will be useful to individuals), and to create a full-fledged store on a regular basis. At the same time, you do not have to strain yourself and delve into the subtleties of the blockchain – here you can draw an analogy with site designers that allow anyone, even without knowledge of layout and programming, to create their own web page.

Everything will work on the blockchain and smart contracts of the Ethereum network, which means low fees, automation of processes, transparency of transactions and much more. For example, it will be possible to easily implement the mechanisms of refund and warranty service, which will not solve the human factor.

For users, the advantage of using a single platform will be a single bonus for all purchases. The creators have provided various options to encourage buyers, and if we consider that on this platform you can buy anything, the number of accumulated tokens in the form of cashback and discounts will be quite large.

The Araw Token service will have its own API, which will allow third-party developers to create various extensions and additions to the platform

The most pleasant innovation will be your own debit card Touch and Pay, with which you can pay with tokens offline. Also, the card will be integrated into smartphones, and it will be possible to pay in terminals that support Apple and Android Pay and similar systems.
This is not all the advantages of the Araw Token platform, what was not touched in this part of the review, I will tell you in the next.
Web: https://arawtoken.io/
Whitepaper: https://arawtoken.io/assets/araw_whitepaper.pdf?v1.7
ANN: https://bitcointalk.org/index.php?topic=3497194.0
Twitter: https://twitter.com/arawtoken
Facebook: https://www.facebook.com/arawtoken
Telegram: https://t.me/ArawTokenOfficial
Menengah: https://medium.com/@TheARAWToken
Linkedin: https://www.linkedin.com/company/arawtoken/
Untuk Reddit: https://www.reddit.com/user/arawtoken
Github: https://github.com/arawtoken
Btt profile: https://bitcointalk.org/index.php?action=profile;u=2396007;sa=summary
Bitcointalk user name: savench
My wallet: 0x7E6cc119019D0661467285b3AA8Aa5840C806e0C