Appreciate
This ten letter word seems banal enough I suppose right? Appreciate. It's just four syllables after all. There's nothing particularly special about the word or how it sounds...It's simply one amongst some 172,000 other words the english language encompasses and shouldn't enjoy any more of an elevated status than any other right? Well probably not, however the word has a meaning and when used correctly even the use of the word can have meaning, over and above the meaning of the word itself. Confused? Stay with me, don't bounce out yet.
Appreciate means: To recognize the full value.
Driving around in the course of my work yesterday I passed by a building where a particular group of people go to worship on Sunday's and on a large board at the front of the building was a phrase that sort of made me think...The very thing the board, and the words on it, was intended to do. It read:
Tell someone you appreciate them today.
A great suggestion I believe, and so I thought I'd see if I could get a thing happening here on the platform. Now, call me a defeatist, but I doubt it'll catch on due to the small nature of my account and the fact only a small handful of people actually see my posts, let alone click in and read them, however I'll do it just the same. Why? Because I think it's a good idea and will make me feel good in doing so.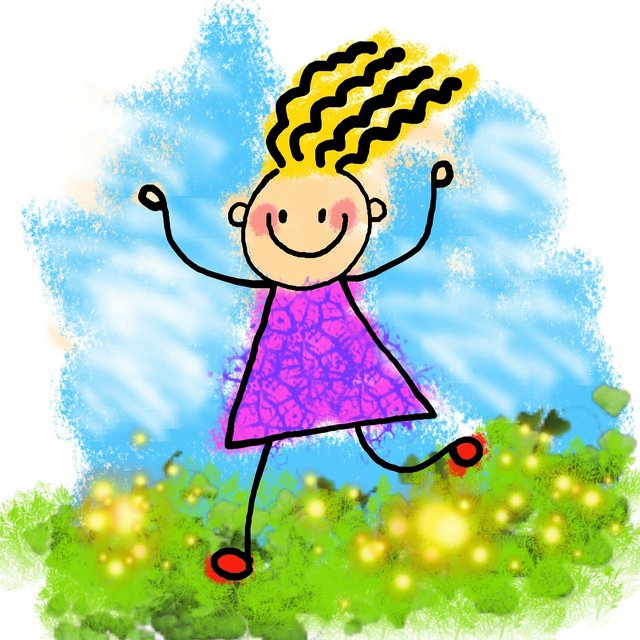 So, here's the thing...I'm going to write a short piece below about a Steemit user and why I appreciate them. It's a pretty simple concept really I suppose. I'll tag them into this post so it's brought to their attention and with the hope they read what I have written. That's pretty much it. Oh, I urge you to do the same with someone you also appreciate.
A simple concept but one I believe is not done enough in life. We go through our busy lives focused on various things, most of which probably revolve around ourselves or those immediately around us, and rarely take a moment to stop and simply show someone some gratitude and say, "hey, I really appreciate you and here's why..." It's odd that we don't do it more often because it feels so good to say those words; From a personal perspective it can feel sort of warm and fuzzy and then the benefit doubles up when you see the happiness on the face of the person you just said it to. Maybe we forego the long version of showing that appreciation supplanting the simple word, thanks, in its place? Probably so, but the long version...It has a sort of cool feeling about it.
So, let's talk about reward!
Here's what you're going to get in reward for the small effort of telling someone you appreciate them and briefly explaining why...You ready? You're going to get an extremely good feeling inside: Happiness, enjoyment and of a feeling of satisfaction. What? Did you think showing appreciation deserves some SBD? Nope, the reward of showing your appreciation far outweighs the value a few measly SBD could ever offer a person.
It's interesting to note that the word appreciate means to recognize the full value but when the word is expanded to "I appreciate you," the value miraculously spreads, magnifies or expands to a much more profound meaning. It's also interesting to note synonyms for appreciate are words like: Value, respect, prize, cherish, treasure and admire. Hmm, there's some valuable words [emotions] in that little old list huh?
Anyway, I think you get the idea. Below is my little piece on appreciation for...@honeydue.
"Hey, @honeydue, I appreciate you. I appreciate you because of your razor-sharp wit and sarcastic (almost totally Australian) sarcastic humor. You have a way of making me roll my eyes and shake my head one minute and consider myself lucky that, through Steemit, I have connected with such an intelligent and interesting person the next."
See? It's easy right? I'm not done either...
"I also appreciate the way you consistently provide interesting content for this platform and that sometimes your dark side emerges which also shows in your writing. I appreciate your rants too! Just gold. I appreciate that in one so young I find a passionate, informed and opinionated person; Opinions based on your own observation and through personally-harvest knowledge or facts. I appreciate your diversity of thought and emotion and that you have taken the time to narrow the divide of location and age between you and so many Steemit users."
So, that's pretty much it...I could write more but I'd not want @honeydue to get too big of a head as summer, and the better weather, approaches and I'd hate for her not to be able to exit her house to enjoy it through a brobdingnagian noggin!
Now, go and get to it...If you don't know a Steemit user to tell that you appreciate them maybe mention your partner, parent, friend, work colleague, the bus driver, the stranger who held that door when you had your arms full. Someone that you appreciate but haven't told.
You see, every day we arrive in situations where we could deploy some appreciation or gratitude for that matter..But do we? My advice...Before you go and write a post is to go and thank yourself for everything you've done to bring you to where you are in life right now and then tell the most important person in your life that you appreciate them...I mean right now...Go!
Then, if you feel inclined spread some appreciation on the blockchain targeting the person(s) that you value and tell them how much you appreciate them and why. Then, whilst you're at it do something like this every day for the rest of your life.
In your appreciation post maybe tag #appreciation and the user so they know to look for it, and ask them to do the same...Hopefully more than just me has a crack at it and if it is just me...Well, that's how it'll be. No stress, not everyone likes to show appreciation and gratitude for others I suppose. Just the awesome ones do.
You would be forgiven for thinking the image in this post is indeed of @honeydue. It's actually not, although the resemblance is remarkable. 😋
Image souce