BigProfile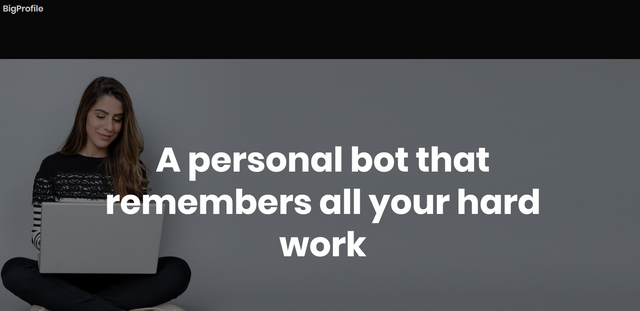 Do you want to look back on all the hard work that you've done? Then try BigProfile.
BigProfile is a personal bot that will help you to keep track on all of your works. Using this, you can now build your personal profile and look back in all the things that you have done. Your centralized personal data .
Get your beta access now!