Proficonf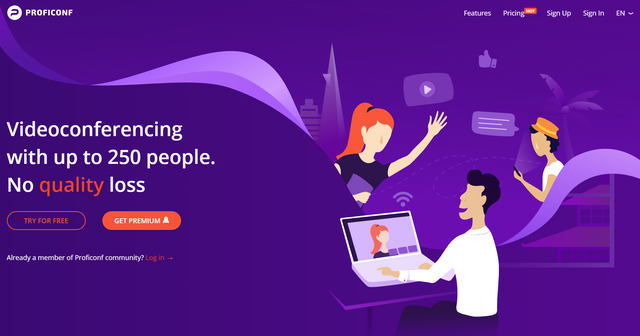 Videoconferencing with up to 250 people. No quality loss.
Proficonf is a video conferencing platform. That runs completely in the web browser without annoying software downloads, has built-in file viewer and media player so you can seamlessly share files and play videos without having to open new tabs.
Increase the engagement up to 95%!
Create your event and share the link right now!