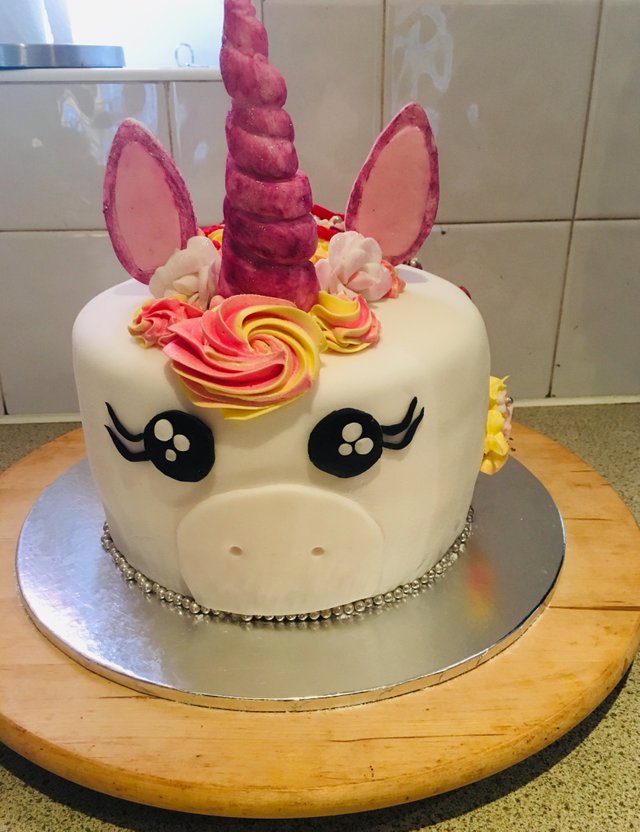 This was my first time at making this lovely Unicorn cake for my daughters 7th birthday. I always make surprise cake for her but this year she wanted to help.
(Polish translation) Pierwszy raz wykonalam torta w stylu kucyk. Moja corka obchodzila 7 urodziny i zawsze robie jej tort niespodzianke ale tym razem moja solenizantka postanowila sie przylaczyc do przygotowan 😉
....First we started making an edible ears and horn. I used sugar paste for easy shaping and a little tylo powder helped with quick drying.
*...Najpierw zaczęlyśmy robić jadalne uszy i róg. Użyłam pasty cukrowej do łatwego modelowania, a dodatek proszku tylo pomagl w szybkim schnięciu.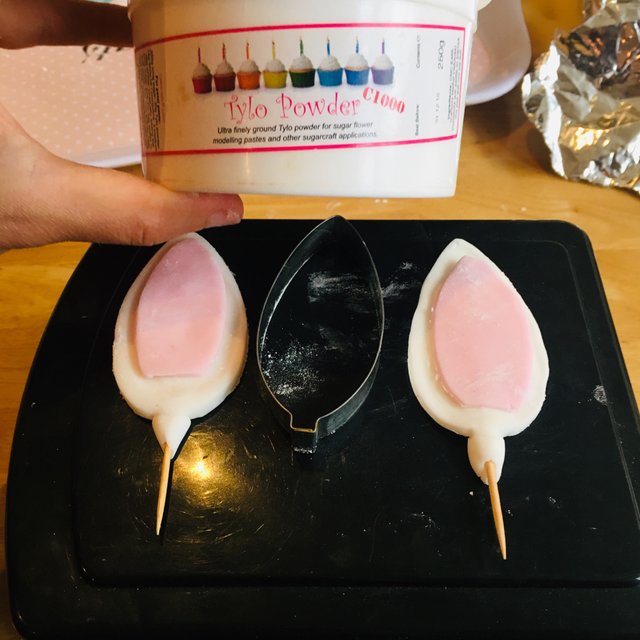 To make horn, we started to roll some sugar paste to get long sausage shape
Aby zrobic rog zaczelysmy od robienia cienkiej "kielbaski"😉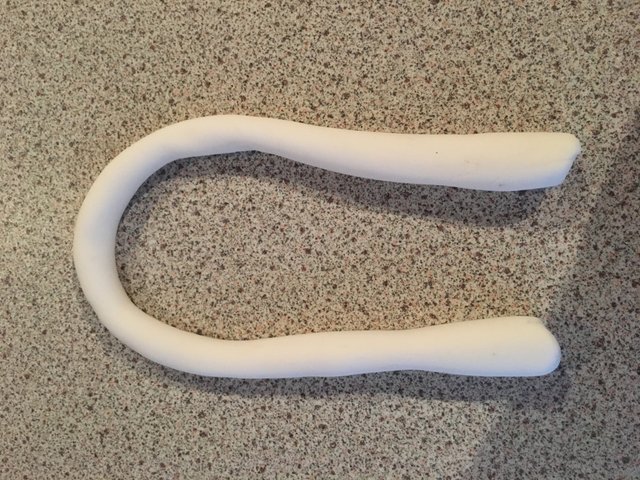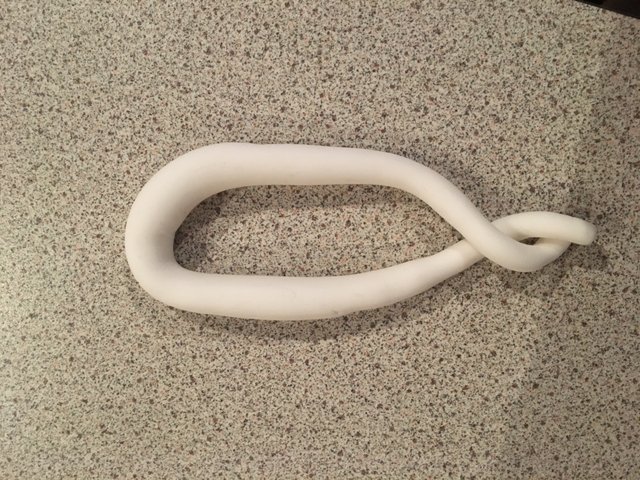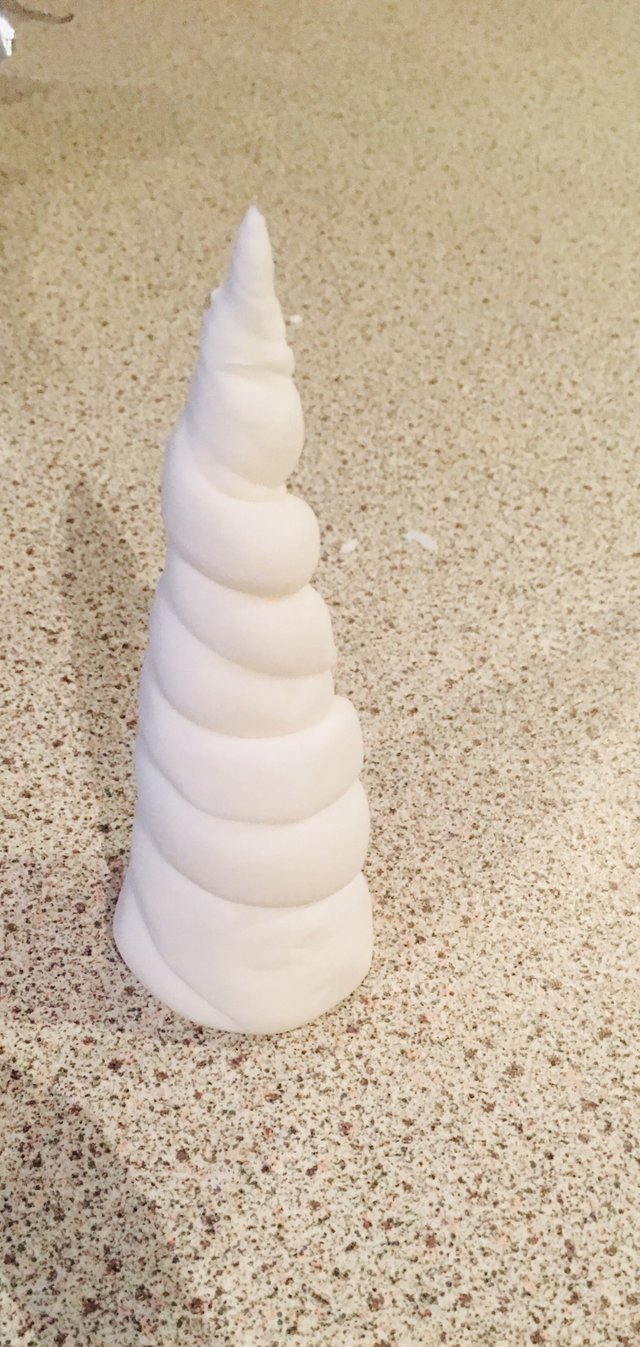 Then i got my daughter Leila to paint it with any colour she desire
Moja corka Leila, zdecydowala ze pomaluje go w Jej ulubionym kolorze uzywajac specjalnych farb do dekorowania tortow.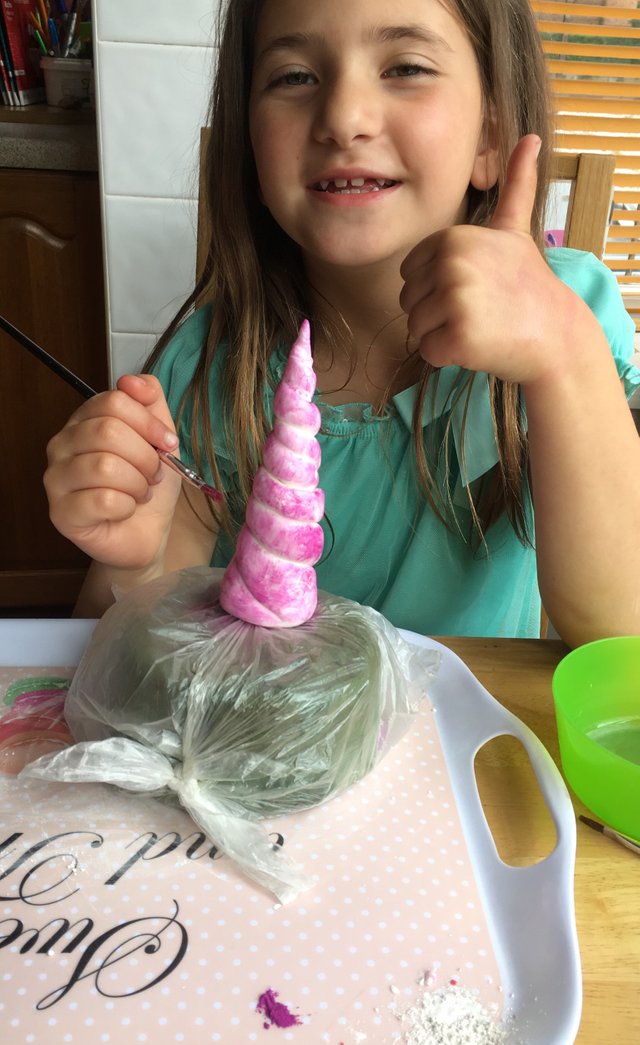 When she was busy painting I took some time to bake my sponge cakes and prepare the butter cream. I decided to bake 3 cakes because in my opinion this type of cake looks much nicer tall!
Podczas Leili malowania ja zabralam sie za pieczenie moich biszkoptow. Zdecydowalam, ze upieke 3 biszkopty poniewaz uwazam,ze taki rodzaj tortu wyglada o wiele lepiej wysoki!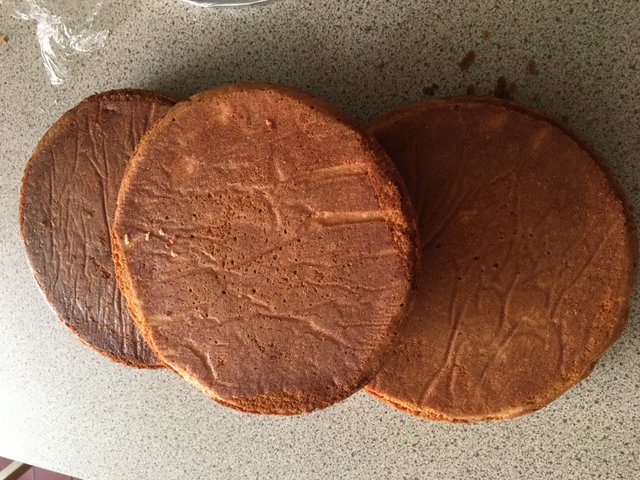 I filled my cakes with vanilla buttercream and covered with sugar paste
Biszkopty wypelnilam kremem I pokrylam masa cukrowa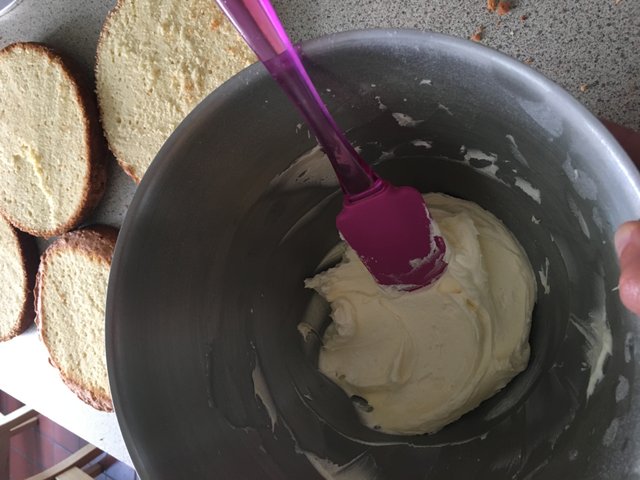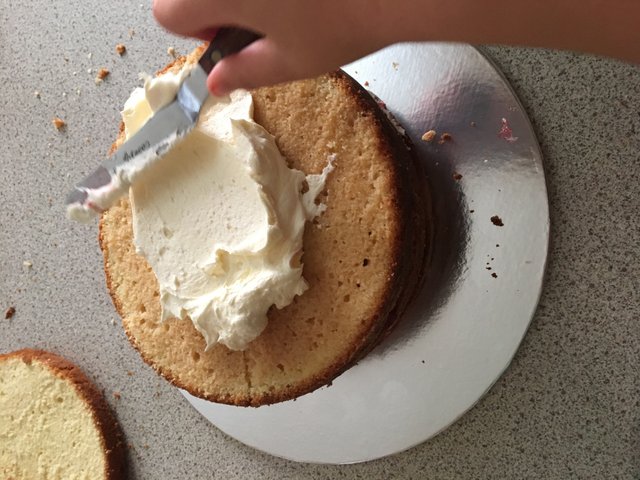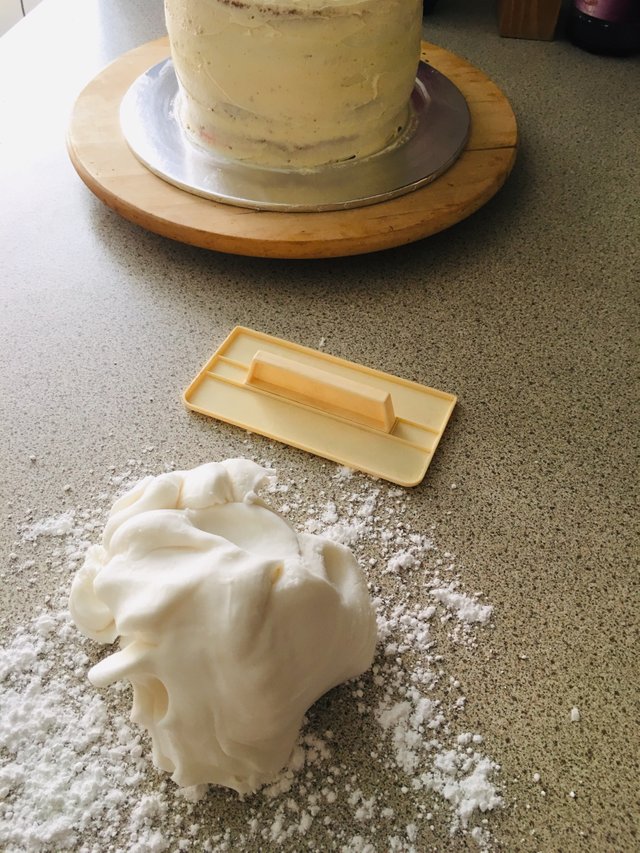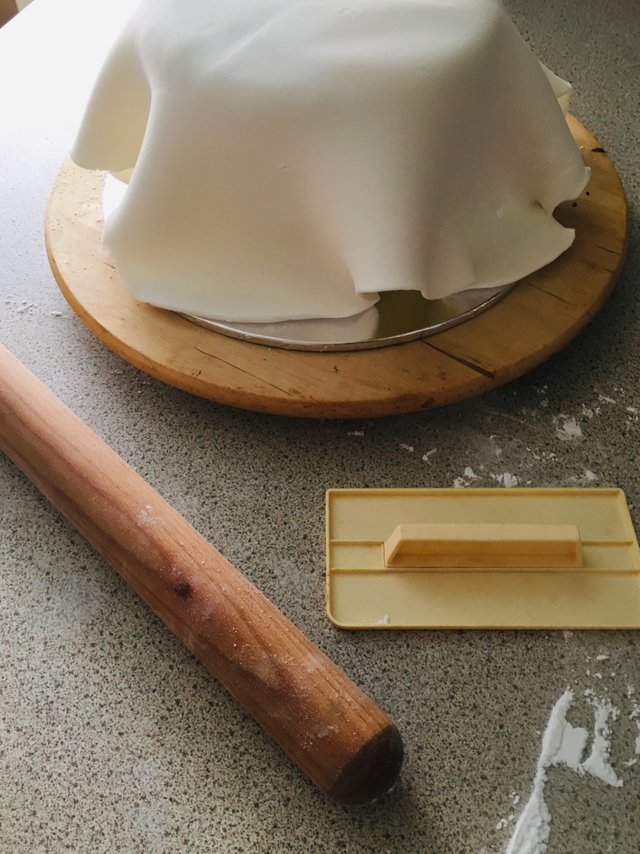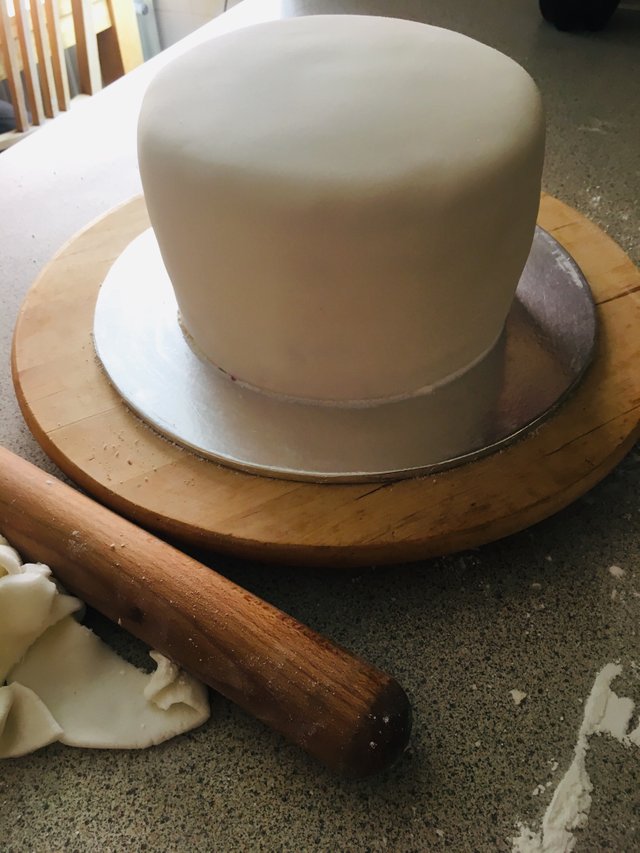 Now is the best part- decorating our cake
To jest nasza ulubiona czesc pracy czyli dekorowanie tortu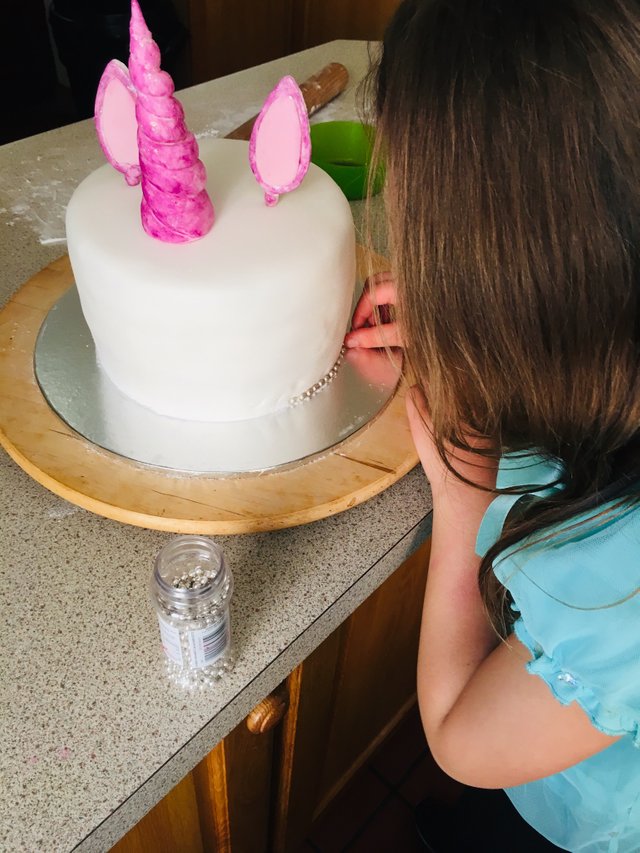 I used black sugar paste to make eyes
Uzylam czarnej masy cukrowej do zrobienia oczu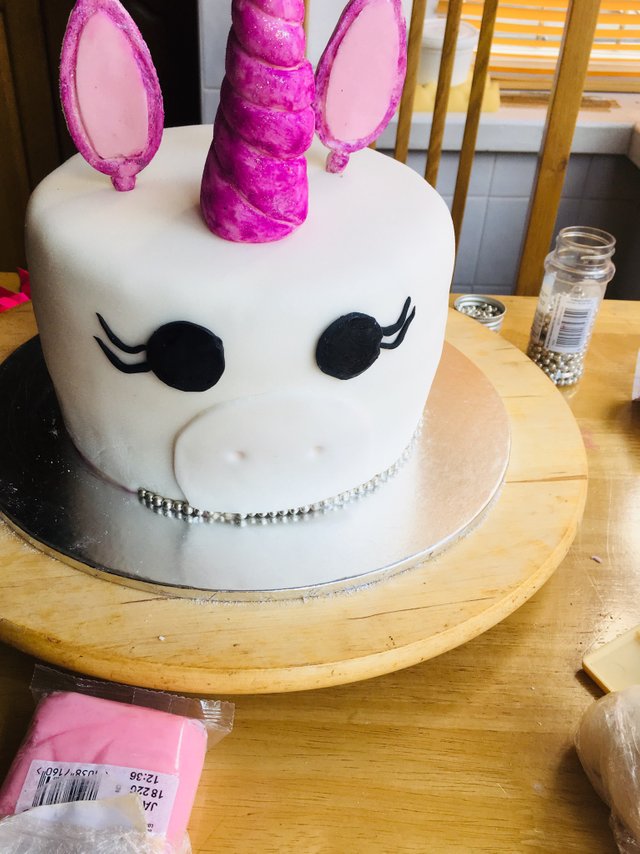 And little white to get sparkly eyes 😉
Troszke bialego aby uzyskac "szkliste" oczka😉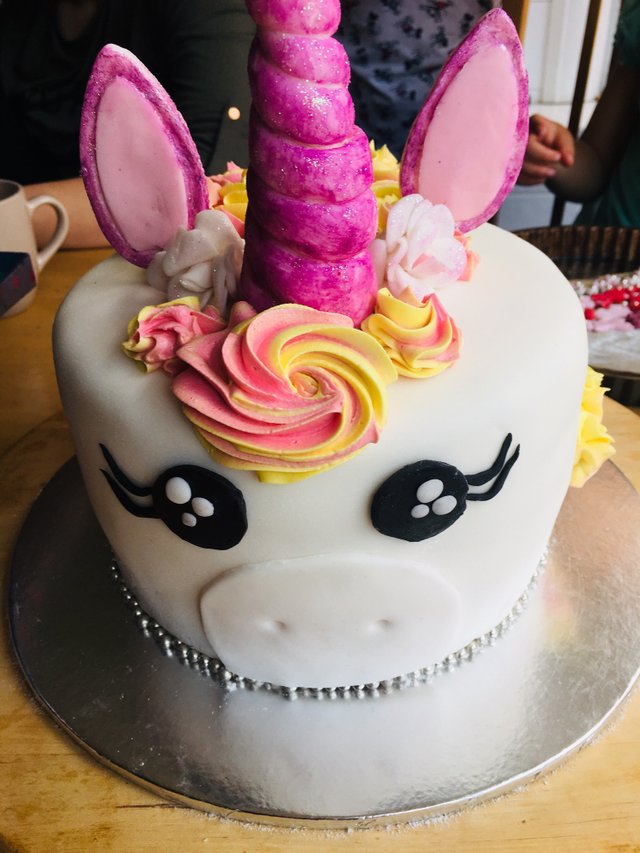 For a long pony tail I just coloured some of my leftover buttercream and piped over the cake.
Nasz warkocz uzyskalam z pozostalego kremu. Krem zabarwilam jadalnym barwnikiem , przenioslam do malego worka ze specjalna koncowka do dekorowania i wycisnelam na ciasto aby wyszedl kucyk/warkocz.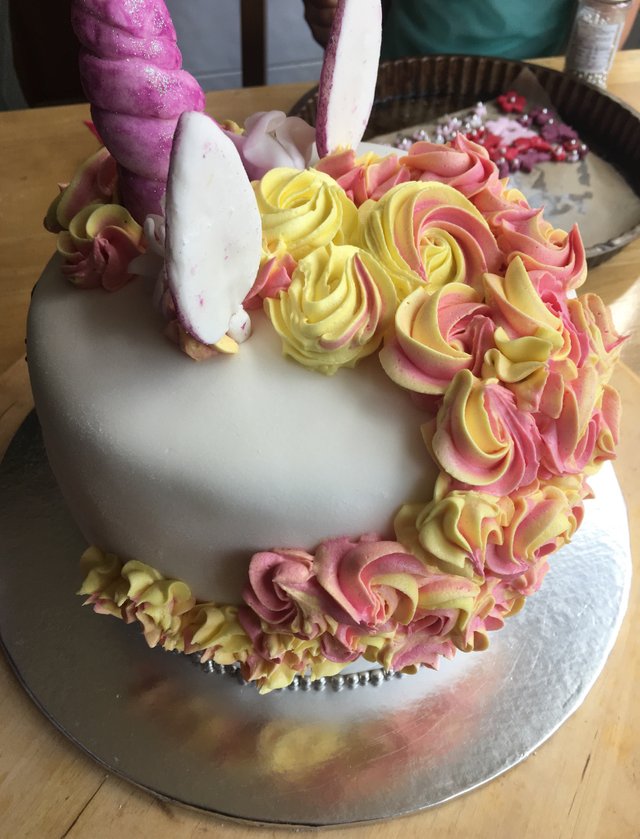 Leila wanted more flowers and sparkles so she cut out some sugar paste flowers and butterflies and I added some edible glitter😍
Leila zdecydowala,ze brakuje kwiatkow I czegos blyszczacego wiec ona zabrala sie za wycinanie kwiatkow z masy cukrowej a ja posypalam wszystko jadalnym brokatem😍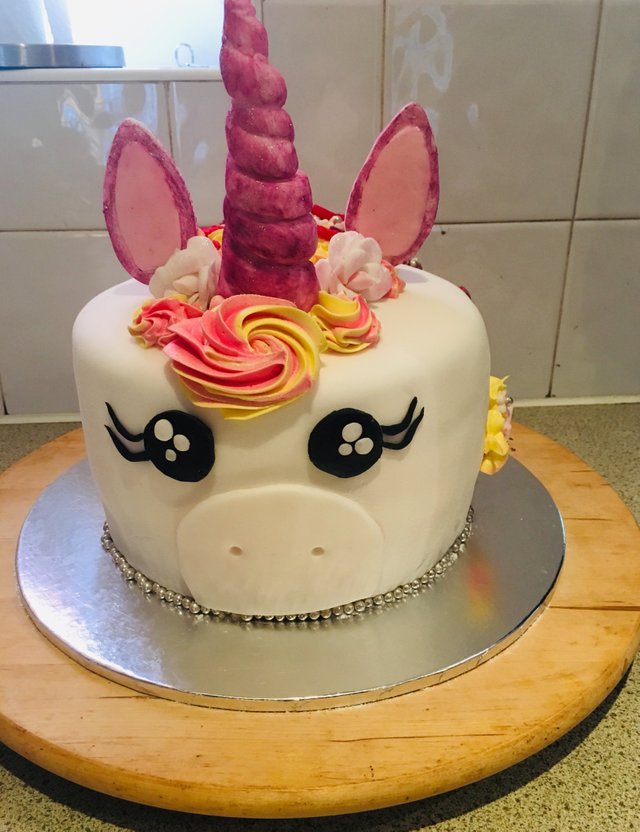 It looks much better on the video:
*Ten efekt widac o wiele lepiej na tym filmiku
Have a great night everyone❤️
Zycze milego wieczoru❤️
Anna