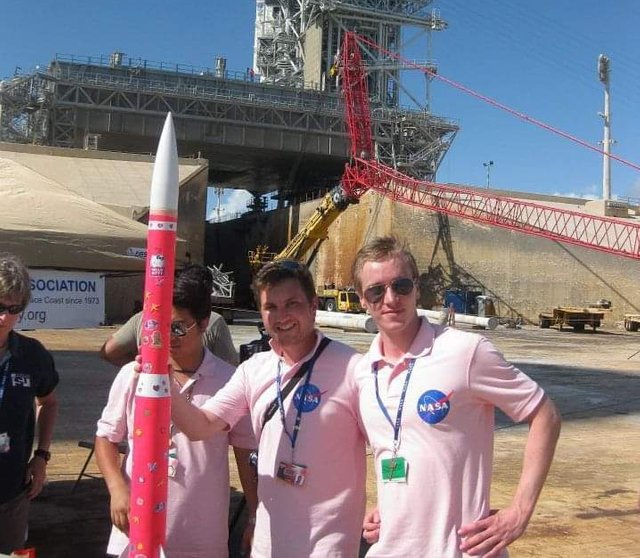 … So goes the quote I heard today that got me thinking. Although we all have tasks and duties that in and of themselves may not be "fun", it may not take a lot to make them so, or at least focus one's attention on how it helps bring one closer to goals that are fun or fulfilling.
It reminded me of when I built a small student rocket that my team and I launched at the Launchpad 39A at NASA Kennedy Space Center in 2012 (Yep, that's me to the right!). The same launch pad used for the Apollo missions and currently by SpaceX. It was a serious and demanding project, but why not make it more fun by painting it pink, covering it with girly stickers, and have a toy unicorn-mascot come out with the parachute together with glitter in the colors of the rainbow? So that's what we did!
My friends and I from the space studies program still make fun of it today. We didn't have to make it fun and silly. But we did. Because we could, and because why not?
So when I read the quote of the title today I thought that while we do have to do things that are not a lot of "fun", we can still add a twist or a mindset to make them more enjoyable. For ourselves and for others.
So let me leave the post with my own quote that I've used many times throughout the years to capture the essence of what I think:
Dare to do something funny, the worst thing that can happen os that it becomes a good story
When was the last thing you did something silly just for fun?