Zlatan Ibrahimović is a force of nature. Watching the Swedish demigod play football live was therefore a long-cherished wish. Not only because of his often spectacular way of playing but also because - if he would read these lines - he would probably be annoyed by the term "demigod". As it is well known, a Zlatan Ibrahimović does not do it under the rank of a god, Eric Cantona can confirm that.
"He should know that I don't want to be king in Manchester, I will be god in Manchester!"
Zlatan Ibrahimović on the taunts of United legend Eric Cantona, who was called "King Eric" in Manchester
So, now it was time. LA Galaxy and superstar Zlatan came to Seattle to join Sounders FC while the author of these lines was in Vancouver, just two hours away. Since Seattle is also worth a trip without Zlatan Ibrahimović, the road trip was extended through Western Canada to the US coastal city. As I said, with the car it is actually only two hours. However, this calculation does not include the factor X. And this is called traffic jam and Homeland Security. Nevertheless, please enjoy this pic.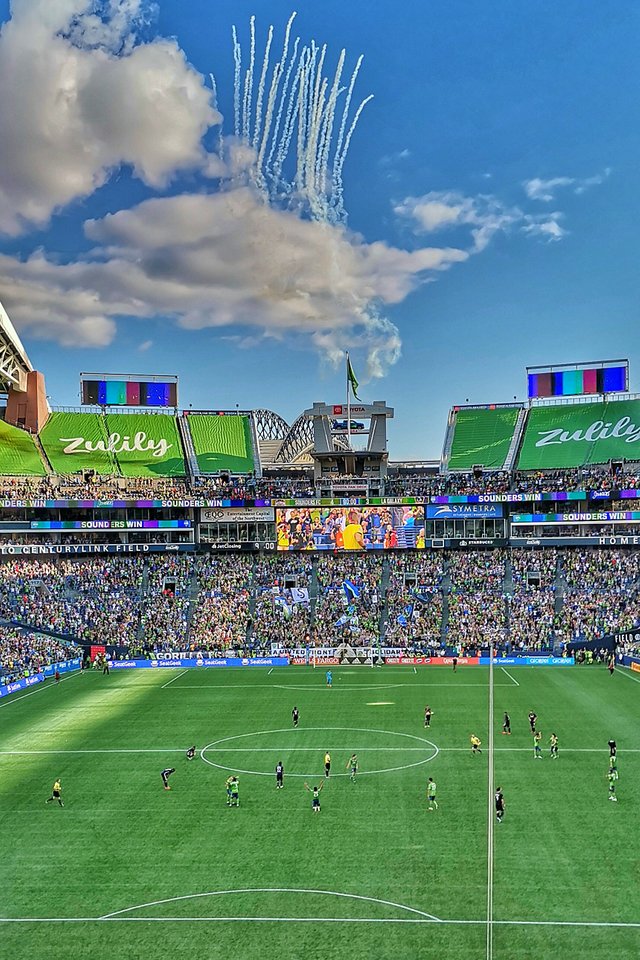 Please see for more pics https://www.benanza.de/2019/magazin/einmal-zlatan-und-zurueck/
Photo by Ben Fischer / Benanza.Pix (www.benanza.de)