How To Create An App Without Studying Programming?
If you have an idea that you want to take to the applications world, but you do not have the professional knowledge on how to create an app, keep in mind these tips.
It is becoming more frequent to find applications that want to solve problems, situations or help you improve aspects of your daily life. Whether in the field of health, finance or education, you always find an application that takes you out of trouble.
However, creating an app is not an easy task, as it involves programming, design, computer, marketing, and so many other areas. The most common when a task of this type is required is to hire a specialized professional, but for entrepreneurs who have few financial resources to carry out their idea, this is not a viable path.
Fortunately, using resources available on the internet, practically anyone can create a basic mobile application without having programming studies. In this note, we show you some of those resources.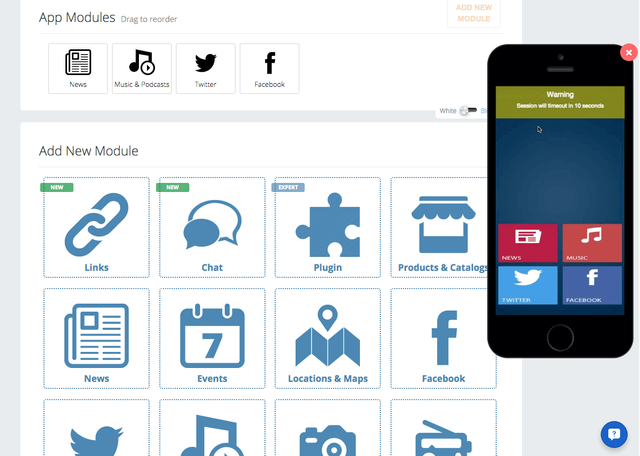 How To Create An App Without Coding
Before get on this path, you must know that the process of developing an application has several steps: the idea, planning, design, and commissioning. So, although each of the options that we recommend has its particularities, in general terms we can say that there are a number of previous steps that anyone who wants to create an app must meet before you start designing:
Step 1: Choose the type of app you want to develop. That is a game, a mail app, a messenger, etc.
Step 2: Define the budget available for this creation.
Step 3: Choose the operating systems in which you can use: iOS, Android, Windows Phone, etc.
Once you define these basic issues, it will be time to start designing your app. To do this, we mention the following resources online:
1)  The App Builder is the world's leading platform for creating apps. This platform has a free version so that the user can know the options that have to create a design, but also has a Premium version that allows adding more functionality to the applications created.
2)  App Machine the second most used site to forward an app. It is ideal for beginners because of its simplicity, but at the same time offers great options for advanced creators. It stands out by offering numerous design templates, for all types of apps, with which to will be much simpler. In addition, it includes a complete guide for those who are interested in publishing your application in the market, either through the App Store or Google Play.
3)  Mobiroller is not one of the most famous platforms, but one of the most useful. In addition to being handled in English, it is extremely popular because it allows its users free trial, in which they can unleash their creativity without the need to invest money. To top it off, Mobiroller focuses on delivering engaging designs, while at the same time offering those who will be using the applications built on the platform an innovative user experience. At the end of the creation, the user can download and test their own app on their mobile, so you can have a direct experience with your creation and evaluate if it really is what you expected.
Visit Here For More Info https://www.mobiroller.com/en/