Video 1
Video 2
Due to YouTube video length restrictions, Part 6 is split into two videos. The sections in the first video are shown below with their accompanying times in the video.
(1) @ 1:34 - Important Links and Notes
(2) @ 5:45 - Introduction
(3) @ 8:37 - Table of Contents
(4) @ 55:56 - #MESExperiments Science Experiments Video Series
(5) @ 58:08 - General Notes on Scientific Exploration
(6) @ 1:06:01 - Clearing Eric Laithwaite's Name
(7) @ 2:25:11 - Eric Laithwaite's Unconventional Interpretation of Newtonian Mechanics
(8) @ 3:06:30 - Cambridge University's Bogus Fake Science and Coverup of Gyro Magic
(9) @ 4:04:00 - TOP SECRET: The Movie Inception and Spinning Tops
(10) @ 4:07:06 - Overview of Conventional Physics Regarding Spinning Tops, Gyroscopes, and Objects in Rotation
(11) @ 4:52:03 - Overview of Newton's Laws and Einstein's Relativity
(12) @ 5:28:39 - Owen Liang's Gyro Space Top Proves Spin Angular Momentum is an Illusion
(13) @ 7:06:33 - INCEPTION IS REAL: Are We Living in a Dream?
(14) @ 7:07:36 - Exploring Owen Liang's Many Unnecessary Accounts
(15) @ 9:00:10 - Owen Liang's Battle with Wikipedia
(16) @ 9:19:47 - Francis McCabe and Gyro 1000X+ Torque Over Unity!
The following sections are shown in the second video.
(17) @ 0:00 - Inertial Propulsion and Inertial Lift are Facts of Life
(18) @ 52:58 - Tippy Tops and Phi Tops Demonstrate Rising with Spin Axis Change
(19) @ 1:54:32 - The Amazing and Underappreciated Gyrocompass
(20) @ 2:50:48 - The Concept of Inertia and Coherency
(21) @ 3:03:39 - Overview of Mainstream Clueless Science Regarding Gyroscopes and Objects in Rotation
(22) @ 3:45:51 - SUMMARY OF MY SELF-APPOINTED PHD
(23) @ 5:10:57 - MES DUALITY BREAKTHROUGH CONCEPT
(24) @ 5:53:35 - AREAS OF FURTHER RESEARCH
(25) @ 7:37:52 - Exploring the True Nature of Gravity, Mass, Magnetism, Electricity, Light, and Reality
(26) @ 7:48:05 - David LaPoint's Primer Fields, the Ferrocell, and Ken Wheeler's Magnetism
(27) @ 10:29:19 - THE TO KEY GYROSCOPIC MAGIC IS 'COUNTERSPACE'
(28) @ 11:05:58- True Magnetism and the Interconnectedness of All Things
Stay tuned for #AntiGravity Part 7!
---
Watch Video On:
DTube:

BitChute:

YouTube:
Full #AntiGravity Video Series: https://mes.fm/antigravity-playlist
---
View PhD Below
View All Parts
Part 1: https://steemit.com/antigravity/@mes/antigravity-part-6-video-1-objects-in-rotation-defy-mainstream-physics-mes-duality-concept
Part 2: https://steemit.com/antigravity/@mes/antigravity-part-6-objects-in-rotation-defy-mainstream-physics-mes-duality-concept-notes-2
Part 3: https://steemit.com/antigravity/@mes/antigravity-part-6-objects-in-rotation-defy-mainstream-physics-mes-duality-concept-notes-3
Part 4: https://steemit.com/antigravity/@mes/antigravity-part-6-objects-in-rotation-defy-mainstream-physics-mes-duality-concept-notes-4
Part 6: https://steemit.com/antigravity/@mes/antigravity-part-6-objects-in-rotation-defy-mainstream-physics-mes-duality-concept-notes-6
Part 7: https://steemit.com/antigravity/@mes/antigravity-part-6-objects-in-rotation-defy-mainstream-physics-mes-duality-concept-notes-7
---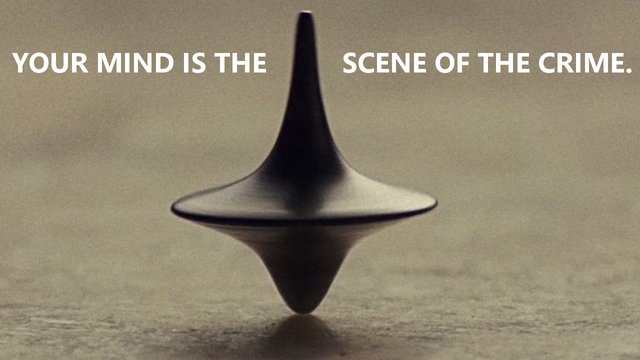 ---
AREAS OF FURTHER RESEARCH
---
The Real Physics of Spinning Objects Requires Re-Examining All of Science
Thus far, I have mainly focused on the behavior of basic types of spinning objects like gyroscopes and spinning tops. Some other areas of research, either directly or indirectly related to rotation, are presented here. I will be investigating these further so stay tuned!
If the physics of a "simple" spinning top is still a mystery, thus all physics is a mystery, and a mystery which should be explored with fresh eyes and a mind willing to explore and comprehend; to make coherent the incoherent.
Note that I have included many sources of information here to serve as a well-organized catalogue for future scientific exploration.
Multiple Spinning Wheels, Reverse Spinning Wheels, and Bicycles
I have mainly dealt with just one spinning wheel, and with uniform spin directions. But does the magical gyroscope behavior change with multiple spinning wheels and in different orientations? What about if the wheels were spinning in opposite direction? And, how do bicycles balance all on their own without even needing a rider?!
Retrieved: 25 April 2019
Archive: http://archive.fo/tlpkV

Are gyros the missing link between the atomic and the galactic?
Retrieved: 25 April 2019
Archive: http://archive.fo/qEDaP

Gyroscopic Stabilized Bike Wheel?!
This is a very interesting invention that has essentially a spinning wheel inside a bike front wheel, thus supposedly providing some extra stabilizing effects. I believe this is an important fact to consider when trying to understand true bike physics.
Retrieved: 27 April 2019
Archive: http://archive.fo/K1fBE
A training bike without training wheels?!

Monowheel Let's You Ride Inside a Bike Wheel!
After I finished filming, I realized another great bicycle to explore is the ridiculous monowheel, which as the name states is just a one-wheeled bike; similar to a unicycle but the rider is inside the wheel.
Retrieved: 6 June 2019
Archive: http://archive.fo/hFtWb
LOL the only more bizarre than the monowheel is the vertical camera orientation of the video…
Apparently, the world record for a monowheel motorcycle is 61.128 miles per hour.
Retrieved: 6 June 2019
Archive: http://archive.fo/fz9UN

1960s Gyro-X Prototype Car
The Gyro-X was a gyro-wheel stabilized 2 wheeled car and very similar to the gyro-bike wheel and monowheel bicycle/motorcycle. The Gyro-X was a prototype car in the 1960s but never made it into full production. The car utilizes a heavy 230 lb large gyro wheel placed at the center and has a "precession ram" that turn the gyro, thus inducing precession, during turning or any imbalance. This precession is again such that the gyro wheel and hence entire car rolls to align spin direction with applied force by precession ram. Interestingly, the gyro wheel can spin up to 2 hours on its own. #IWantOne
Retrieved: 15 June 2019
Archive: http://archive.fo/G6Prg

Bicycles Can't Balance When Steering is Locked?!
A very interesting aspect of bicycles is that if the steering handlebar is locked, then it can't balance and falls as easily as if it was stationary.
Retrieved: 18 March 2019
Archive: http://archive.fo/RZCEQ

Bicycles Can Balance Even with a "Negative Caster Trail" or Counter Rotating Wheels to Cancel the "Gyroscopic Effect"
A good illustration of the balancing ability of bicycles is found in the Scientific American article covered earlier. A bike can balance even in spite of many of the previous theories such as the "gyroscopic effect" or a "caster trail" (which is like an office chair where the wheels follow or trail the movement of the chair).
https://www.scientificamerican.com/article/the-bicycle-problem-that-nearly-broke-mathematics/




Bicycles (and Humans) Balance on a Treadmill Without Needing Forward "Momentum"
Adding to the magic of bicycle balancing, forward movement is not necessary so long as the wheels are turning, and steering is enabled. Thus, on a treadmill there should be no difference in terms of balancing.
Retrieved: 30 April 2019
Archive: http://archive.fo/ANSmS

Interestingly, the faster a person's legs are moving, and not necessarily the speed of forward motion, govern balance.
Retrieved: 30 April 2019
Archive: http://archive.fo/x66cM

Eric Laithwaite's "Most Remarkable" Gyroscope Experiment on a Pivot
Once again, after filming this video I have realized more experiments to include for reference. This time I have revisited Eric Laithwaite's Christmas lectures and have included his amazing gyroscope on pivot and counterweight experiment.

In the experiment, Eric has a gyroscope balances at the pivot with a counterweight. When he spins up the gyroscope while starting off the gyro aligned horizontally, the pivot rises while the gyro tilts downwards a bit, effectively behaving as if it appears to have lost "weight" or "mass".

This is a very interesting experiment. The spin and precession directions are such that they want to align by rising but the speed at which the gyro rises upwards is very intriguing. Noticing that the gyro's relative position drops down even though the pivot rises indicates that the initial quick rising is when the gyroscope is in a vertical orientation. This is similar to typical precession in that the gyro resists tilting downwards but instead precesses around in a circle. Thus, it appears the gyro behaves massless during a vertical orientation as the counterweight lifts the pivot upwards until the gyro starts to tilt thus initiating precession.
Interesting to note that Eric viewed this experiment as his most remarkable experiment!


Mainstream Science Can't Get Curling Physics Right
If you want to explore scientific frontiers that haven't been answered yet, then the simplest of objects will do. A curling stone moves in the direction of rotation but a regular circular cup spins in the opposite direction.
Retrieved: 28 April 2019
Archive: http://archive.fo/GtM9J

Here is a view of the bottom of the curling stone which has a concave bottom in which the "running band" is what makes contact with the ice.

Compare the heavy and wide curling stone with the following upside down glass that moves against the direction of rotation.

I believe there is an interplay going on with rolling and normal precession due to the weight of the spinning top. If rolling motion overcomes precession it can reverse the direction of precession.
MES INTERESTING DISCOVERY: Spinning Tops Can Precess in Reverse Direction and Likely Due to Rolling
An illustration of what may be happening with the curling stone is shown in a few of my draft experiment videos. A top with a relatively large peg, light weight, a near vertical orientation, and/or on a normal friction surface can precess in the reverse direction.
Retrieved: 29 April 2019
Archive: http://archive.fo/N756I

Note that for the same spinning top that precesses in reverse direction, it can be made to precess in the normal direction by slightly tilting it.

MES INTERESTING DISCOVERY: Tippy Tops Rolling in Opposite Direction of Precession but Can Precess in Normal Direction Once Flipped
A tippy top has a very large round stem which makes rolling very easy to do, and thus it easily rolls in the opposite direction of spinning.
Retrieved: 29 April 2019
Archive: http://archive.fo/UzJmQ

This is essentially my illustration of rolling motion which I covered earlier.

But when it is flipped upside down, it tends to precess in the same direction of spinning and might be because the flat stem doesn't tend to roll. Similarly, a curling stone has as concave bottom which is not as prone to rolling as a convex or a protruding round stem.

I think this is the right track for understanding real curling physics.
Gyroscopic Effects Without Circular Motion
Non-rotating contraptions also exhibit "gyroscopic effects". And I believe these are just further illustrations of "field coherency" due to repetitive force, motion, acceleration, torque, etc.
Vibrating Gyroscopes in Electronics and Nature
Many electronics have a vibrating gyroscope that is used to detect changes in orientation.
Retrieved: 25 April 2019
Archive: http://archive.fo/33Zog

Even some insects have vibrating gyros in the form of "halters".
https://en.wikipedia.org/wiki/Halteres
Retrieved: 25 April 2019
Archive: http://archive.fo/GkjOk

Is the flapping of bird wings exhibiting gyroscopic (field coherency) effects? #Yes
Vibrating Inverted Pendulum Stabilizes Upside Down!
This is some fascinating stabilization and magical rising effects!
Retrieved: 28 April 2019
Archive: http://archive.fo/GvQG2

Similar to a gyroscope, with no applied vibration the pendulum just swings back and forth while moving downwards to the stable vertical position.

John Hartman's Square Gyro
Another freethinking inventor, John Hartman, showcases that even without circular motion, the gyroscopic rigidity can still be made. He does this by spinning a chain around a square gyro so that the only thing moving is the chain and in straight lines before each sharp 90 degree turn.
Retrieved: 17 December 2018
Archive: http://archive.fo/Zd2wm

He theorizes that the rigidity is due to a "see-saw" effect where tilting downwards in one location lifts the opposite end. And the movement of the chain or gyro-wheel causes the reverse to happen thus high speeds generates higher stability.

Tadashi Tokieda's Toys and Chirality
One of the best (mainstream) professors, Tadashi Tokieda, has showcased many baffling physics observations regarding simple toys. Some of these explore the idea of "chirality" or the phenomenon where the mirror image of an object or action produces different results. Some toys that exhibit this behavior is the rattleback, and even the tippy top which I covered earlier.
Rattlebacks Rattle Backwards and Forwards
The best example of chirality is the rattleback, which is just an asymmetric lump mass that has the property of a preferred spin direction in response to different inputs. Rolling the rattleback can make it spin horizontally and the direction of spin depends on where the rattleback was rolled. Spinning the rattleback can make it reverse its direction, but then reverse it once again. Essentially the rattleback has very little stability and a lot of asymmetric instability.
https://youtu.be/2v3ANzWkPVI?t=5m40s
Retrieved: 18 April 2018
Archive: https://archive.li/9PsSR

Tadashi says the world record is 5 reversals?!

First Ever Chiral Tippy Top?
From the same lecture above, Tadashi showcases what he calls the first ever chiral tippy top. It can rise when spun with the right hand but not with the left hand.

Fascinating stuff!
"Physicists" Deny it Existence LOL
Physicists that deny science should be called "Science Deniers".

MES Possible Mechanism for Tippy Top Chirality
Firstly, here is good standalone video of the chiral tippy top for reference.
Retrieved: 16 April 2018
Archive: https://archive.li/RsPEk

I have found some similarly shaped spinning tops that also behave both as a tippy tops but also in some cases as chiral tippy tops! You can purchase the ones I have here.
https://www.amazon.ca/gp/product/B07BMZ8Z5H/ref=oh_aui_search_detailpage?ie=UTF8&psc=1
Retrieved: 22 December 2018
Archive: http://archive.fo/2Z2U7

I believe the chirality may be coming from an uneven mass distribution that is tapered in a few or more sections of the tippy top. An illustration of this is shown below.

Thus, spinning in the direction of the denser and more broad side should make it flip over but spinning in the opposite direction should be less likely to flip over. I believe spinning, and hence precession, is hindered very slightly when the tapered side is leading the denser and broader side. This idea stems from my gyroscope experiments in that even the slightest hindrance to precession, either in the form of rotational friction or applying a counter precession force, can prevent magical gyro rising. I will be experimenting further to verify if this is the case for the tippy top's chirality!
Mechanical Demonstration of Phase Transition
Once again from the same lecture, Tadashi gives a very interesting mechanical analogy of a phase transition, such as the transition from a gas to liquid to solid.
When there are a few "atoms", such as a gas, then swirling the cup will make the balls spin in the direction of the swirling.

When more balls are added, swirling causes the balls to bump into each other and then reverse direction; presumably representing a liquid.

When even more balls are added swirling does not cause the balls to move but instead remain solid.

These are the types of macro scaled illustrations of micro interactions that I find the most interesting!
Euler's Disk: Interaction Between Spinning, Rolling, Vibration, and Sound
Tadashi also has another toy that has some amazing physics: Euler's disk. This is essentially a large coin, but the effect is more dramatic and spins for much longer at larger scales. Spinning Euler's disk generates rolling and increasingly high frequency sound that culminates in a super high frequency wobble but at low spin speed and extremely loud sound.

On a hard surface it can spin for several minutes but when the base is held up, it only spins for a few seconds!!

When spun with a more straight edge it spins for much longer than a more curved edge.
Retrieved: 28 April 2019
Archive: http://archive.fo/0hhZw

Retrieved: 28 April 2019
Archive: http://archive.fo/h7fvQ

Fascinating stuff!
Mainstream "Open Problem" of Magnetic Colliding "Abacus"
Another amazing experiment that Tadashi showcases is the case of colliding spherical balls where the outer 2 balls are strong neodymium magnets. Note that neodymium (Nd) has is a chemical element with an atomic number or proton number of 60.
Retrieved: 20 May 2019
Archive: http://archive.fo/vPEFJ

Colliding the outer magnetic ball into the inner non-magnetized ball bearings causes 2 balls to launch through the other side, i.e. outer magnetic ball and 1 non-magnetized ball.

This pattern holds for as long as the number of non-magnetized ball bearings is not too small (magnetism would be too significant) or too large (magnetism wouldn't be able to generate enough thrust across the full length. Thus, colliding the outer 2 balls (outer magnet and inner non-magnet) will shoot out 3 balls.

Essentially this can be thought up of as a magnetic "abacus" or ancient counting tool.
https://en.wikipedia.org/wiki/Abacus
Retrieved: 20 May 2019
Archive: http://archive.fo/LRfLV

Tadashi states that the "cleverest" mathematicians and physicists can't explain the simple collisions of spherical balls if a few of the balls are magnets; and hence an "open problem".

Tadashi would have better understanding of nature if he didn't confuse assumptions with nature itself.

Tim Rowett's Grand Illusions and Grand Toy Collection
One of the best YouTube channels out there is Tim Rowett's "Grand Illusions" channel which showcases his impressive toy collection. He has a wide variety of spinning tops and toys, and some of which have provided some very interesting avenues for further scientific exploration.
The Hooey Stick or (Whammy Diddle) Generates Rotation from Vibration
Tim showcases many toys that demonstrate the amazing ability to generate controlled spin and spin direction simply by rubbing a stick upon groves in another. The spin direction and spin speed depend on how the stick is rubbed and also how much force is applied by your finger or thumb to the stick.
Retrieved: 27 April 2019
Archive: http://archive.fo/CHDLJ

Amazing Magnetic Carousal Top
This is one of the most unique spinning tops I have ever seen! It consists of two spinning tops that can be magnetically peg to a see-saw middle piece. Spinning the tops in the same direction causes global precession of the entire set up, but interestingly one of the tops loses spin speed rapidly as the precession rate increases. One point that Tim didn't mention is that the "local" precession of the tops is in reverse direction from the spin speed and overall "global" precession.
Retrieved: 27 April 2019
Archive: http://archive.fo/g2WFk

Tim also mentioned that the person that gave him the top is working on a paper to (try to) explain the carousal top!
Intermediate Axis Theorem (or Tennis Racket Theorem)
The intermediate axis theorem (or tennis racket theorem) is the phenomenon that an object is unstable when spun about an axis that is intermediate of two other axes in terms of amount of "rotational inertia" (or "moment of inertia") that is produced. This is illustrated in the video below, where the image on the right is the unstable one.
Retrieved: 16 April 2018
Archive: https://archive.li/kUTDL

Extraordinary effects can also be demonstrated!
Retrieved: 26 April 2019
Archive: http://archive.fo/6EF9U

Here is an illustration of the progression the T-handle undergoes during its spin switchover.

Looks like I need my own space station to investigate further!
Micro-Gravity Space Station Fluid Filled Spinning and Symphony of Spheres
There are several amazing videos of experiments performed on the International Space Station (ISS) under near zero gravity, hence micro-gravity, conditions. Some very interesting ones include spin stability testing of fluid filled bottles, and the magic of water.
Medium Thickness Fluid Filled Bottles Are Unstable When Spun on Small Axis
Although an object should be stable when spun upon its small axis (or lowest rotational inertia) according to the intermediate axis theorem, if the object is filled with fluid then something else happens. The following is an illustration of a fluid filled bottle of medium size and thickness that is unstable when spun upon its small axis and instead changes its spin axis until it is spinning upon its large axis (or highest rotational inertia).
Retrieved: 27 April 2019
Archive: http://archive.fo/xM5wr

This is some fascinating stuff! Note that the overall spin direction doesn't change.
Thin Fluid Filled Bottles are Stable When Spun on Small Axis
For a thin liquid filled bottle, spinning upon its small axis is nonetheless stable.

Symphony of Spheres: Water Bubbles Inside Air Bubble Inside Water Bubble
This is one of the most fascinating experiments ever performed! The notion and illusion of "particles" are made clear…

The Magnus Effect, Coanda Effect, and Lift
The study of gyroscopes, rotation, and gyroscopic inertial lift means that conventional science regarding all things need to be re-examined. And even such phenomena as the magnus effect, the Coanda effect, and conventional lift or flight.
The Magnus Effect (and Long Exposure Photography)
The Magnus effect is the phenomenon in which a spinning objected can curve when traveling in a fluid like air or water. Interestingly, the spin direction and path traveled tend to line up much like the spin vs precession directions of a gyroscope.
Retrieved: 30 April 2019
Archive: http://archive.fo/rIfju

Adding an LED inside the cup and taking a picture with a camera with "long exposure" can capture the spiral path of the spinning cup.

Note that long exposure photography involves a slow camera shutter speed that captures light in a prolonged period of time. Thus, fast moving objects appear blurred while stationary objects are sharp. This allows for the capture of movement with time. Notice the amazing spiral motion which traces a curved "w" pattern in which the loops are upwards or outwards!

The conventional "explanation" for the magnus effect is movement from higher to lower air pressure.

Spinning the cups forward causes the movement to move downwards.

Notice the spiral curved "m" motion in which now the loops are downwards or inwards.

Similarly, the same effect is observed when the cups are spun sideways.

The internet is full of amazing Magnus effect demonstrations done with much larger balls and objects!
https://www.youtube.com/results?search_query=magnus+effect
Retrieved: 27 April 2019
Archive: http://archive.fo/L6GZb

The Coanda Effect
This is similar to the Magnus effect and involves the complete capture of an object by a moving stream of fluid or gas.
Retrieved: 15 January 2019
Archive: http://archive.fo/q40iQ

Schlieren Optics: Photography and Videography by Detecting Light Refraction
A great visualization of the air flow involved in the Coanda effect is done by what is known as schlieren (German for streak) optics. This technique involves the detection of small changes in light refraction for fluids of different densities, temperature, and pressure. A good illustration of this effect is shown below.
https://thekidshouldseethis.com/post/82296107912
Retrieved: 27 April 2019
Archive: https://web.archive.org/save/https://thekidshouldseethis.com/post/82296107912

Note that the barrier, which is often times a knife's edge, is used to block diffracted light thus forming shadows at areas of varying densities, such as the smoke around a candle flame.
Some amazing air, fluid, and even sound dynamics can be filmed!
Retrieved: 27 April 2019
Archive: http://archive.fo/2Bgqs

This Harvard YouTube channel has some very amazing experiments!
I will be needing this camera setup to detect some amazing field effects.
Retrieved: 29 April 2019
Archive: http://archive.fo/inGsk

The Mainstream Science of Lift is Still Largely a Mystery
Since objects in rotation (or motion in general) are a mystery, it isn't surprising to find out that even lift or flight also is. A couple of great videos that illustrate this point are shown below.
Retrieved: 27 April 2019
Archive: http://archive.fo/30brH

Fluid around an object acts to bring it closer, magically of course.
Retrieved: 27 April 2019
Archive: http://archive.fo/DVEam

Viktor Schauberger, Vortices in Nature, the Weissenberg Effect
Another great researcher into nature is Viktor Schauberger, which I have included a link to a book written about his life's work, and his famous finding that an egg shape moves quicker in a water vortex.
https://archive.org/stream/LivingEnergies/ViktorSchauberger-LivingEnergies#page/n145/mode/2up
Retrieved: 3 May 2018
MES Archive: https://1drv.ms/b/s!As32ynv0LoaIh5oF8yc5skTW_ifLBw


Page 141 (PDF Page 147)
I have tried this experiment and it appears to be the case, although I need to perform more controlled experiments.
Stirring Water Creates a Vortex that Pushes Water Outwards and Inwards
As with gyroscopes, an object can be made to move upwards or downwards depending on the spin conditions, and in this case where the spinning is occurring creates a vortex moving it and any object inside towards the location of spinning. The water is pushed outwards when spun thus creating a vortex moving inwards; keep this in mind for when I discuss Ken Wheeler's true magnetism.
Retrieved: 27 April 2019
Archive: http://archive.fo/Mb08i

Connected Vortices that Travel Forward Together in Water?!
Apparently, a slight disturbance in water can generate two vortices connected together that travel together!
Retrieved: 29 May 2019
Archive: http://archive.fo/O1Kgc

She creates these by simply moving a plate across a pool of very still water.

Notice the ripples and waves in the aether; I mean water.

Interestingly, the vortices are connected underwater and can be seen through dropping some food coloring inside which also amazingly travels with the vortices.

Supposedly, the vortices are seen as two black holes by light refracting through the curved vortex outwards towards the bottom of the pool and back to our eyes with the bright spots around the holes.

Given "Physics Girl's" previous bogus mockery of tippy top and phi top physics, I will definitely have to investigate this phenomenon further myself.
Weissenberg Effect: Some Liquids Spiral Upwards When Stirred
In contrast to water, for some more viscous fluids, stirring can cause the opposite effect and the fluid rises upwards in a spiral fashion.
Retrieved: 28 April 2019
Archive: http://archive.fo/kTB9r

Note the spiral in the above image has a thin region in the center of its height.
Essentially anything that occurs in nature, the opposite can be done. (Including the effect of gravity).
Anti-Gravity Slinkys, Beads, and Liquids
Apparently, there are a lot more everyday objects that defy gravity.
Toy Slinkys Levitate During Compression
The base of a toy slinky magically levitates as it compresses in midair when it is dropped. In theory, dropping a super tall slinky from an airplane would have the base levitate for minutes?!
Retrieved: 28 April 2019
Archive: http://archive.fo/BWsk5

Chain of Beads Falls by First Rising Upwards
Even simply letting a chain of beads fall from a container demonstrates both anti-gravity effects but also a cool continuous fluid like pouring mechanism that drains out the entire container.
Retrieved: 28 April 2019
Archive: http://archive.fo/o51Fj

Note that as inaccurate (or worse) Veritasium and Steve Mould are, I still have to applaud them for their sheer volume of amazing experiments. Take a lesson here folks, start posting your own experiments and explanations, otherwise gatekeepers will do it for you.
Kaye Effect
Some types of viscous liquids demonstrate some amazing anti-gravity and anti-common sense characteristics. When poured, occasionally jets of faster flowing liquid start to rocket outwards and upwards.
Retrieved: 28 April 2019
Archive: http://archive.fo/bbavK

Sometimes these jet streams form loops.

While other times they form jets of beads.

Fascinating stuff!
Contactless Rotation via the Egely Wheel (or Psi Wheel)
Another baffling rotational phenomenon has brought up many claims of telekinesis and bioenergy, the Egely or Psi wheel. Andrew Johnson goes over a good review of the wheel which can turn by simply placing a hand next to it. The direction depends on which hand is placed and how it is placed.
Retrieved: 25 April 2019
Archive: http://archive.fo/29sDl

For further information check out Andrew Johnson's website article on the Egely wheel: https://www.checktheevidence.com/wordpress/2016/01/04/experiments-with-an-egely-wheel/
To purchase the Egely wheel from the Mr. George Egely himself, go to: https://egelywheel.net/the-story-of-the-vitality-meter/
The Egely wheel is pretty expensive but you can make your own very easily, and with various materials.
http://www.checktheevidence.com/cms/index.php?option=com_content&task=view&id=437&Itemid=62
Retrieved: 16 April 2018
Archive: https://archive.li/WKciL

Retrieved: 16 August 2018
Archive: https://archive.fo/CsWRA

Pendulum Inertial Propulsion
Apparently, pendulums are also as magical as gyroscopes.
Retrieved: 25 April 2019
Archive: http://archive.fo/BQA9l

The very swinging or vibrating of a pendulum can move a car forward, even if it doesn't have wheels!
Retrieved: 25 April 2019
Archive: http://archive.fo/XrLjy

Magnets in Rotation, Free Energy, and the Late Great Bruce DePalma
What happens if a gyroscope consisted of magnets instead? Since regular gyroscopes can produce over unity torque, magnetic gyroscopes may produce over unity energy. And the late great Bruce DePalma's "N-Machine" claims to do just that! He also claims that a spinning ball falls faster in a vacuum than a non-spinning ball. After going through his work, and knowing the magic of gyroscopes, I think he is definitely one to study more about!
Retrieved: 24 April 2019
Archive: http://archive.fo/4gVOm

The gyroscope's most magical property is the ability to baffle the minds of even the most "educated" professors.
The turning point in DePalma's scientific career came while he was a lecturer at M.I.T., in the late 1960′s when he began pondering the inadequacies of physical explanations regarding the gyroscope. Were there deeper principles operating in the behavior of rotating objects?
Drop Tests for Objects in Rotation and/or Magnetic Repulsion
Recall from the earlier thought experiment chart I made regarding possible paths a dropped object takes depending on its makeup and initial conditions.

These are some very interesting possible experiments which I will look to experiment! The spinning ball test is claimed by Bruce DePalma and the conjoined repulsion magnets setup is claimed by Lockheed Martin's Boyd Bushman. The spinning magnets in repulsion is the hypothesizing of yours truly!
Bruce DePalma's Spinning Ball Drop Test Claims a Spinning Ball Moves Faster
The main experiment that pushed former M.I.T. professor Bruce DePalma into the world of real science was his spinning drop test which he claims to have demonstrated a spinning ball moves considerably faster in a vacuum than a non-spinning ball.
https://www.brucedepalma.com/#spinning-ball
Understanding the Dropping of the Spinning Ball Experiment
One of the first experiments he did was designed to detect if there was any difference in gravitational effect on a rotating object verses non-rotating object. The idea was actually initiated by a student of DePalma's and after an extensive search in the literature, no evidence could be found that the experiment had been performed before. It became an educational exercise to see if this variation on Galileo's big rock verses little rock falling experiment would show any variation in the rate of fall.

At this time DePalma was a senior scientist specializing in photographic sciences with the Polaroid Land Corporation and lecturing part time at M.I.T. His expertise ranged from high speed stroboscopic photography, his mentor was the highly regarded Dr. Harold Edgerton, to Physics and Electrical Engineering. With this background he designed an experiment using two 1 inch diameter ball bearings, one not rotating and one rotating 18,000 rpm produced by a hand router. The assembly then was given a precisely measured thrust and photographed in the dark with a 60 cycle strobe light. Repeating this numerous times, and analyzing the parallel trajectories of the ball bearings as documented photographically, did indeed reveal a variation in the gravitational behavior of the rotating ball bearing verses the non-rotating ball bearing. The rotating ball given the same thrust, went to a higher point in its trajectory, fell faster, and hit the bottom of its trajectory before the non-rotating ball bearing. A second test repeatedly demonstrated a small but significant and clearly perceptible effect with a stationary mechanism designed to drop the ball bearings from a height of only six feet.
Boyd Bushman's Conjoined Magnets in Repulsion Drop Test Claims to Drop Slower
Boyd Bushman, former aerospace engineer for the American billion dollar military contractor Lockheed Martin, claimed that he performed simple drop tests proving that two magnets joined together in repulsion drop slower than an object of the same mass.
https://youtu.be/ncuCmHJNnLQ?t=2m1s
Retrieved: 24 May 2018
Archive: https://archive.li/1GMkA


Interestingly, he also confirms the famous John Hutchison's anti-gravity and field effects experiments that involved firing electromagnetic waves at objects to occasionally make them levitate, set on fire, or fuse with other dissimilar metals.


Dropping a Magnet Tends to Align itself with Earth's Magnetic Field in Mid-Flight??
Maybe the Lockheed Martin tests are interacting with the Earth's magnetic field itself…
Retrieved: 10 March 2019
Archive: http://archive.fo/rtpeF

In this case, the south pole tends to point upwards since the test was in the Northern Hemisphere.


I have tested this out and it appears to be the case, that the South Pole tends to point upwards, but will have to perform more tests to confirm.
Rotating Alternating Magnetic Polarity Generates Rotation and Heat in Metal
This is an amazing example showcasing rotating magnets can induce heat in other materials, while the magnets themselves don't get hotter. Even water can be boiled when placed on an aluminum disk.
Retrieved: 14 May 2019
Archive: http://archive.fo/35khu

Note the alternating magnetic polarity.

An aluminum disk rotates in the direction of the rotating magnets.

Smashing Metal Spheres Generates Loud Sound and Heat
Similarly, simply smashing large perfectly spherical steel balls causes a loud sound shockwave and decent amount of heat generation.
Retrieved: 14 May 2019
Archive: http://archive.fo/XyoB4

This heat blast can even burn holes in paper.

Note the ripple-like wave pattern when smashed on a piece of aluminum foil.

True Anti-Gravity Demonstrations and Inventions
There have been many claims of anti-gravity, and some of them very genuine. Interestingly, nearly every inventor was a person not in academia but rather testing out experiments on their own. This helps from over-coming inherent mainstream authoritarian academic top-down pyramid scheme styled peer-reviewed group-think, but at the same time the inventors themselves lacked the rigidness of mainstream scientific documentation to explain exactly how their experiments worked. And even much less, these inventors didn't convey their knowledge in easily understandable terms. Here at MES, I look to provide easy solutions to these game-changing and very real anti-gravity phenomena.
John Hutchison's Electromagnetic Levitation and Transmutation of Many Types of Materials
The famous (and eccentric) John Hutchison has demonstrated one of best known effects of "anti-gravity" which involves sending random configurations of electromagnetic waves at all kinds of objects. John had wanted to replicate Nicola Tesla's (supposedly none-comprehendible) experiments and discovered that different frequencies affected different materials in bizarre and fascinating ways.
One such experiment involved levitating a bowling ball!
Retrieved: 30 April 2019
Archive: http://archive.fo/fWiA9

Even levitating non-magnetic liquids.

Some metal samples were completely ripped apart even forming different elements; i.e. transmutation.

Even fusing dissimilar materials such as wood and steel was demonstrated.

For more videos and info regarding John's experiments, check out Andrew Johnson's channel.
https://www.youtube.com/user/checktheevidence/search?query=john
Retrieved: 30 April 2019
Archive: http://archive.fo/z8ThY

And of course, much of the "Hutchison Effect" was demonstrated during 9/11 when the towers were turned to dust and the giant Hurricane was steered off the coast. Dr. Judy Wood documents the similarities between John's work and the hidden 9/11 tech in her flagship book "Where Did the Towers Go?": https://mes.fm/judywoodbook.
Hurricanes and Tornados Use More Than Just "Wind" to Lift Heavy Trucks and Trailers
Also documented in Dr. Judy Wood's book is the levitation effects of Hurricanes which is can't be easily explained away by purely kinetic effects of wind. Some videos of Hurricane lifting strength include throwing around heavy trucks and their trailers like they are toys.
Retrieved: 30 April 2019
Archive: http://archive.fo/W6Rst


Even mainstream scientists are baffled by both tornados and hurricane strength, as well as their most baffling characteristic

which is seemingly selective carrying ability. This is similar to field interference where constructive and destructive interference can occur.
Note that tornados and hurricanes differ mainly from size and location; where smaller wind cyclones and originating on land are more likely to be termed "tornados".
https://www.livescience.com/19483-texas-tornadoes-toss-18-wheelers.html
Retrieved: 30 April 2019
Archive: http://archive.fo/cjzKT
The first thing that allows them to lift trucks, he said, is that tornadoes generate a serious amount of updraft suction in their cores. This helps to pick things up and get things moving a little. Second, they generate significant amounts of vertical velocity near the core. Instead of having wind blowing in a straight line as with most storms, the three-dimensional nature of tornado wind makes some strange things possible, including picking up vehicles and dropping them in weird places. [Why Aren't There Tornado Safety Building Codes?]
Tornadoes are weird at their core, says Haan. Because of the massive amount of energy, things tend to be chaotic. "One of the things that I haven't come up with a good answer for is why something gets picked up and another thing doesn't. We can have a model we test 20 to 30 times, and only two of the times will a vehicle get picked up in the air and fly," he told Life's Little Mysteries.
An example of this selective (field interference) effect is in the following picture where a Hurricane flipped one car in a parking lot but left the two right beside it literally unscathed!
http://omega-ins.com/protect-car-hurricane/
Retrieved: 30 April 2019
Archive: http://archive.fo/M5GKq

Others have noted the similarities between Hurricanes and electromagnetic field effects.
https://slideplayer.com/slide/5873883/
Retrieved: 30 April 2019
Archive: http://archive.fo/3k33x

How did this car get gently placed on the fence?!

Russian Inventor Demonstrates High Voltage and Rotation Can Generate Anti-Gravity Lift?
If a "simple" spinning top demonstrates clear anti-(mainstream)-gravity abilities, then in all likelihood more "advanced" science can demonstrate true anti-gravitic flying magic! This device by a Russian inventor appears to be the real deal and involves high voltage and my specialty: rotation. I will definitely be looking to replicate this!
https://steemit.com/steemstem/@homosymbion/home-built-anti-gravity-device
Retrieved: 24 April 2019
Archive: http://archive.fo/bpjCu

Sound Levitation, Cymatics, and Amazing Field Geometry
The phenomenon of sound and vibration also has some very fascinating "anti-gravity" or levitation abilities.
A vibrating drum or plate at very high frequency sends pulses of sound vibration through the air and when reflected back form an interference pattern of constructive and destructive waves. Thus, objects in the constructive regions can even be levitated!
Retrieved: 29 April 2019
Archive: http://archive.fo/8hACF

Using a schlieren setup, the amazing interference pattern can be seen.

Cymatics, Greek for "wave", is the capture of these interference or field geometry patterns by placing small particles or liquids on a vibrating plate. Some absolutely amazing patterns can be formed as the particles move according to the field interference schemes and music.
Retrieved: 1 May 2019
Archive: http://archive.fo/7fyx3

Sounds upon liquids has some amazing effects too!
https://en.wikipedia.org/wiki/Cymatics
Retrieved: 1 May 2019
Archive: http://archive.fo/29RmI

Cornstarch and water solution under the influence of sine wave vibration
Even rotation and vortex like motion can be produced!
Retrieved: 1 May 2019
Archive: http://archive.fo/Kj79P

Tesla Coil Can Generate Loud Sound and Even Modulated to Play Music?!
A Tesla coil generating electric lightening is cool enough, but the loud screeching noise can also be modulated to play any music or sound! The interconnectness of sound and electricity is amazing!
Retrieved: 14 May 2019
Archive: http://archive.fo/YQfKV

What Exactly is Gravity, Mass, Magnetism, Electricity, Light, Nature, or Reality?
So far, what I have proved is that removing the veil of the underlying knowledge of the simplest of phenomena is a prerequisite to truly understanding the big picture of what reality, from gravity to magnetism, really is. Thus, it is time to re-examine all of physics, both from mainstream terms and even from prevailing "alternative" terms, which may require a reconciliation of the two; but openness and clarity of mind the essential requirement.
Exploring the Concept of "Center of Mass"
One of the most amazing and overlooked concepts in all of physics is the ability for an object to focus or balance all of its mass on a single tiny point. This definitely needs further MES styled real research.
https://en.wikipedia.org/wiki/Center_of_mass
Retrieved: 28 April 2018
Archive: https://archive.li/uxsPt

Eric Laithwaite's Table of Scientific Analogy
Eric had a great way of using analogies to compare and better understand physical phenomena. In his 5th 1974 Christmas lecture, he produced a great table comparing the similarities between the electrical, magnetic, thermal, and inertial domains.
https://www.rigb.org/christmas-lectures/watch/1974/the-engineer-through-the-looking-glass/the-time-has-come-the-walrus-said
Retrieved: 1 May 2019
Archive: http://archive.fo/yvAbz
Lecture 5 - The time has come the Walrus said

I have typed up this table for clarity.
Electric World

Magnetic World

Thermal World

Inertial World

MES Economic World

Electromotive Force (EMF)

Magnetomotive Force (MMF)

Temperature Difference

Force

Supply and Demand

Current

Flux

Heat Flow

Acceleration

Liquidity

Resistance

Reluctance

Thermal

Resistance

Mass

Cost

Conductivity

Permeability

Thermal Conductivity

?

Revenue

Inductance

Transference

?

Intractance

Speculation


Electrical "inductance" is the resistance to a change in electrical current and Eric suggested this is similar to what is happening with gyroscopes. Thus, "intractance" could be viewed as the resistance to a change in acceleration. And for economics, I believe this analogy is also fitting.
Fourth Law of Motion: Intractance?
This is an interesting paper on this phenomenon that suggested Newton's second law of motion should account for the object's resistance to acceleration, hence "intractance".
https://sites.google.com/site/theadamschronicle/home/fourth-law-of-motion
Retrieved: 1 May 2019
Archive: http://archive.fo/7Kime
Fourth Law of Motion
April 23, 1962, Dr. William O. Davis presented a paper at the annual meeting of the American Physical Society, Washington, DC titled "Some Aspects of Certain Transient Mechanical Systems" It suggested that Newton's second and third laws of motion might not be exactly correct. He propose that the second law was not expressed by the equation:

F = ma ("F" being force, "m" being mass, and "a" being accelleration)

but rather:

F = ma + A(da/dt)

The "A" was defined as a resistance to a change in acceleration (Davis called "intractance") and "da/dt" was the first derivative of acceleration (often called "jerk" or "surge" by physicist).
John Duffield's Theory of Everything and My Impetus to Study Gyroscopes
John Duffield, like many former mainstream physicists had become disillusioned by overly-complex and flat out wrong mainstream theories on reality, so he came up with his "Theory of Everything". His theory involves viewing all matter as light that is twisted and kept in place in a small location; thus, effectively all is "light" or one substance by which all things are just different conditions of the same substance.
Interestingly enough, it was this video in which he mentioned that a gyroscope resists twisting that got me thinking, how does it do this exactly? And the mainstream Wikipedia "explanation" of "angular momentum" was clearly not enough; and so began my journey into the wonderful world of gyro-magic!
https://www.richplanet.net/richp_genre.php?ref=7&part=1&gen=9
Retrieved: 24 April 2019
Archive: http://archive.fo/aSOld

I recommend purchasing his book too!
https://www.amazon.co.uk/RELATIVITY-Theory-Everything-John-Duffield/dp/0956097804
Retrieved: 13 January 2018
Archive: https://archive.is/ccBn4


And as I have detailed in many of my earlier videos, especially in regard to 9/11 and Dr. Judy Wood, there are many online disinfo troll bots, agents, or even just clueless people that have an agenda to maintain the status quo of everything, especially of mainstream (fake) science. This is shown even in the Amazon reviews where I purchased John's book. Note that only my purchase was verified and while unverified accounts post long essays attacking John.
https://www.amazon.ca/RELATIVITY-Theory-Everything-John-Duffield/dp/0956097804
Retrieved: 25 April 2019
Archive: http://archive.fo/CE8pg

Welcome to the internet! The place where perception is mainly due to the conviction of bots, and the lack of conviction of everyone else.
David LaPoint's Game Changing Primer Fields
As part of my #FreeEnergy video series, I spent 14 hours reviewing mainstream nuclear and atomic physics, https://mes.fm/freeenergy-playlist. But during the whole time, mainstream nuclear physics, and especially electromagnetism still remained unattainable. Then after coming across David LaPoint's brilliant "Primer Fields" video series, things started to click. This was the first time I was exposed to true electromagnetism theory; which is far simpler than the overly complicated and convoluted mainstream scattered interpretation.
Supposedly, David was planning on making 7 total videos but only has 3 videos made.
https://www.youtube.com/user/davelapoint777/videos
Retrieved: 27 April 2018
Archive: https://archive.li/ndYdY

Bowl Shaped Magnetic Fields vs Typical Bar Magnet Model
David LaPoint's mind-boggling experiments are the result of assuming the basic magnetic structure of permanent magnets and even all matter as intrinsically a pair of two bowl-shaped magnetic fields. Compare this model with the standard bar magnetic field model.
Retrieved: 27 April 2018
Archive: https://archive.li/IMkhw


The typical bar magnetic model shown above arises from the directions a compass needle points and the orientation of iron filings around a magnet. Nonetheless, a compass points in the same directions about a primer field magnetic bowl structure and the iron filings seem to better fit as well. David LaPoint considers this short sighted view of compass and iron filings orientations as the main reason for the fundamental mistake of mainstream physics in assuming the conventional bar magnet field model.

Overlaying on the iron filings on top of the primer bowls eerily match up as the iron filings are pointing towards the centers of the bowls.

Magnetic Bowls have a Flip Point and Ability to Eject Matter
The magnetic bowls have the amazing ability to launch metallic balls, presuming they are also magnetic or not, with great ejection force.
Retrieved: 27 April 2018
Archive: https://archive.li/kqtJl

And at a distance away from the bowl is a "flip point" in which the attraction/repulsion reverses.

An illustration of the magnetic structure is shown here.

Magnetic Bowls Can Repel Non-Magnetized Steel Balls
The primer bowl can repel non-magnetized steel balls and even launch them rapidly once they pass through the center of the bowl.

Fundamental Primer Field Model of a Photon and All Matter
Consider the following primer field model for a photon.

A closer view of the photon (shown in green) is modeled as "energy", which also have the primer field magnetic structure, looping outwards and then back inside.
Retrieved: 27 April 2018
Archive: https://archive.li/sJjf5

Note that the photon is essentially a ball of energy trapped at the flip point.

Overlapping the model with the energy ball demonstrates this energy flow.

Expanding this model out to all matter, atoms, stars, and even galaxies, the following primer field general magnetic field model is illustrated.

And in a more 3D view, the torus magnetic donut is better illustrated.

Admittingly, David's model looks much more plausible than the mainstream comical bar magnet assumption for electrons. Note the direction of spin as well by the energy ball, I mean electron.

Primer Field Magnetic Bowls Can Contain Rotating Plasma Ball of Energy and Create Energy Ejections
David LaPoint demonstrates that simply sending electricity to the center of two bowl shaped magnetic fields will form a contained ball of electrical energy, thus effectively demonstrating the basic structure of both photons and stars. At the top and bottom of the magnetic bowls are ejection jets of energy as well. Note also that the plasma ball is rotating, but I'm not sure which direction or if it is always rotating.

When one bowl is removed, a plasma formation can still be held.

The primer bowls can still maintain a plasma ball even if the electrical connection is removed.

Compare the experimental contained energy ball with David LaPoint's primer field magnetic model.


Also note the overlay of the energy ball with the primer field model of a photon.

Primer Field Electromagnetic Model Can Replace Unnecessary "Black Holes, Dark Energy, & Dark Matter"
Dark energy and dark matter are terms used to describe the unexplained ability of galactic bodies to generate motions, such as matter ejections, far greater than any mainstream theories of "gravity", while having little direct interactions with light (hence "dark" matter); as well as to explain how massive galactic bodies form in the first place. Whereas a "black hole" is a region that exhibits extremely strong attractive force that no particles or even light can escape.
Essentially the mainstream model of the universe is off by 95%.
https://en.wikipedia.org/wiki/Dark_matter
Retrieved: 1 May 2019
Archive: http://archive.fo/wVnf2

The primer field ability to eject energy and matter at great speeds may also be able to shoot out mainstream dark physics.

Saturn's Hexagon is No Longer a Mystery!
Recall from #AntiGravity Part 1 in which I went over "Saturn symbolism" to illustrate the eerily placed perfect hexagon on Saturn's north pole.
https://www.nasa.gov/image-feature/basking-in-light
Retrieved: 29 January 2018
Archive: https://archive.is/GseC4

The hexagon formation is rather indicative of the electromagnetic makeup of all matter.

There's literally a perfect hexagon formed of steel balls at the center between the primer bowls!


Overlaying the primer field plasma ball on top of Saturn shows its true makeup.

Absolutely amazing!

Primer Fields View of Light
Viewing the photon, or single "quantized particle" of light, but rather as a ball of energy with a primer field magnetic structure illuminates the mystery that is light.

Different wavelengths can be attributed to different primer field sizes.

Light doesn't "wiggle" but rather measurements of its electrical and magnetic components differ in space.

Light bends because its electromagnetic fields make contact with objects.

Smaller primer fields bend more in a prism.

Primer Fields View of Constructive vs. Destructive Field Interference
What follows from a primer fields model of light is field interactions.


Propagation of light can demonstrate interference patterns as when bent around sharp objects such as this razor blade.

Primer Fields View of Double Slit Experiment and "Particle-Wave Duality"
Is light a particle or a wave? Or is it instead simply interfering with its own electromagnetic field as it passes through a double slit and then reforming afterwards.


Primer Fields View of the Atomic and the Galactic
Hydrogen, the fundamental element consisting of just one proton, has a "wave function", or quantum probabilistic location where its electron(s) can be, also demonstrates primer field characteristics.

Different primer field configurations represent different wave functions and energy levels of hydrogen.
https://en.wikipedia.org/wiki/Wave_function
Retrieved: 28 April 2018
Archive: https://archive.li/IS2B3

Even the Milky Way galaxy, which we are in, has regions that show case the primer field structure!

Are black holes just the center of large primer fields?! Interesting to note how the black hole plasma disk surrounding it can also spin rapidly.
http://www.astronomy.com/news/2018/12/black-hole-jets-can-act-as-particle-accelerators-in-distant-galaxies
Retrieved: 1 May 2019
Archive: http://archive.fo/K5Pzg

Walter Russell and His "Inverse Primer Field" Experiment
Walter Russell was a great researcher and philosopher and wrote extensively about unifying consciousness and science. There are several schools created to preserve and expand upon his work. There was a particular experiment he wrote about that eerily reminds me of David LaPoint's primer field.
Firstly, recall the spinning plasma formation that can be generated within two primer magnetic bowls.

Walter wrote about forming a magnetic ball of iron filings from two coiled cones of copper with electric current running through them. Researcher Darren Colomb has a photograph of this setup; and which is essentially the inverted case of a primer field. Thus, the stationary magnetic fields can generate a spinning electric ball but conical rotating electric current can generate a stationary magnetic ball?!
Retrieved: 17 January 2019
Archive: http://archive.fo/I3wah

Fascinating stuff!
Hexagons Appear Everywhere!
The first time I saw Saturn's hexagon, I knew for a fact that it was not and could not be just a "random" natural phenomenon. I initially took upon a more "conspiratorial" viewpoint, but David LaPoint's primer fields suggests it is more of a fundamental aspect of reality.
Pouring

inside the magnetic primer bowls showcases perfect hexagons.

Such perfect hexagons that appear also in honeycombs.
https://buramhoney.eu/honeycomb-hexagon/
Retrieved: 27 April 2018
Archive: https://archive.li/dLrxY

The fundamental reason for hexagons appearing may be due to the fact that a circle in the middle of other circles fit most compactly inside a hexagon shape.
https://en.wikipedia.org/wiki/Kissing_number_problem
Retrieved: 22 December 2018
Archive: http://archive.fo/Ccrd5

And packing spheres is most tightly packed in hexagons or tilted triangle/cubic formations.
https://en.wikipedia.org/wiki/Close-packing_of_equal_spheres
Retrieved: 22 December 2018
Archive: http://archive.fo/UtBCo

Graphene is a form of carbon composed of a single layer of carbon atoms in a hexagonal lattice; shown in the scanning electron microscope image below.
https://en.wikipedia.org/wiki/Graphene
Retrieved: 23 December 2018
Archive: http://archive.fo/pmnPZ

Even a poliovirus, as shown in a transmission electron microscope, has some very interesting circular / hexagonal arrangements.
https://en.wikipedia.org/wiki/Transmission_electron_microscopy
Retrieved: 23 December 2018
Archive: http://archive.fo/1uesq

There are many more hexagons in nature, corporate logos, and even real times sports but you may have to pay close attention.
What is the True Magnetic Field Model?
In the making of this video, and even throughout my whole life, I assumed the typical "north to south" magnetic field model was straight forward until I came across David LaPoint's Primer Fields video series. But even with his model, he had not elaborated or defined the exact nature of the magnetic bowls he used in his experiments. Instead he has demonstrated that bowl shaped magnets can contain an energy ball, but without defining exactly what "energy" or "electricity" is and how it compares with magnetism. Essentially, he provided game-changing experiments but left the explanation as just an intrinsic property of two bowl shaped magnetic fields; and hence all matter.
He also assumed the flow of the magnetic field line was circular as it loops around to the other bowl. But after coming across Tim Vanderelli's ferrocell and Ken Wheeler's theory on magnetism, I believe Ken may very well have formulated the true representation of a magnet.
Permanent Magnets are Formed by Electrocuting Metal
Perhaps the most interesting aspect of a magnet is the process by which it is made. Literally sending high electromagnetic "charge" to a lump of metal can make it permanently magnetized. Thus, effectively it can be seen as an electric self-reciprocating dynamo! Note also that heating metal makes it more "accepting" of electromagnetic fields but heating a magnet can act to remove its magnetic field.
Retrieved: 16 May 2019
Archive: http://archive.fo/2JyeM

Typical Mainstream Magnetic Field Model
The typical mainstream model for a magnetic field is a bar magnet with curved field lines between supposedly two "poles".
https://www.topperlearning.com/answer/a-what-are-magnetic-field-lines-how-is-the-direction-of-a-magnetic-field-at-a-point-determined-b-draw-field-lines-around-a-bar-magnet-along-its-length/br9v335nn
Retrieved: 4 May 2019
Archive: https://web.archive.org/save/https://www.topperlearning.com/answer/a-what-are-magnetic-field-lines-how-is-the-direction-of-a-magnetic-field-at-a-point-determined-b-draw-field-lines-around-a-bar-magnet-along-its-length/br9v335nn

Iron Filings Become Bar Magnets Themselves and In a Fixed Position Upon a Magnetic Field
The mainstream magnetic field lines are usually demonstrated by iron filings upon a bar magnet.
https://en.wikipedia.org/wiki/Magnetism
Retrieved: 2 May 2019
Archive: http://archive.fo/TPIAT

It is important to note that the iron filings turn into mini bar magnets themselves when in the presence of a magnetic field and thus repelling and attracting the iron filings nearby. This may explain why there are gaps in between these "lines" and why the filings are rigid and fixed in space.
Recap of David LaPoint's Primer Field Bowl Shaped Magnetic Field Model
Earlier I went over David's bowl shaped primer field magnetic structure and showed that it was similar to the bar magnet model in that the magnetic lines are assumed to be circular or curved linear, which may also be a result of modeling it after the orientation of the iron filings.


The 2D iron filings fixed geometry due to the iron filings becoming magnets themselves gives the impression of basic curved linear lines, and hence why David LaPoint's primer bowls show case this property as well.

The Ferrocell Exhibits a Different Magnetic Field
I first came across the amazing ferrocell on Ken Wheeler's YouTube channel, which I will cover shortly. The ferrocell involves dispersing a few small drops of liquid filled with small amounts of super small nano-sized magnetic particles into a transparent layer between glass lens less than 15 microns thick.
Note the measurement scales:
1 m
100 cm
1000 mm
1,000,000 micrometers or μm
1,000,000,000 nanometers or nm
Inventor of the Ferrocell Tim Vanderelli and Ferrocell USA
The inventor of the ferrocell and holder of its trademark, Tim Vanderelli, documents many of the properties of the ferrocell on his site ferrocell.us. The ferrocell is also available for purchase on his website.
Here is an example of a typical ferrocell and how sunlight passes through it.
http://www.ferrocell.us/intro.html
Retrieved: 2 May 2019
Archive: http://archive.fo/Azp75

Placing a magnet underneath the ferrocell while shining light at it reveals never before seen holographic geometry of magnets!
http://www.ferrocell.us/home.htm
Retrieved: 2 May 2019
Archive: http://archive.fo/ylCi4

These are not typical fields from iron filings. And note the "black holes" where the "poles" are located.
http://www.ferrocell.us/experiments.html
Retrieved: 2 May 2019
Archive: http://archive.fo/src9K

Note also the 3D "bowls" that are formed at the "poles".


The center of a ring magnet is amazing!

The field geometry is essentially being formed in empty "space"! Note that the apparent intersecting counter rotating lines.

Comparison of a Ferrocell Field vs. Typical Iron Filings
Superimposing the ferrocell field on top of an iron filings field demonstrates the stark difference between the two fields. The ferrocell lines appear to be looping around and away from two "black holes" while the iron filings are lining in chains pointing towards these black holes, and hence "poles".
http://www.ferrocell.us/intro.html

Under a 400X zoom, the chain-like orientation of the nano-particles can be seen.

Timm Vanderelli provides some insight as to the difference in field geometry.
http://www.ferrocell.us/q-a%20faq.html
Retrieved: 2 May 2019
Archive: http://archive.fo/ilq77
Ferrocell Q&A - FAQ's
Q: I'm confused. Why doesn't the Ferrocell show the same geometry as iron filings or FEMM plots?

A: There is much debate and speculation on this issue and I imagine it will be a long time before we have a 100% solid answer. For one thing, iron filings are ferromagnetic. They become little magnets themselves when exposed to a magnetic field and most of the computer simulations are made from such ancient studies. We see their maximum potential as they align with the field and each other. However, the magnetite nanoparticles inside the cell are paramagnetic (actually, super-paramagnetic) and can not be magnetized in the same manner as expressed by Classical Physics. They tend to 'flutter about' without a polarization until, over time they form into microscopic 'chains'. These chains become susceptible to the influence of a magnetic field when they reach domain size. The best way I can describe a Ferrocell is to imagine a diffraction grating or nano-scale periodic surface that is dynamic instead of fixed on a substrate. The same laws of diffraction apply, only the cell has 4 more degrees of freedom than a substrate-based lens or a refractive surface. The particles are always moving even when the magnetic field is stationary! I state until proven otherwise, we are seeing the lowest potential of the field, which is the lowest point a super-paramagnetic particle can reach. This is a null region, or the Bloch Wall.

For more information and greater details, see : http://www.ferrocell.us/references.html
Quick notes on mainstream magnetic terms:
Magnetism = Magic
Ferromagnetism: strongest and most common type of magnetism and in which magnetic attraction tends to retain in the material when an applied magnetic field is removed.
Paramagnetism: materials that are weakly attracted towards applied magnetic fields.
Superparamagnetism: super small magnets exhibiting strong magnetization like ferromagnets but dissipates when applied magnetic field is removed like paramagnets.
Diamagnetism: term used to describe materials that are repelled by applied magnetic fields; unlike attractive ferromagnets and paramagnets.
Bloch Wall: The narrow transition region which magnetic field switch directions; Ken refers to this as the "plane of inertia".
Moving Nano-Particles in Ferrocell Showcase Path of "Magnetic Field"?
Essentially, I believe the biggest difference between iron filings and the ferrocell is that the particles in a ferrocell are moving and hence can actually show the true direction travelled along the "magnetic field". And the "black holes" may in fact be "sinks" where the mini-bar magnetic iron filings are pointing towards while fixed in space.
Magnets in Repulsion Under a Ferrocell Exhibit an Extra "Black Hole" or "Sink"
Further comparing iron filings vs. the ferrocell, we see that even in repulsion, "like" poles don't repel directly but rather appear to be separated by another "black hole" or "sink" (sink to what?).
https://magnetismtoroidaldynamics.com/
Retrieved: 26 April 2019
Archive: http://archive.fo/aXqID


Magnets in Attraction Under a Ferrocell Demonstrate Field Lines Repelling
When the magnets are placed such that they have opposite "polarity", under a ferrocell the field lines are actually repelling while the magnets attract towards each other.


The Top View of Magnets Are Very Similar for Different Shapes Under a Ferrocell Even for the Center Empty Space of Ring Magnets!
Comparing the ferrocell geometry of the top of a cube magnet with that of a ring magnet appear to be displaying very similar geometry!
Retrieved: 6 May 2019
Archive: http://archive.fo/7fuMh

Note the "black holes" in the side view of a ring magnet!

Note that adding extra magnets appears to just shift the magnetic field magically further yet hold the same field geometry.

Comparing the above ring magnet fields with a square magnet shows near exact field geometry!
Retrieved: 24 April 2019
Archive: http://archive.fo/EuL3w


Ken discusses this amazing property of magnets to display the same field geometry both in its own volume or in empty space itself. Thus, the question that arises, if the magnet is not directly "carrying" this field geometry, then what is? (The aether of course).
Retrieved: 3 May 2019
Archive: http://archive.fo/BQRzs

Proper Magnetic Setup Can Exhibit Rotational Light Effects When Lasers are Directed to a Ferrocell
Applying 4 magnetic fields can generate a rotating light display without mirrors. I will have to experiment with this myself, as unfortunately their website does not present their experiments in any easily viewable format.
http://www.ferrocell.us/EDU%20Experiment.html
Retrieved: 3 May 2019
Archive: http://archive.fo/hvHRx



Brian Kerr's Amazing BitChute Channel Demonstrating the Ferrocell
Brian Kerr has some of the best ferrocell videos with all kinds of magnetic setups. He used to be on YouTube, but the recent YouTube censorship of alternative news channels pushed him to move to the censorship resistant BitChute.
https://www.bitchute.com/video/sPuksi2FrrGd/
Retrieved: 26 April 2019
Archive: https://web.archive.org/web/20190426224614/https://www.bitchute.com/video/sPuksi2FrrGd/

Purchase or Create Your Own Ferrocell!
You can purchase various sizes and types of ferrocells at Tim Vanderelli's site. I got the small version but will look to create my own super giant supercell in the very near future!
http://www.ferrocell.us/products.html
Retrieved: 2 May 2019
Archive: http://archive.fo/NvyeE

Ken Wheeler also has a few videos on how he makes his own version of the ferrocell.
https://www.youtube.com/user/kathodosdotcom/search?query=create+ferrocell
Retrieved: 2 May 2019
Archive: http://archive.fo/QkOcn

Make Your Own Ferrocell with a Drop of Blood?!
Ken Wheeler demonstrates that even a single drop of blood in a small mixture of "Mouse Milk" penetrating oil can showcase the magnetic field geometry just as does a ferrocell! Ken also makes a great point in that this can theoretically be a simple way to visualize and detect impurities or diseases just by seeing the magnetic field geometry of any blood sample.
Retrieved: 15 May 2019
Archive: http://archive.fo/qxWLz


---
View All Parts
Part 1: https://steemit.com/antigravity/@mes/antigravity-part-6-video-1-objects-in-rotation-defy-mainstream-physics-mes-duality-concept
Part 2: https://steemit.com/antigravity/@mes/antigravity-part-6-objects-in-rotation-defy-mainstream-physics-mes-duality-concept-notes-2
Part 3: https://steemit.com/antigravity/@mes/antigravity-part-6-objects-in-rotation-defy-mainstream-physics-mes-duality-concept-notes-3
Part 4: https://steemit.com/antigravity/@mes/antigravity-part-6-objects-in-rotation-defy-mainstream-physics-mes-duality-concept-notes-4
Part 5: https://steemit.com/antigravity/@mes/antigravity-part-6-objects-in-rotation-defy-mainstream-physics-mes-duality-concept-notes-5
Part 6: https://steemit.com/antigravity/@mes/antigravity-part-6-objects-in-rotation-defy-mainstream-physics-mes-duality-concept-notes-6
Full #AntiGravity Video Series: https://mes.fm/antigravity-playlist
---