Antibiotic Drug Resistance on the Rise as Global Consumption Increases
Antibiotics are a revolutionary form of medicine developed in the 20th century. They are antibacterial and antimicrobial drugs that treat and prevent bacterial infections by inhibiting the growth of bacteria or killing them. But as their use became widespread, bacteria learned to develop a resistance which rendered the antibiotics more and more useless over time.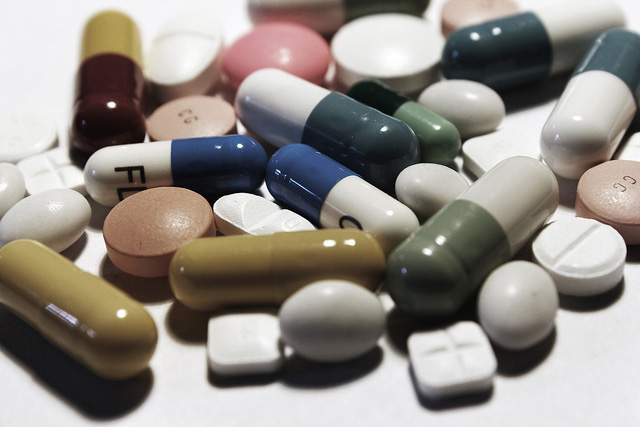 Source, flickr
The Center for Disease Dynamics, Economics & Policy (CDDEP) published a study in March 2018 on antibiotic consumption. There are now 15.7 daily doses per 1,000 people in 2015, compared to 11.3 daily doses in 2000. This translates into a 39% increase in the use of antibiotics worldwide. This number only reflect the adult dosage. It doesn't apply to the vast use for nonhuman animals.
The lack of effectiveness of antibiotics stems from an increase in antibiotic consumption. Much of this consumption is not useful and doesn't improve the health of the person taking it. This has created a global health crisis of antibiotic resistance, and it's spreading as more areas of the world start to use antibiotics. A policy of reduced antibiotic use is suggested by the study in order to reduce this problem.
Reducing antibiotic use needs to be measured against an increased need in low income countries that can benefit more. Low-income countries have higher rates of illness and death as a result of infectious disease that can be prevented by antibiotic use. Intervention, public education and reducing overuse of "last-resort antibiotics" are measures that would help.
Things are already changing in favor of reduced use in high income countries, as their consumption of antibiotics fell during the study period. However, more action is required, but little is being done to address the UN recognized global threat of antibiotics resistance.
The study has concluded the following:
35 billion daily doses in 2015
A 65% increase in use from 2000
A 39% increase in the rate of consumption (11.3 to 15.7 daily doses) in that interval of time
A 114% increase in low to middle income countries (LMICs)
A 77% increase per 1000 people per day in LMICs
A 36% increase in the use of broad-spectrum penicillins
Low to middle income countries had increased consumption that was largely driven by economic growth
If we want to preserve the effectiveness of antibiotic use, actions need to be taken. The most important thing to do is to reduce consumption. Setting up proper medical infrastructure in low to middle income countries can help reduce the inappropriate use of antibiotics once introduced to the population. Improved hygiene, sanitation and diagnosis tools can help prevent the unnecessary use of antibiotics.
The improper use of antibiotics is common in high income countries as well. Many people avoid going through the medical system and self-medicate through self-diagnosis. They can do this by using old prescriptions drugs that they never finished, or by going to the black market to avoid doctors fees. I think the use of antibiotics that don't affect certain bacteria can make those bacteria more resistant to antibiotics in general, and prevent the efficacy of potential treatments that could work, but I'm not sure.
In the future there could be a point were effective antibiotics don't exist anymore. Being mindful about antibiotic use is more important now than ever. Going to the doctor to get prescribed antibiotics used to be common thinking, as if it was some cure-all. But that type of behavior has led to the current antibiotic resistance we now have. Also remember that viruses like the flu or colds are not affected by antibiotic use and only work to enable greater antibiotic resistance.
Letting our immune system deal with some infections is more prudent. The body is pretty amazing if we let it do it's job and worry less about the "death-knell" of bacterial infections in many cases. That doesn't mean to ignore the use of antibiotics though. Sometimes it's a lifesaver.
---
References:
Eili Y. Klein el al., "Global increase and geographic convergence in antibiotic consumption between 2000 and 2015," PNAS (2018). DOI: 10.1073/pnas.1717295115
---
Thank you for your time and attention. Peace.
---
If you appreciate and value the content, please consider: Upvoting, Sharing or Reblogging below.


me for more content to come!
---
My goal is to share knowledge, truth and moral understanding in order to help change the world for the better. If you appreciate and value what I do, please consider supporting me as a Steem Witness by voting for me at the bottom of the Witness page; or just click on the upvote button if I am in the top 50.