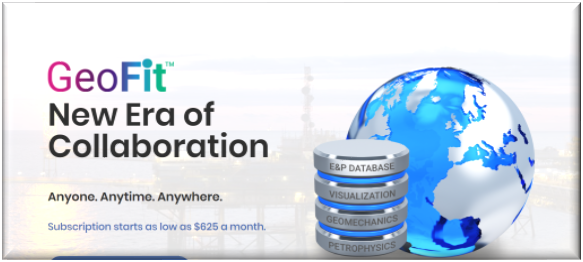 Hydrocarbon exploration and production is time and resource intensive business. A lot of data is generated through all phases of activities - exploration, appraisal, development, production, redevelopment, production, and finally abandonment spanning over many decades and with investment in billions.
There are many software platforms available in industry from major service provider e.g. Schlumberger, Haliburton, Baker, Weatherford, Paradigm etc to process and interpret the data acquired in these phases. But most of these platforms were developed at least a decade back on the technology and trends of that time.
With the unexpected and surprising growth of cloud based offerings -these players have announced their plans to deploy their existing softwares onto cloud but inherent limitations remain.
In 2014 Antaeus, a Houston based company, decided to develop entirely new browser enabled cloud based Petrotechnical analysis platform. It is named GeoFit. It is very challenging but forward looking initiative which established players, although were capable of taking, but did not take.
My company ShilazTech is working closely with them since 2016 for various activities like Scope, Beta Testing etc and is their authorized distributor for Indian market.
Platform now has all required modules for Petrophysics and Geomechanics which are fully functional and tested.
Watch ANTAEUS GeoFit - Petrophysics Interpretation
You can find introductory videos for other processes on their YouTube Channel
And best part is its basic package is available at just 625 USD per month. No other software package, to do similar level of analysis, is available at such low cost plus it is pay as you use. In other cases you will have to cough up at least 25K USD upfront to do similar kind of analysis.
And collaboration across the globe with best experts as well as different geo-teams is unparalleled.
I will be making more posts with Tutorials on Geomechanics analysis. Stay Tuned.