GGBTC launches the event of "Seizing the Treasure with One Yuan"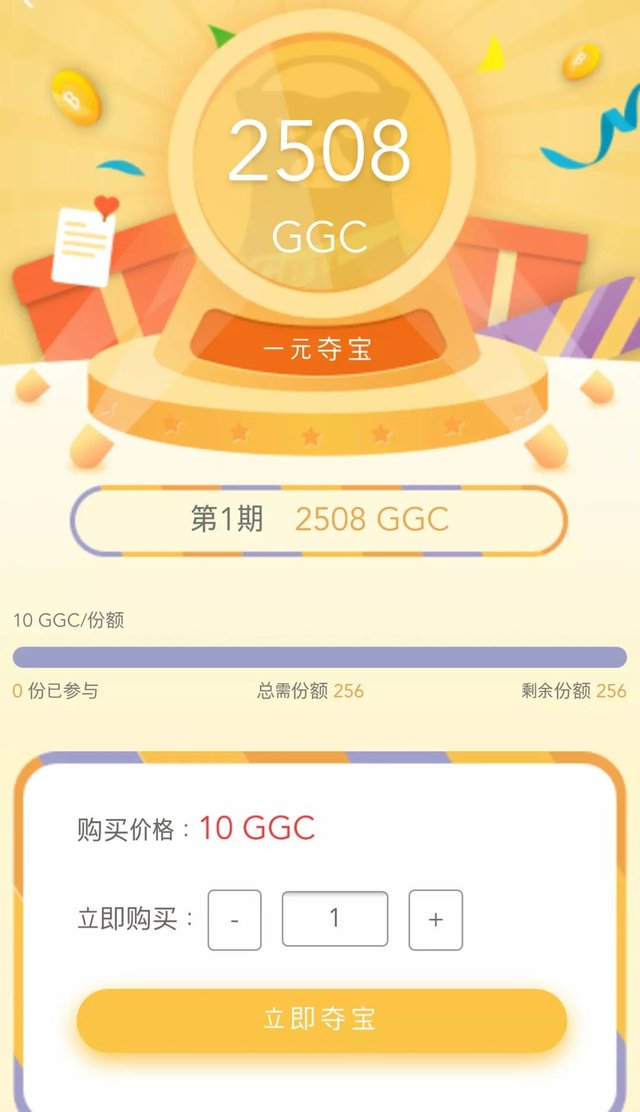 As a global digital currency exchange, GGBTC has seen a surge in digital currency trading volume and a continuous increase in the diversification and quality of digital currency since GGBTC launched the matrix activity of 50% discount of new currency once a week and the activity of 50% discount of mainstream cryptocurrency once a month.
To meet the diversified needs of global users for digital currency, activate the ever-changing global digital currency market, and promote the sustainable development of blockchain, GGBTC specially launched the event of "Seizing the Treasure with One Yuan". The specific rules are as follows:
Event rules:
Users need to register and log in GGBTC;

Users can purchase multiple times and repeatedly, and the system will assign the treasure code in sequence. If the code is successfully received, it means that the user participated in the event successfully and refund cannot be processed.

When all shares of the event are sold out, the lottery will be opened at the same time;

After entering the lottery status, the system will randomly lock an ungenerated Ethereum height;

When the treasure code and the last two digits of the hash value of the Ethereum height is the same (case insensitive), the treasure is acquired;

Check out the details of reward in my record.
Risk warning:
During the event, if there is any change in the market and operation due to special circumstances during the event, any change in the rules and rewards of the event will be notified through official announcement.
Website: https://ggbtc.vip
Facebook: https://www.facebook.com/ggbtcofficial/
Twitter: https://twitter.com/GGBTC_Official
Telegram English Group: https://t.me/GGBTCOfficial_EN