Haoshoku Haki Shanks Extraordinary, But Busoshoku Hakinya? Look This Good! Anime #6
As one of the Yonkou, Red Hair Shanks's ability is unquestionable. Even the late 'grandparents' Whitebeard also praised him. This is apparent when Shanks visits Whitebeard's ship to discuss the Ace issue. His arrival made almost the entire crew of Whitebeard collapse.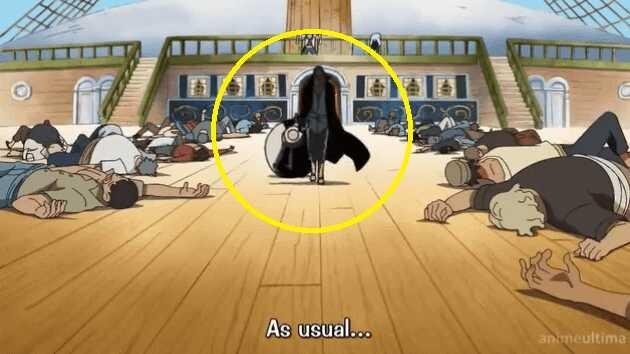 Yes, Shanks came up with style. Smiling, Haoshoku Hakinya radiates very strongly continuously to the entire ship. Gas Stove deh! So what about the right Busoshoku?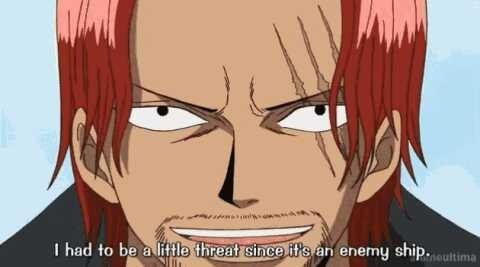 There are two speculations here about Busoshoku Haki Shanks. The first speculation is positive, while the second speculation is negative.
1). First speculation
In this first speculation, it can be said the ability of Busoshoku Haki Shanks 'usual' aja. The reason is not enough evidence to show that Busoshoku Hakinya extraordinary. This is apparent when Shanks comes to Marineford to stop a major war between the rest of the Whitebeard pirates with the Marine. Yes, Shanks appears by fending off Magma Admiral Akainu's box with a sword.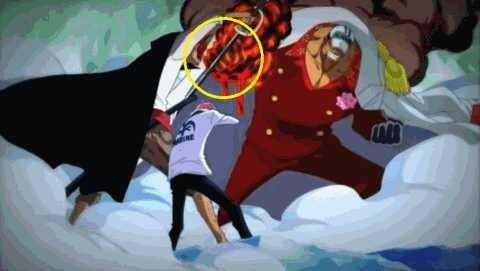 If Busoshoku Haki Shanks said that flowing in his sword is 'extraordinary', of course Shanks's sword should be black with a buzzing aura like Zoro or Admiral Fujitora.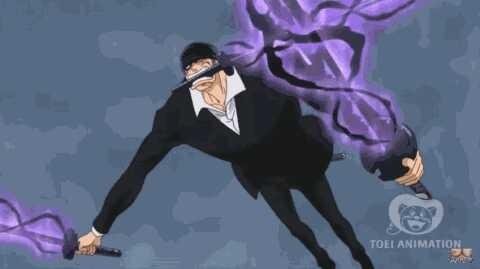 Therefore, while it can be concluded that the ability of Busoshoku Shanks as a Yonkou yes, ordinary aja.
2). The second speculation
In the second speculation, it can be said Busoshoku Haki Shanks quite 'weak'. How come? Do not get me wrong before UCers. Let's remember when Shanks tried to help Luffy who is still small and thrown into the sea by a bandit. If it's a second late, Luffy is almost eaten alive by a sea monster. But Shanks came at the right time to help him. But who would have thought, the hands of Shanks who became victims of this event.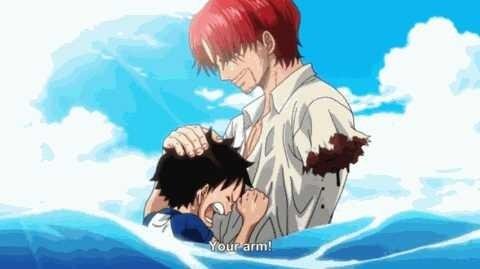 Yes, Shanks's hand became stumped because it was eaten by sea monsters. The question is, Shanks should not as a Yonkou have coated Busoshoku Haki on his arm when saving Luffy so it becomes hard as steel? Yonkou is not a haphazard person right? This gives a negative speculation to Shanks, that his ability Busoshoku Hakinya quite weak. So, how do you think the steemian friends are all?
#steemit #steempower #steemdollar #steemhunt #steemfollow #steemvote #life #story #photography #photocontest #contestanime #anime #good-karma #blocktrades #blog