Konnichiwa! Maid-chan desu!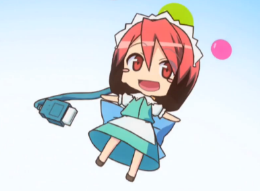 Little sister animes with strange characters seem to be in right now. One of those is Imōto Sae Ireba Ii.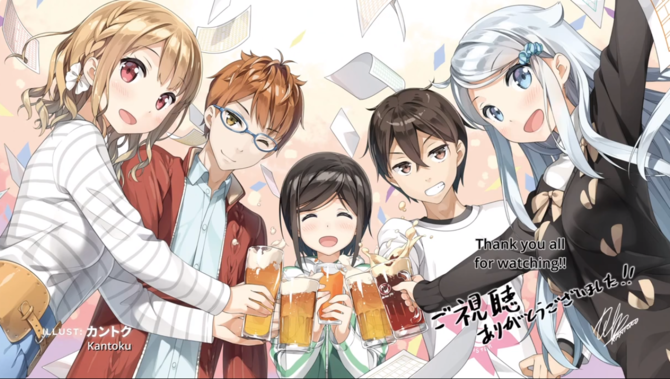 Like Eromanga-Sensei that Maid-chan has reviewed before, Imōto Sae Ireba Ii is centered around a young writer.
The writer, 20 year old Itsuki, has an imōto-fetish, but to his disappointment no little sister. He only has a younger step-brother, who does show an impressive "little sister" behavior, like cooking and cleaning for his big brother that has left the house. If just Chihiro was a girl, Itsuki thinks.
But even with no little sister, there are other girls that care for Itsuki.
First there is a Nayuta, a genius writer (she can only write when naked) who is in love with Itsuki and has no hesitation making this abundantly clear.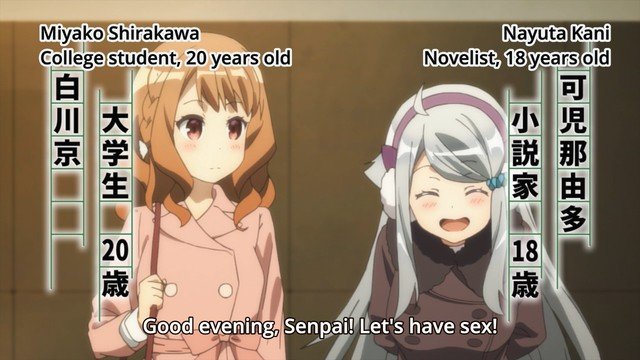 Contrary to that his college friend Miyako has a shy personality and is by far the most normal person in the anime. But somehow she manages to be on good terms with everyone.
When she first met Itsuki in college (he left after a few months), she found him to be very strange, always typing in his laptop, but later changed her mind.
Maid-chan cannot see anything strange with people doing their work whenever they have a chance, especially when you can do it while getting a bit of education. But that Nayuta girl - writing only naked? That is bad for your health!
Itsuki also has a male friend, who is, surprise! also an author.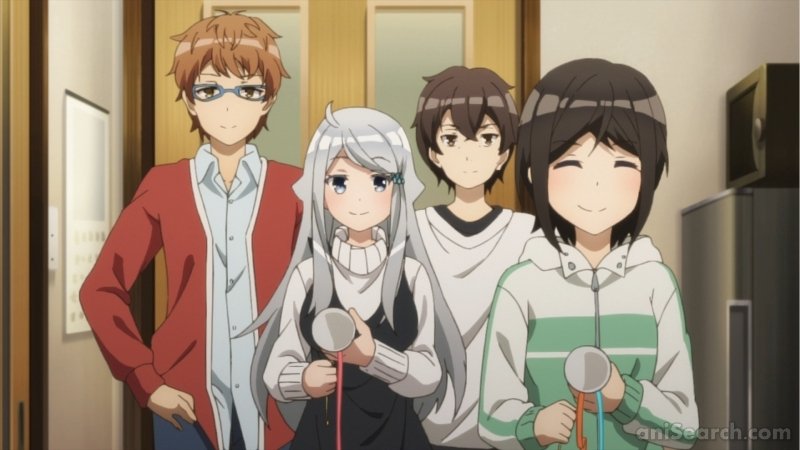 Haruto always plays the cool guy that keeps an online "persona" of him as the author to maximize his readership. He bases this persona on statistics of interests, and is extremely calculating with that.
But however cool he plays or even might be, he is in mortal terror of a certain person.
That person is his tax accountant.
Despite the appearance of a gothic lolita girl, the accountant Ashley is 32 years old and a bone-deep sadist. Ashley loves to find out the habits and fetishes of her author clients (she seems to have specialized in that area), and reveling in the pleasure of them spelling out the titles of their erotic games with a red face.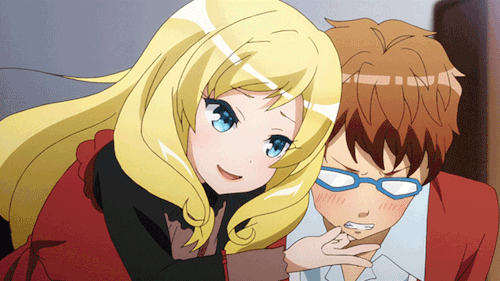 Maid-chan thinks that was the most funny scene of the whole anime! Also Maid-chan thinks that maybe Ashleys successes with the tax returns might not only be based on her financial skills alone…
Ashley later hires Chihiro for cleaning her apartment and finds out Chihiros secret.
There are also a boy and a girl illustrator with their own fetishes. They do a drawing battle to decide who gets to illustrate Itsuki's next work.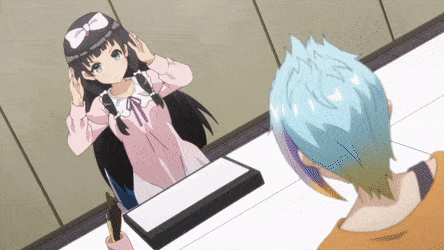 As you can likely guess, Imōto Sae Ireba Ii is one of those animes that live through the strange characters getting into their normal day to day situations. Which include quite a bit of fanservice.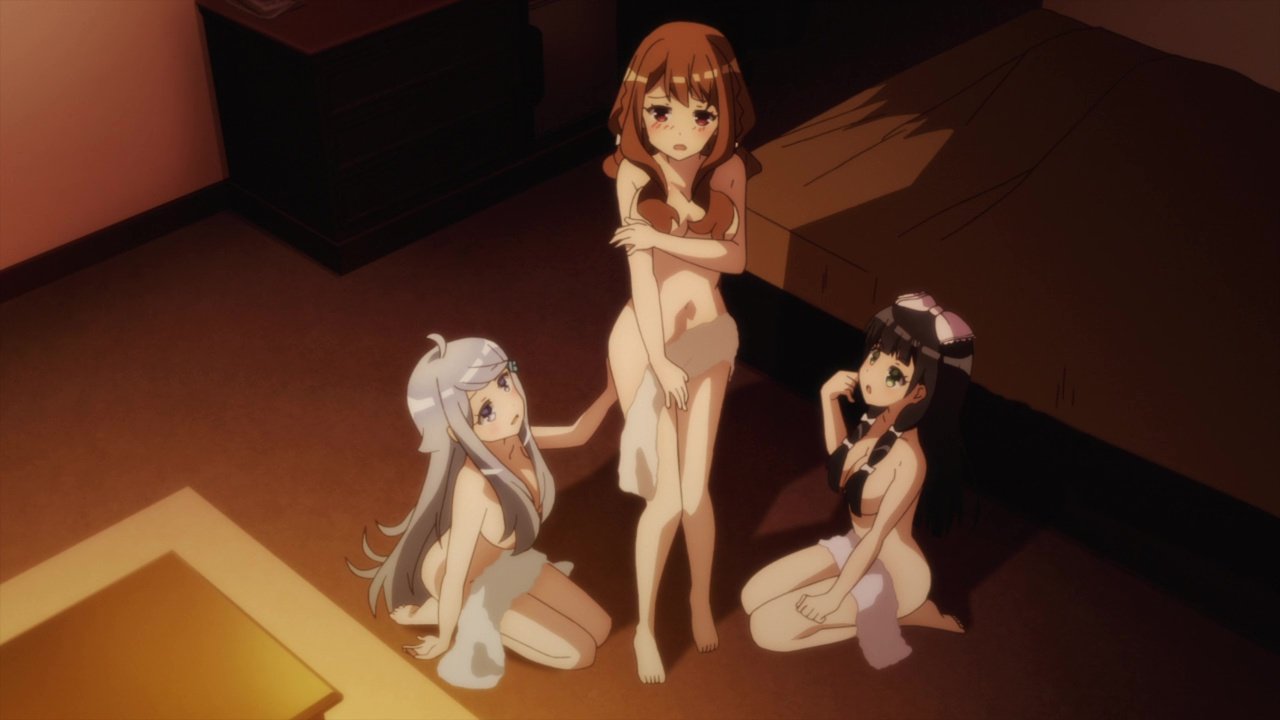 Conclusion
Imōto Sae Ireba Ii clearly has it's heart in the otaku behavior of it's chars. Unfortunately that also means that there is not much else. No real story, and character development is sparsely used.
The drawings are clear and of good quality, but nothing special.
While Imōto has a few highlights, on average it clearly loses compared to Eromanga-Sensei on all points.
Still it is an anime that is fun to watch, and Maid-chan gives Imōto Sae Ireba Ii a 7/10 on the totally objective Maid-chan scale.
See you next time!