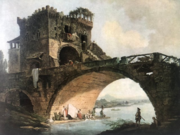 Images property of @therealpaul

---
Curie Comment Contest is ongoing. Earn Steem by leaving good comments on posts upvoted by @curie. Find out how here.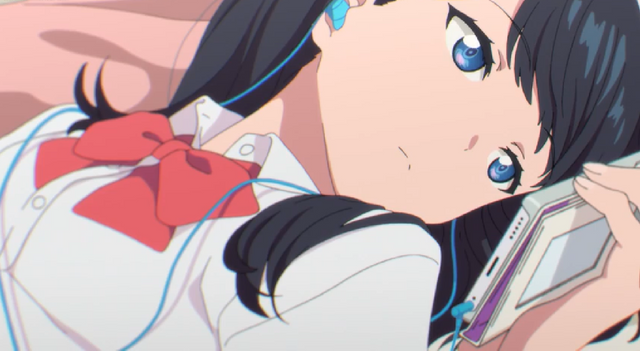 Images property of @ascheriit
2018 may be long gone but it is always a pleasure to remember the good old times and if you're an anime fan what better way than going back to those OP than marked your year? Well, guess what here we have @ascheriit who did just that took his 10 favorite opening song and made a Top 10 for us to enjoy those amazing tracks and it even has a bunch of honorable mentions
I am finally done with anime series list but I still need to do this to really seal the deal. Well I won't be making it too long this time around since I basically already had these songs listed on my seasonal lists but picking only 10 out of the numerous songs I've enjoyed this year sure gave me a hard time so to at least alleviate that, I decided to add honorable mentions before announcing my number 1 anisong for CY 2018. - @ascheriit
Each song in this list is a certified #AbsoluteBanger from the hard-hitting Winding Road from Golden Kamui passing through the incarnation of comfiness that is Shiny Days from Yuru Camp all the way to the better than the actual show Howling from Nanatsu no Taizai to the emoji faced song UwU Kimi no Sei from inhales Rascal Does Not Dream of Bunny Girl Senpai you're guaranteed to bang your head like the weeb you know you are! even when I'm still a bit sore that MAN HUMAN from Devilman Crybaby and Flashback from Kokokku are not in the list, but still I give this list a 10/10 would make a religion around Rika's thighs... what?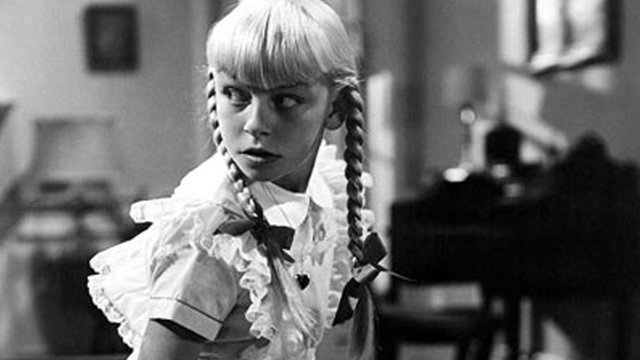 Images property of @janenightshade
Now that we are remembering stuff let's go back to a time... no way back, back, back, ok enough... to a time where the devil spawned in one of his most terrifying forms Rhoda Penmark from the movie Evil Seed (1956) and @janenightshade is going to tell us with precise detail why this is true in her amazing article on how she became the standard to every evil child in movie history.
Good movies of any kind were hard to watch in the days before cable television, video duplication, and video recording, and that especially included horror or sci-fi films. You had to catch them on the network's schedule--not yours. If you missed the broadcast of a film you wanted to see, tough toasties. It would be a toss-up as to whether or not you would ever find that film on television again. - @janenightshade
Jane Nightshade is a horror writer for Horrornews.net. She is also the author of The Drowning Game, a collection of stories of the supernatural, available on Amazon in Kindle and electronic form and you can see that's evident from every word she wrote in here, is one of the most professional and even fun review on the character that defined a trope in horror movies for all time!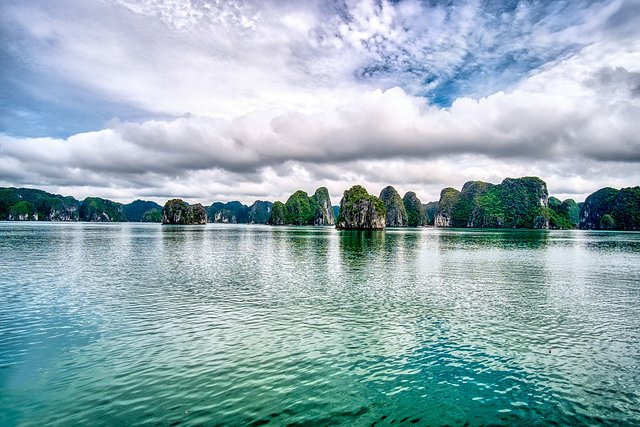 Images property of @wnfdiary
It's time for us to go on a journey, but this is one where the destination has a surprise for us, unfortunately, it is an unpleasant one because @wnfdiary will be talking about their disappointing travel experience to the Halong Bay in Vietnam where they found a paradise lost to the human negligence.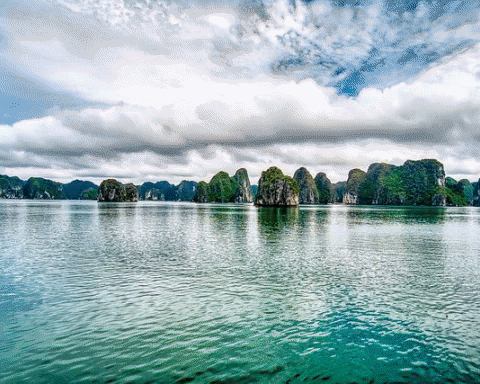 Images property of @wnfdiary
Halong Bay was described to me by so many fellow travelers that I couldn't wait to see it in person. There are so many stories about the islands and one girl even shared the legend which explains why Vietnamese people feel connected with dragons. The main characters of the legend are hidden in the name Halong, which means descending dragon. - @wnfdiary
Every picture on this post is outstanding and the talent on the camera of these incredibly talented authors cannot be put into questioning and even if the trip wasn't the best experience they sure found a way to enjoy it and learn and reflect on the impact of humans on nature havens and how is our duty to preserve or at least not damage anymore these delicate and touristic environments.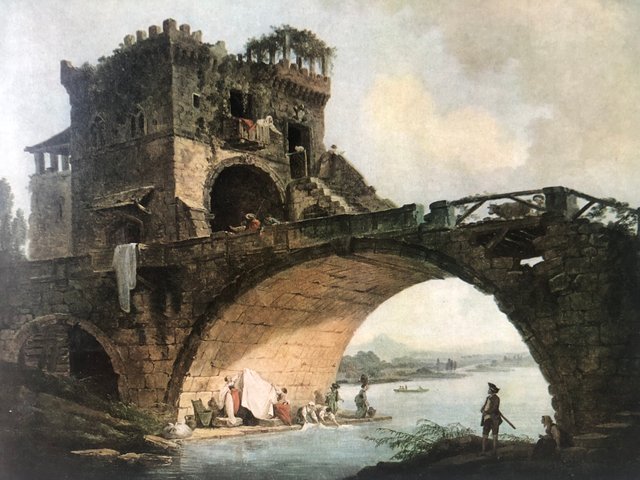 Images property of @therealpaul
Ok, strap in because we are about to enter in deep subjects now with the extraordinary post from @therealpaul that explores along with us the philosophical, mystical and artistic works of Hubert Robert and how it inspires a deep sentiment of longing and wonder.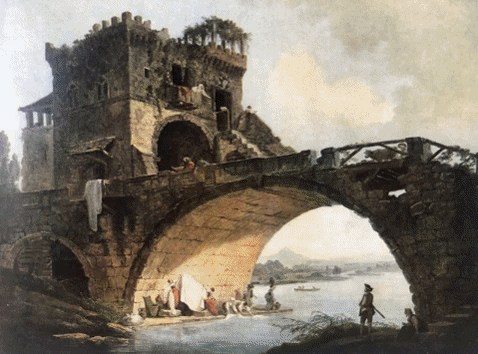 Just as rats will move into the engine compartment of a car that's left parked for too long in a field, nibbling at the wires and cables without really understanding the true function of their new house, we-- the modern day Earthlings-- have apparently been successfully breeding and surviving upon this weathered machine we call our planet, and yet we still have no idea who really inhabited the place before we came along, how they built their amazing structures, or how they nearly all got knocked down again. - @therealpaul
Using his amazing gifts and talent as a writer @therealpaul explains how to perceive the work of the 18th-century painter Hubert Robert, giant worlds inherited by us in blissful ignorance of the greatness that came before, a monstrous longing for the golden era long passed, and I must say this post successfully transmit every detail of each painting showed here closing in the details, ever more important letting us think about the subject.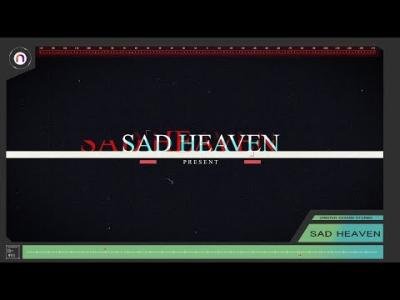 Images property of @sadheaven
I'll give you all the pleasure of relaxing with music for this last post in the showcase and the composer is the wonderful @sadheaven that brought to us a mix of techno with the iconic 2000's vibe and a little bit of the caracteristic space sound from movies and tv series.
I have been doing music for 17 years, I learned to write music on my own, I tried to do something different and I always worked on improving my tracks. Sometimes I live on YouTube and write music live, I show some techniques of my work with sound. I love to share experiences with other people. I used to draw a lot, but then I had almost no time for music and I switched to writing music completely. At the moment I am preparing an album for release on a music label and in parallel doing new singles in the style of Drum & Bass. Soon you will be able to hear the first track, which I finished doing a couple of days ago. - @sadheaven
@sadheaven is a really recent addition to the platform, a wonderful author that focuses his content on art but mostly music as his background shows, he really is making a name of himself pretty quickly and my bet is that we will see more of his talent soon and also often.

This Curie Author Showcase was written by Curie Curator @elfranz (Franz) at times with input from other Curie curators and reviewers. All images and quoted texts are the copyright of their respective authors.