After a Wildfire Burned Their Paws,These Bears Got Fishy Bandages
hi friends
check it out!
A fishy treatment has helped to heal two black bears and a mountain lion whose paws were badly scorched in the deadly Thomas Fire, according to the California Department of Fish and Wildlife (CDFW).
This past December, the CDFW trapped three wild animals and treated their burnt paws with a homemade burn salve. Then, veterinarians sutured on an experimental bandage — sterilized tilapia skin — to cover the salve and help the animals' paws heal, the CDFW reported.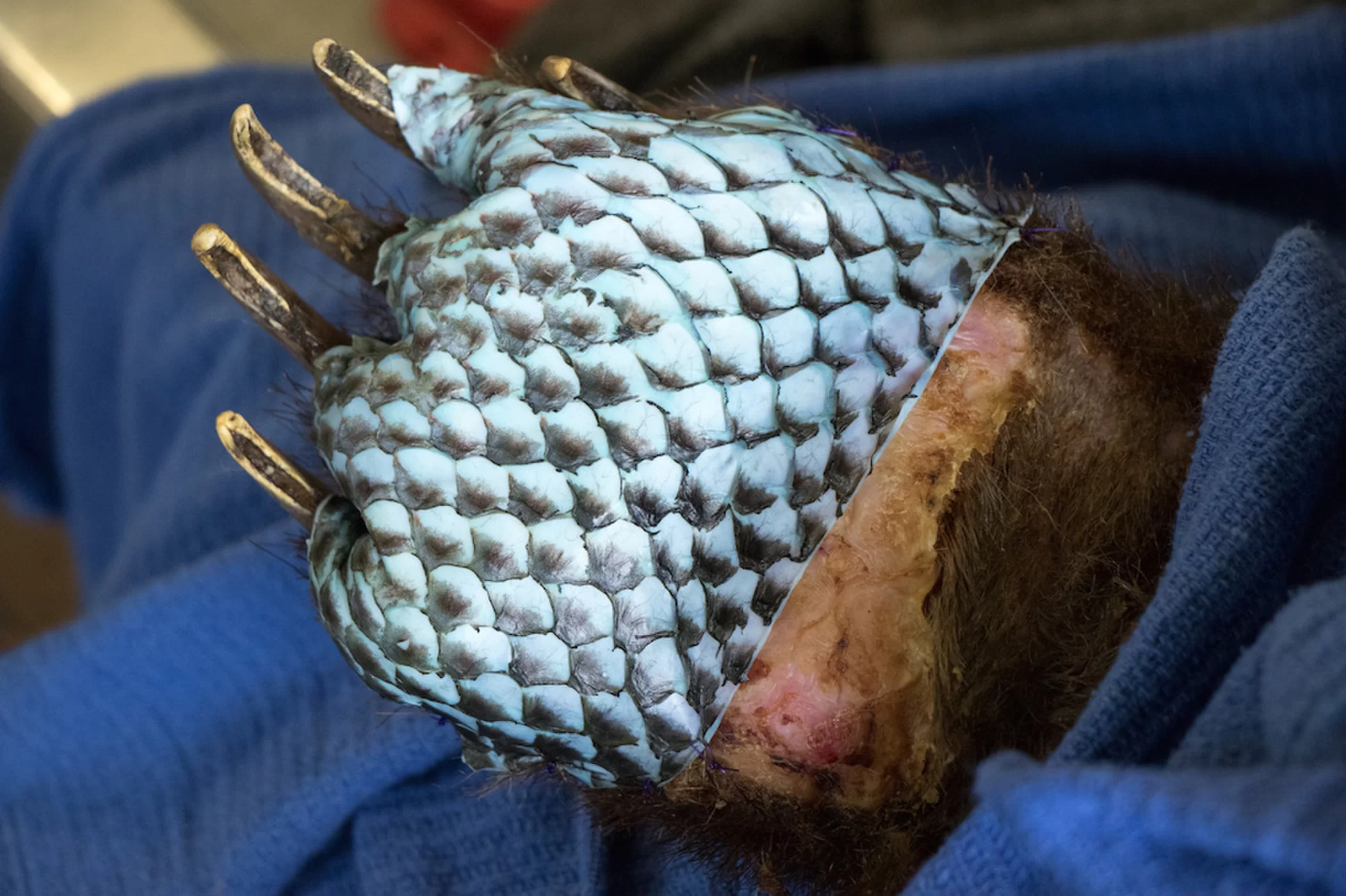 The treatment worked so well, in fact, that wildlife officials released the two adult black bears (Ursus americanus) and mountain lion (Puma concolor) back into the wild last Thursday (Jan. 18), the CDFW said.
"We're really hopeful that these novel treatments accelerated the healing for these bears and provided them the best odds of survival," Dr. Deana Clifford, a senior wildlife veterinarian with the CDFW