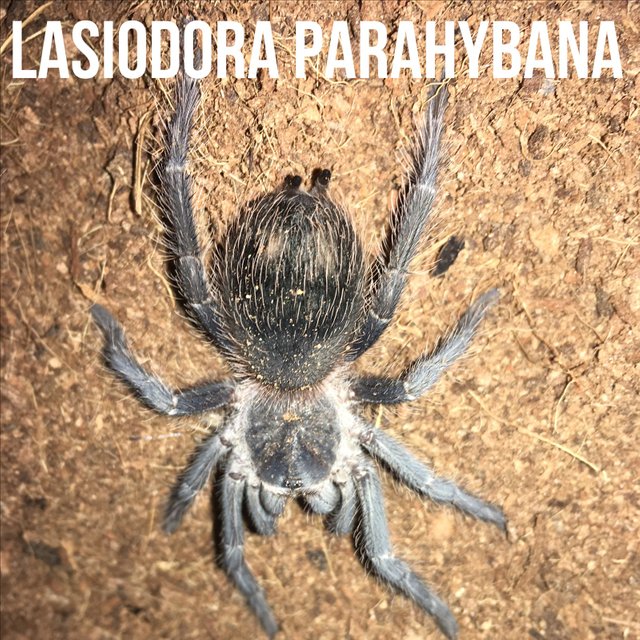 The tarantula featured in this first post of an upcoming series of various tarantulas, is the Lasiodora Parahybana. Or otherwise known as the "Brazilian Salmon-Pink Bird-Eating Tarantula"
This specific species is thought to be the third largest tarantula species in the world.
Here it is enjoying a nice cricket dinner while also posing for the camera.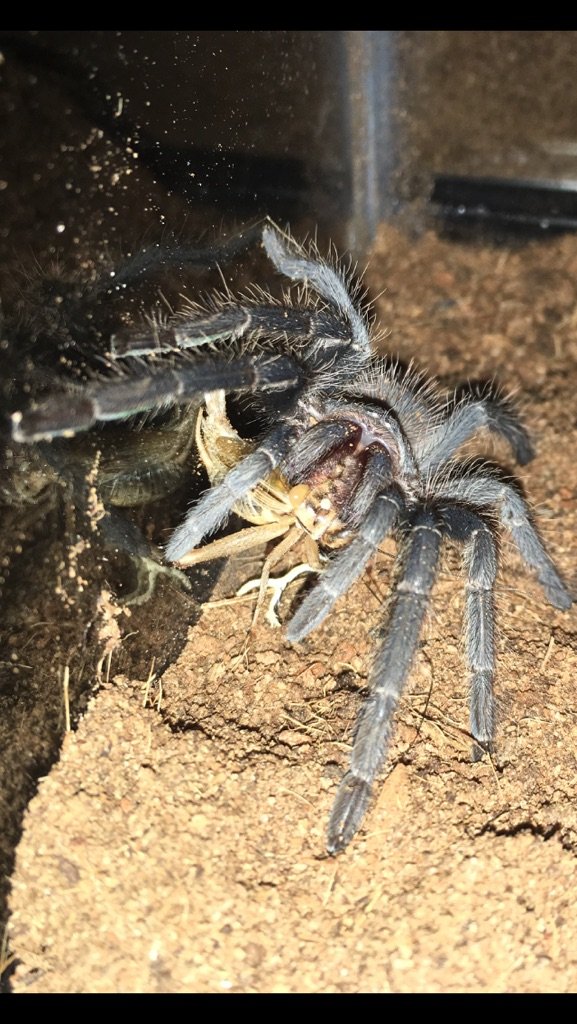 We have yet be determine the sex of this tarantula but in a few more molts we will be able to say definitively whether this is a male or female.