Trimming Horse Hoofs Today: Video Of Our DIY Farrier Work On A Lazy Sunday In Australia
Today for something different, my wife and I present a little video compilation of us performing some horse hoof maintenance. We've acquired this skill over time as we weren't happy with the work offered by many different farriers that we've employed in the past. By doing this work ourselves, we are able to be more regular, consistent and focused on detail.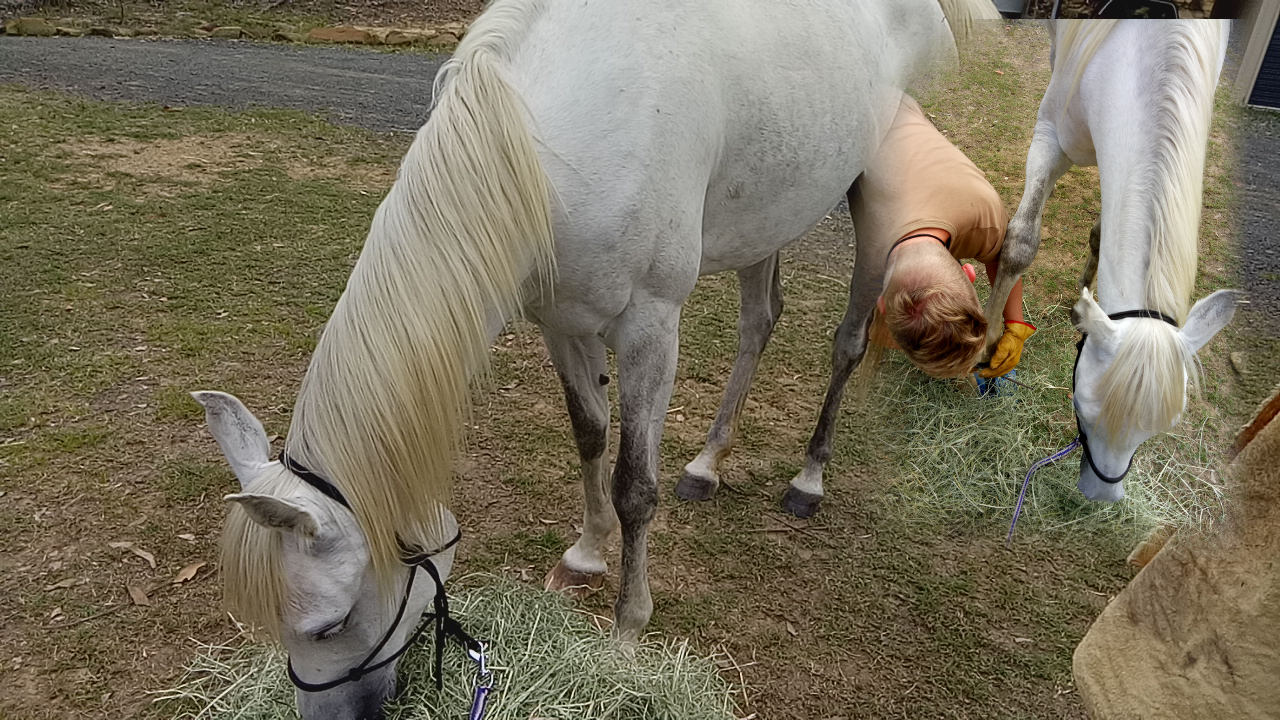 Some fancy imagery that makes me look like I'm being born while filing the hoof of the horse giving birth to me. I did say it was fancy!
This mare came to us with overgrown hoofs so it's been a long process of coercing her hoof walls into a correct angle, shape and structure; something we're still working at. Due to me being ill recently and a number of other hurdles, we've let her hoofs go much longer than we normally would and so they appear embarrassingly unkept in this video.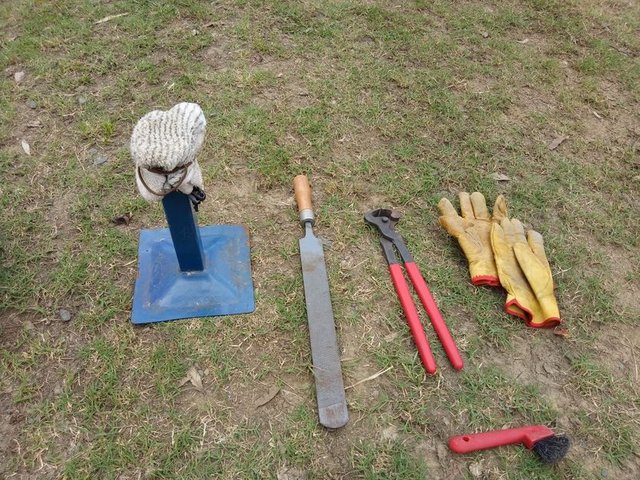 Some of the tools we use
The fact here however is that being young, Nayyerah here likes to gallop around playfully and given some of the hard surfaces she plays on, her weight and speed combine to really tear up the hoofs. Although hoofs are very hard and resilient, it doesn't take much heavy activity for them to show evidence of wear and really these should be kept nicely beveled and rounded regularly for the best resilience against wear and tear and bigger problems.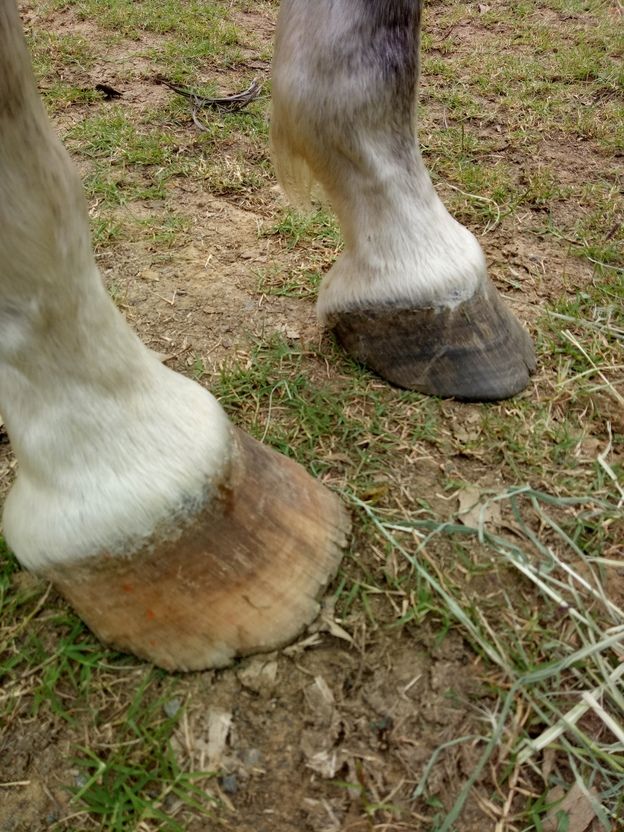 Some of the hoofs before trimming. They're too long and show clear evidence of tearing and chipping. The hoof walls are becoming straighter with ongoing maintenance and nutrition however.
What we show is in two parts and is actually our first attempt at video editing using free Ubuntu tools. Apologies for the portrait mode. In the first video, we discuss the basic tools that we use and in the second we compile a few clips of cleaning (picking), clipping and filing. I think you'd agree that the end result both looks much better and is much less prone to cracking or other damage.
Part one of the video talking about tools and prep including managing flies when working
Part two of the video showing clips of the work and the end result