Found a new home for a little kitten
This isn't much of a story but it has been so long since we have been able to rehome an animal because of Covid that this is a pretty momentous day for us and also for the kitten. Kittens appear at temples with regularity because they are so good at hiding and this makes them a lot more difficult for us to find and get them sterilized. Although better off at the temples, stray cats have just as difficult of a life as stray dogs do. They struggle for food and shelter and most of them live a rather short life filled with disease and injury and very few of them actually make it to adulthood. If they do, they simply end up repeating the cycle by having babies as soon as they are biologically capable of doing so.
Therefore finding a new home for this ginger kitten was a big win for us.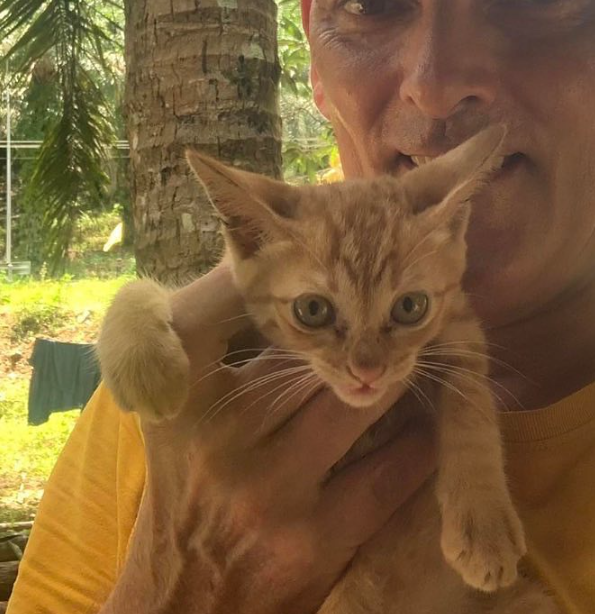 We regularly feature pictures of the dogs and cats that we consider to be most appropriate for adoption here in Krabi. The criteria is normally how friendly they are towards humans, and unfortunately their age since most people aren't interested in taking on a dog or cat that is older. Of course we simply have to guess the age of most of the animals that we encounter because it's not like they have ID.
Every now and then an animal is a true "standout" and this was the case with this kitten who would approach anyone who entered the temple and would rub on their legs and purr. She had the same sort of attitude towards most of the dogs and while we never could determine who the mother was, she was so friendly that she was quickly adopted by a local. We went through the process to determine if the adopter was capable and truly willing to provide a good home and it all checked out so this is a big win.
It's been a while since adoptions were possible because of the shutdown of Thailand and also because the United States changed their animal import rules to something that is nigh on impossible for us to adhere to. The USA was where a great many of our adoptions were headed and that has all come to a close at least for now.
We have to celebrate these small victories and are delighted that this one, very friendly kitty will have a new home soon that will be filled with relative luxury compared to where she is living now.
---
If you would like to see how you can help out or simply spread the word, please visit our website at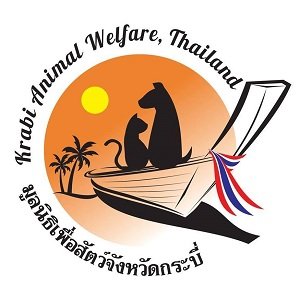 Krabi Animal Welfare is a charity run entirely by volunteers and are a registered non-profit organization in Thailand and the U.K.. We aim to relieve the pain and suffering of dogs and cats within Krabi Province.
เป็นผู้สนับสนุนรายเดือนหรือบริจาคครั้งเดียวได้ที่:
---