Two dogs are being credited with saving the life of an elderly lady who happened to be lost.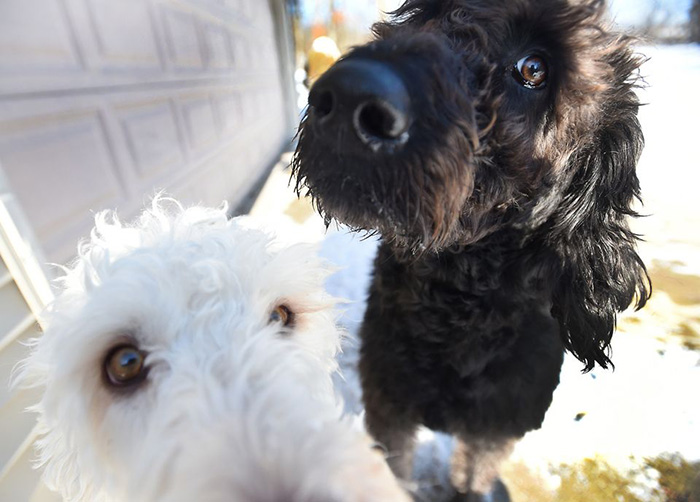 Credit: J. Scott Park
Adam and Eve, two labradoodles woke their owner by tugging on his clothes.
Lonnie Chester, the owner said that Adam never woke him in such a manner and that he was skeptic to let them out so late because he didn't know what was out there lurking in the dark.
As Lonnie was opening the door the two dogs took off running, squeezing past and running towards his truck, where they found an elderly woman in her late 80's on the ground, freezing to death, wearing nothing but a nightgown.
"She looked up at me and said, 'I'm so cold,'" Lonnie said. "I have no idea how long she had been out there. She must have been terrified."
In Norvell Township, Michigan, the temperature was about 9 degrees around this time.