Mabuhay Steemians!
Meet my Pets, they have a special place in my heart. They aren't humans but they have their own ways of expressing Love.
I consider them almost the same as human beings. They have feelings too. They cry, they laugh, they're sometimes sad and need a big hug.
Doggy-dog Dhafi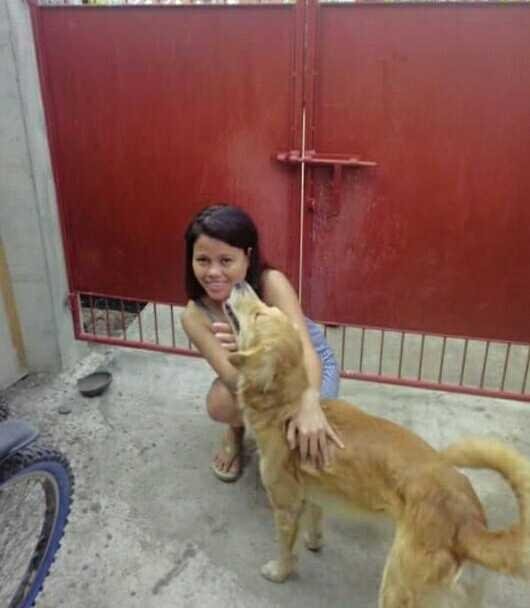 .
He came to our house thru my Mother, she adopted him. Every morning my mother would give him milk before his actual breakfast. We don't give him just bones as his meal, rather, foods which are the same as we have. He was just a little boy then but now he is big enough to cuddle. Dhafi is a kind and sweet dog. Even for a long time that he hasn't seen me, he would still recognize me and play with me.
Whitey-goat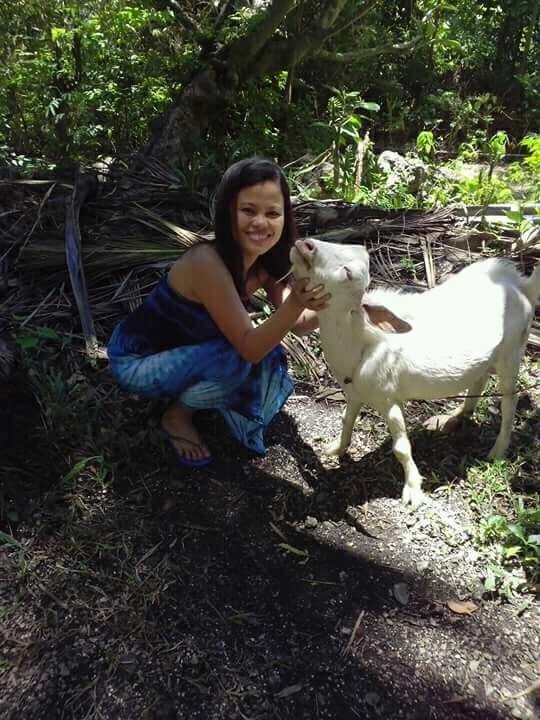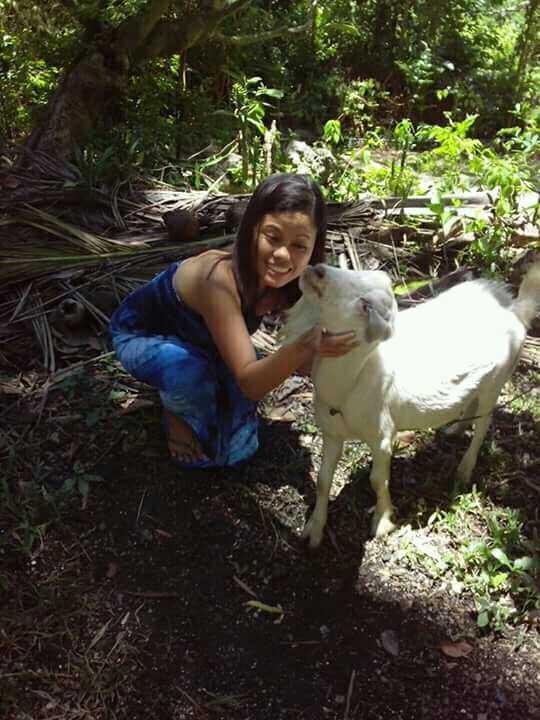 We met at my husband's hometown. I wasn't able to name him. He was actually butchered for fiesta celebration. Even for a short time, I felt sad because he was very nice to me. I did not eat the meat. 😧
Kitty-Cat Angelica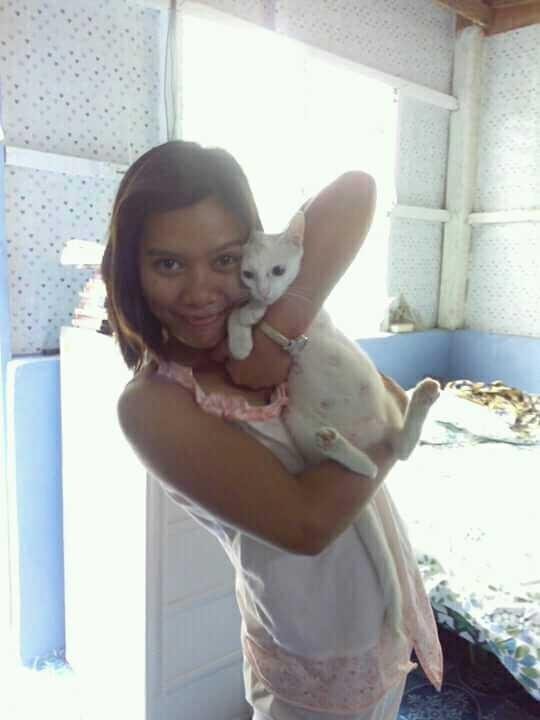 Seen in the picture was my cat with my cousin Cheen. I named her Angelica. Two years ago I saw a kitten thrown at the vacant lot near to our house. We (me and my husband) adopted her. She was just a little cat then, longing for someone to feed her, give shelter and comfort. We gave it to her. We loved her.
As you can see in the picture it was my cousin hugging her because that time I was pregnant and my doctor advised me to avoid cats.
Unfortunately she was killed by my neighbor, unintentionally. She ate the food that contains poison intended for rats. I was very sad that time. She was with us for more than a year. For how many nights I cried. Sounds overacting but I really cried.
Angel the Chicken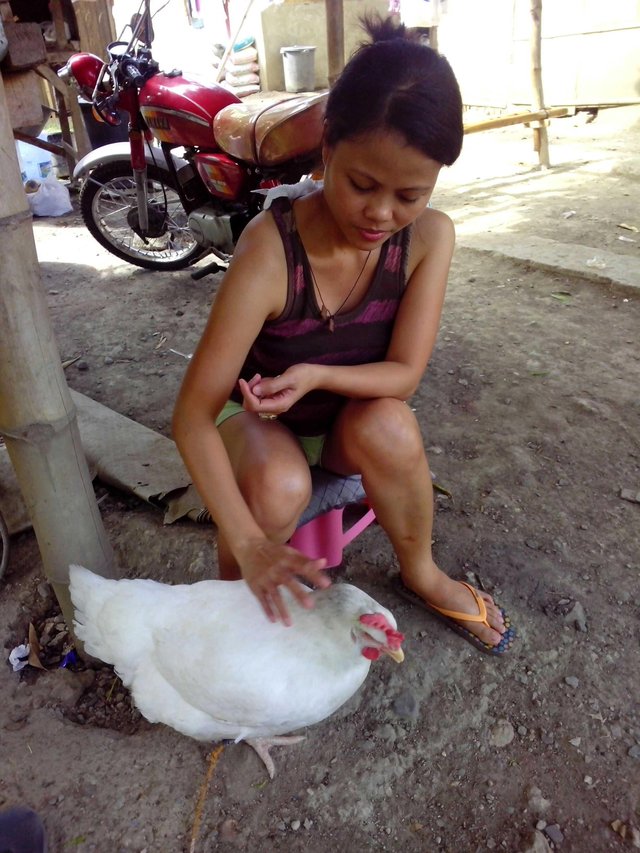 There's a nearby poultry in our house and one day they sell some of their chickens that are overweight (they normally sell it wholesale to markets only). Most of my neighbors bought and so we are. They butchered and cooked the chickens but we did not. Weird as it may seems but we made her our pet. She was the first one to come into our home before Angelica-the-Cat. Because me and husband are both working, we hired someone to look after them. To feed them and to make it sure that they will not be hurt by cruel people. Every week we pay for the caretaker. Yes it's funny but we treat them as important as human.
Angel was with us for more than two years. She died first before Angelica (Cat). I was advised by a neighbor, before making her a pet, that a chicken like her has a short span of life only. I did not listen. What will I do? I can't kill her. 😢
I cried thinking of them leaving. I just pray to God to make them angels. I know angels are for humans. It's really weird but they've been a part of my life and I loved them.
It's heartbreaking to see people being cruel to Animals. If there are Human Rights and so as to Animals. They are God's creations too.
I'm not referring to animals intended to be butchered as food to people, like pigs, chickens and cows. I can't consider it as a cruelty. I think they already accepted their fate to end like that.
I don't want to end this post with a heavy heart. Please smile and share the #gratefulvibes you have with your Pets.
Until then. Thank you for reading, I hope you learn something.
P.S. please support the person who inspires many, including me, @surpassinggoogle. Thank you Sir Terry for helping aspiring bloggers like me. Seriously, I appreciate every upvote you make and it inspires me to do better.
How? Vote @steemgigs as a Witness. Just visit https://steemit.com/~witnesses then type "steemgigs" on the search box as shown below,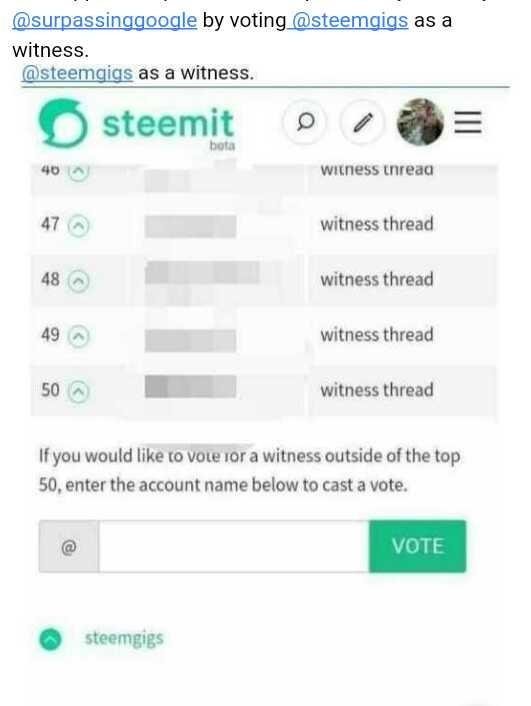 Many thanks Steemians!
Maraming Salamat!
Daghang Salamat!
Damo na Salamat!