Harbour seals are all over the west coast of Canada and tourists and locals alike love seeing these fat little sea sausages flaked out on a kelp covered rock or bobbing up and down watching every move the humans make.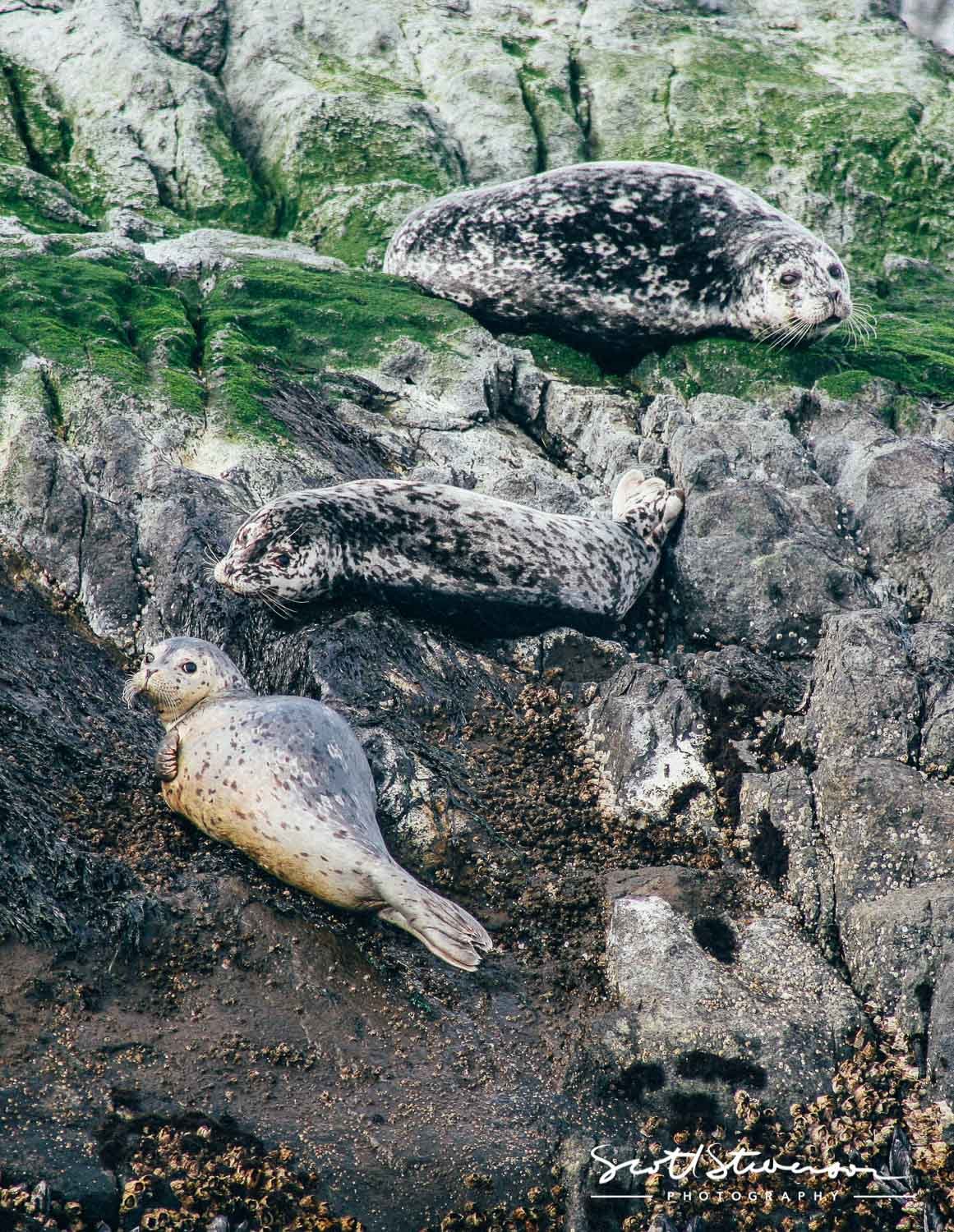 These seals a extremely skittish. On land they move very awkwardly, flopping around like something straight out of a cartoon but underwater they are graceful and sleek, truly built for speed and evasion. As a photographer getting shots of harbour seals is quite challenging on land and even harder underwater. These shy creatures will roll into the water in a blink of an eye. Shooting with a long lens at a safe distance is the best approach that I've found. Be quiet, and move very slowly or you will miss your chance to capture a good moment.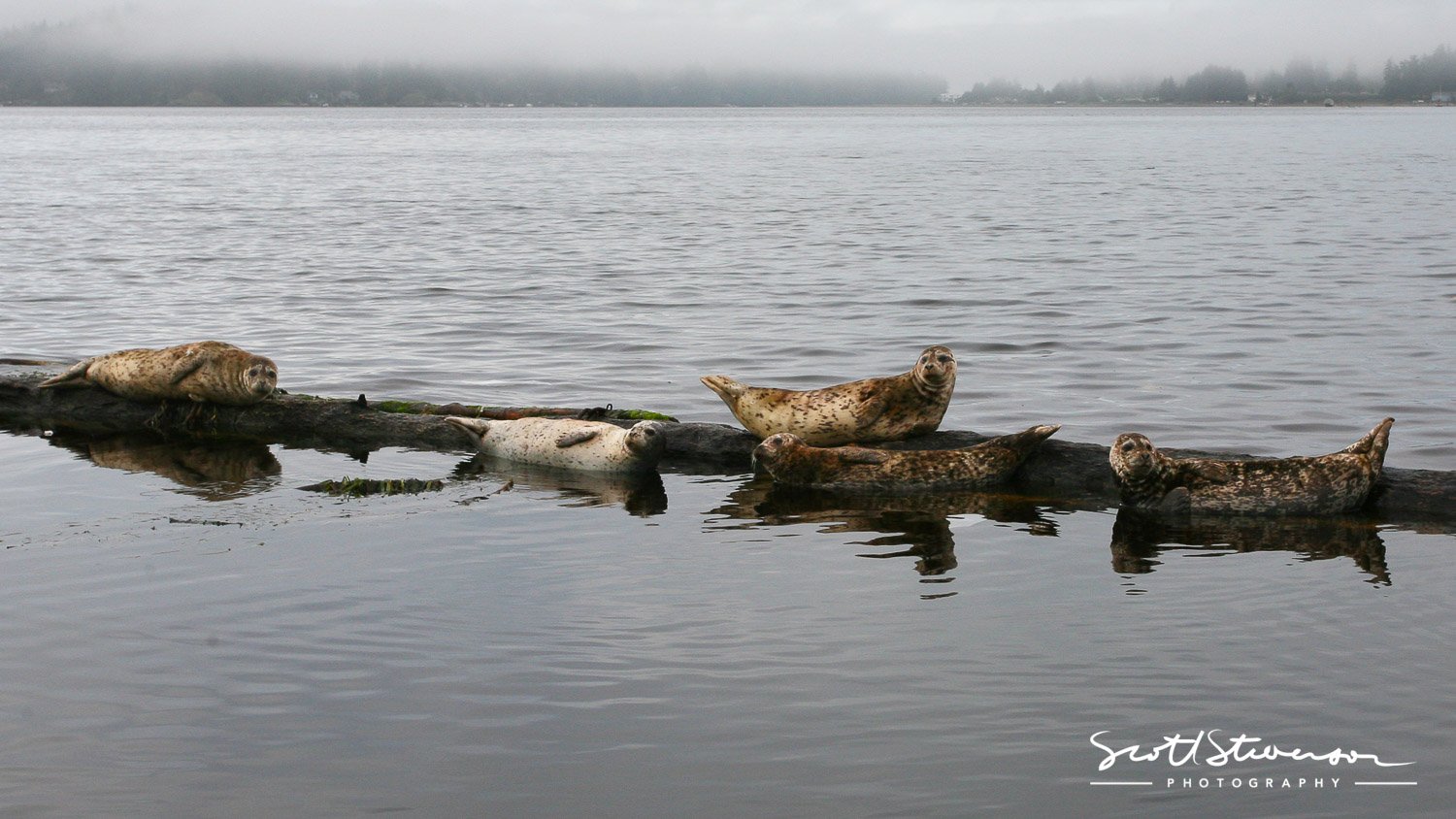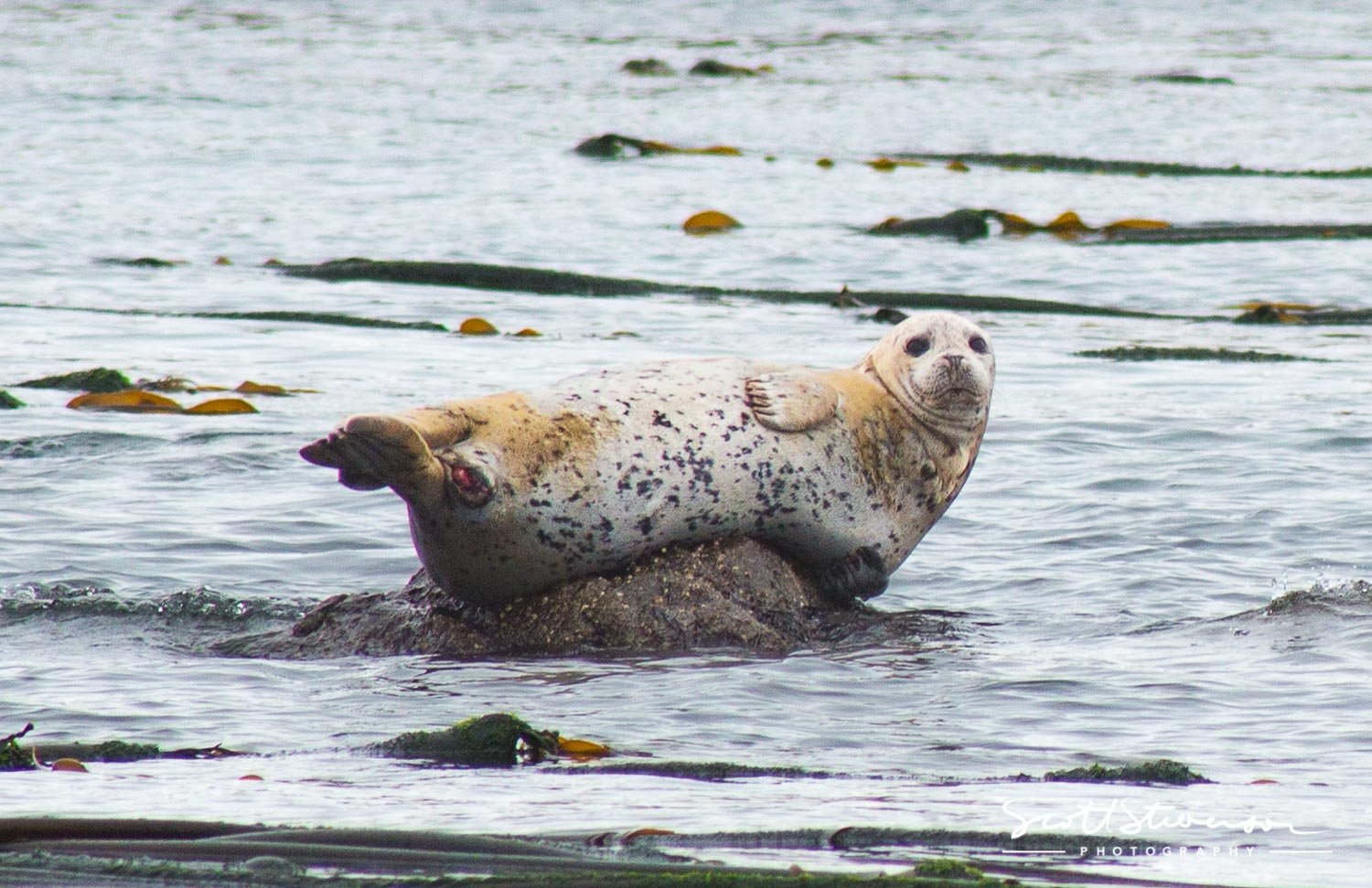 Happy snapping and have a great Monday everyone.
Scott
For more images and stories - http://www.scottstevensonphotography.ca/