These pictures lead way back to March, 2018, when I was in India. I noticed these tiny little creatures on my very first day there. Along the beach there are millions of them but they are completely afraid of any other bigger creatures being. So they will not affect the quality of your spent time.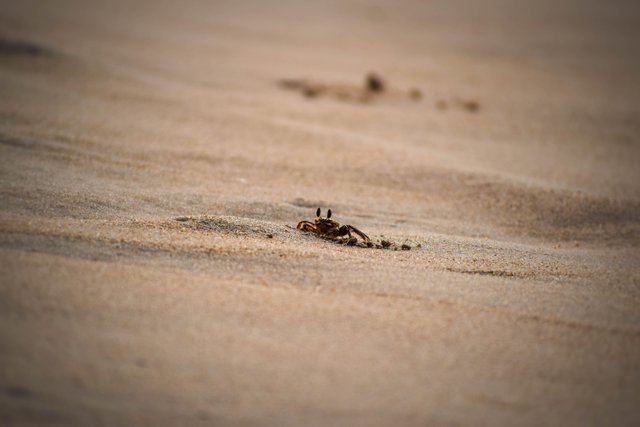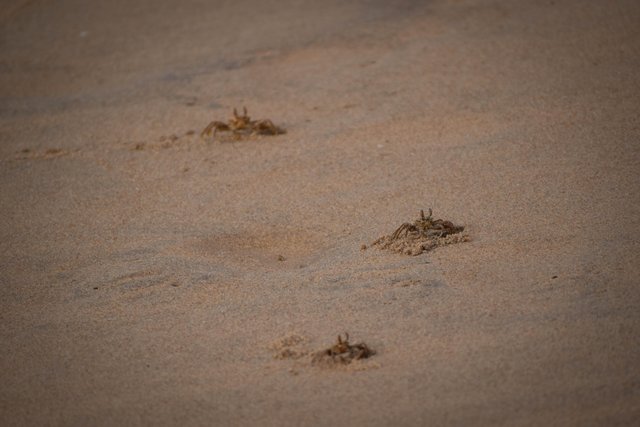 ---
This is obviously not a crab, but I thought this picture was worth an upload here. Even though it doesn't translate the best feelings, it still is beautiful..? I don't really know how to express my feels for this picture, so I wont. It just a cycle of life. Live and let die...
After storm that happened few days before I came there, many sea creatures, especially turtles were thrown to land. They are left there until they're eaten by crows and afterwards someone takes care of their shells.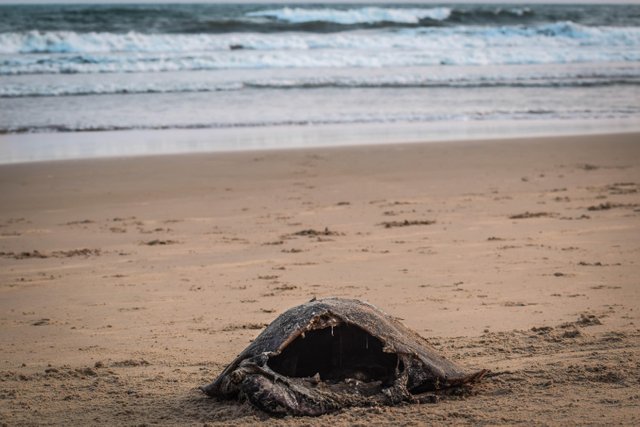 ---
| Camera | Nikon D5600 |
| --- | --- |
| Lens | AF-P 18-55mm |
| Software | Lightroom |
| Location | Puri, Odisha, India |
| Category | Animal Photography |