Lizard Chase • Animal Photography
I shot this medium-sized lizard in the desert last month after following him out of the garden. He pulled the statue move on me several times and each time I crept up for a closeup he would take off again and freeze up in another inconvenient spot. He has a nice color pattern appropriate for his surroundings and in this instance he's making good use of the leaf shadows... I almost passed him by!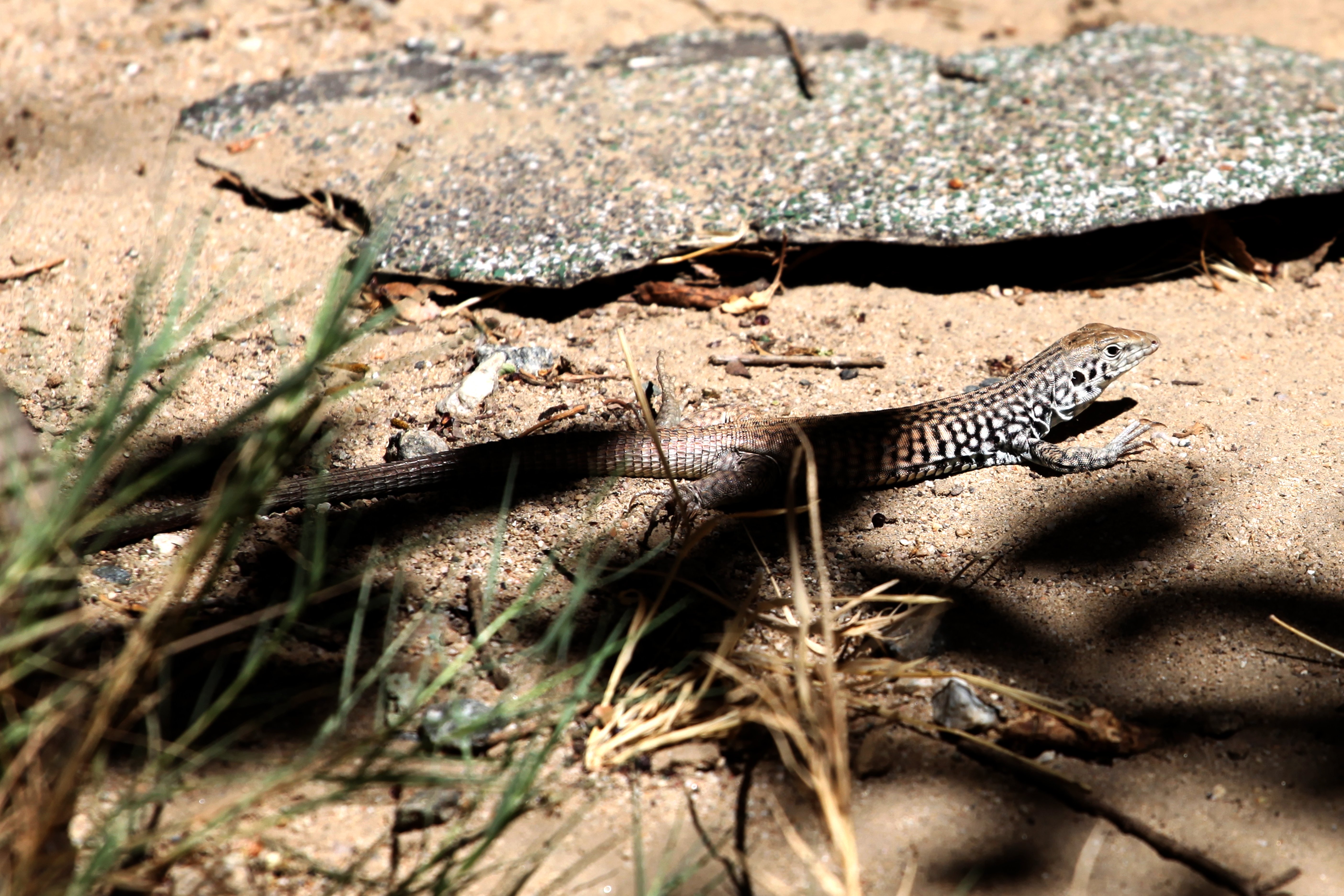 enlarge
He blends well in B & W too and I suppose this is helpful because some animals aren't so good with color.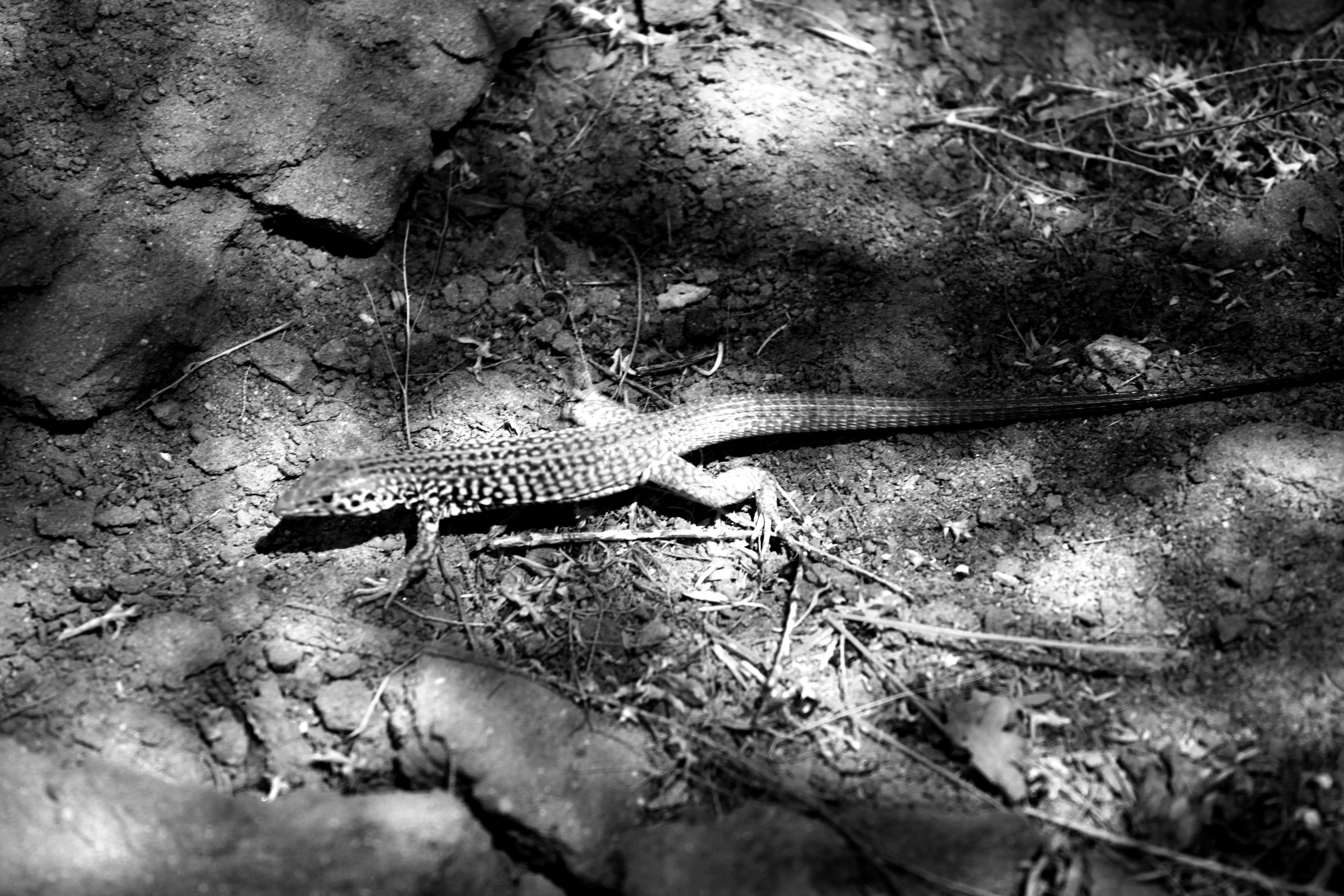 enlarge
I think he might be a leopard lizard...
Can anyone identify the species?
I photographed the lizard with my Canon 5D camera and 70-200 mm lens.
Thank you @juliank for creating @photocontests!
---

Thanks for the art @overkillcoin... minnows, dolphins, whales... I'm down with squid!