ANIMAL | My Cocco
A few days ago, I was able to spend my time enjoying my so-called DAY OFF. Yes, I declared it and I really had a great time. One thing that took most of my time was spent with the newest member of the family, Cocco.😊

He is an adorable two-month-old Shih-Poo which was given to us by our neighbor. With a very bubbly behavior, he always catches the attention of everyone. He loves to play with Max (another Shih-Poo in the house), run after the person who passed by in front of him, bites every piece that comes into his mouth or scratches our ankles, and eating his favorite dog food. When he is exhausted, he will just lay flat on the floor. Whatever you do to wake him, he will not bother to mind you.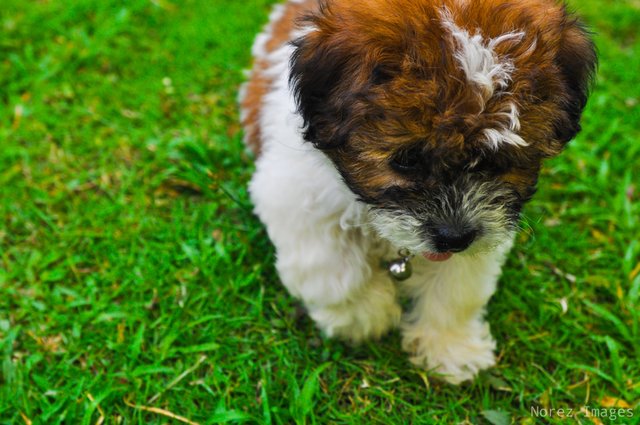 We visited a farm last weekend, a few kilometers away from the town, where Cocco joined us. Since the place had a big lawn, he enjoyed running all throughout the whole afternoon. There was also another dog with us, his name was Max. Cocco was so busy entertaining all the dog lovers on the farm because they couldn't resist the cuteness of him.
He was so lovely and charming. I really enjoyed seeing him, while playing with Max. When Max would eat the big bone that was given to him, Cocco was also busy barking while biting his tail to catch Max's attention. Since he was very small, he would run away when Max turned his face to him. But he would always come back with that silly expression in his face.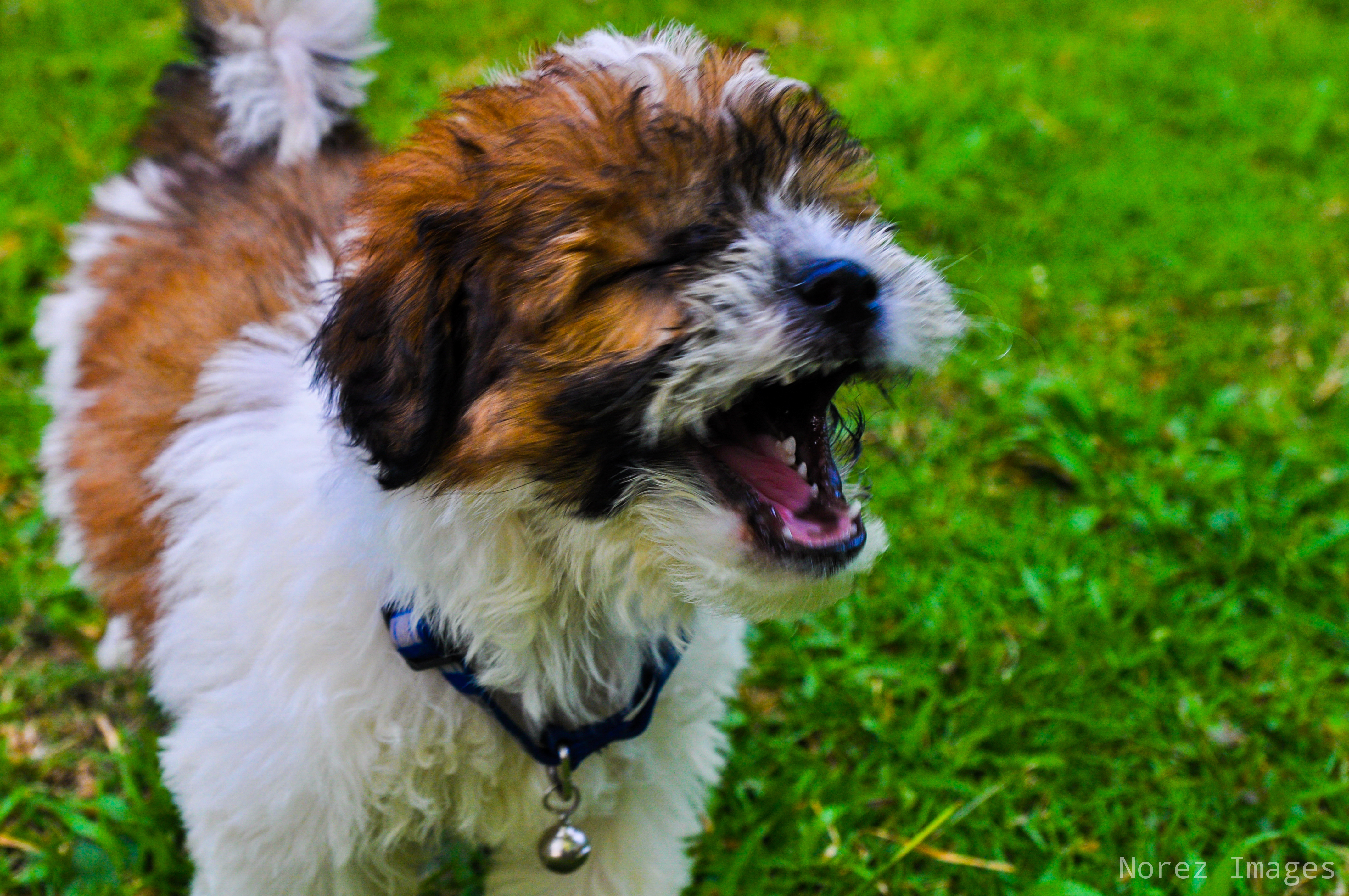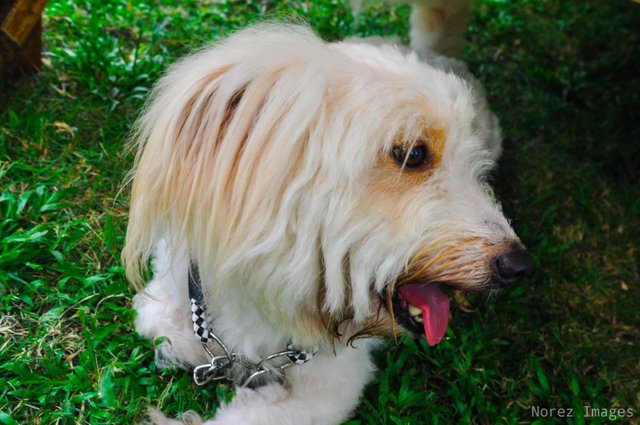 ---
He even enjoyed playing in the swing where he jumps all over again and again.
---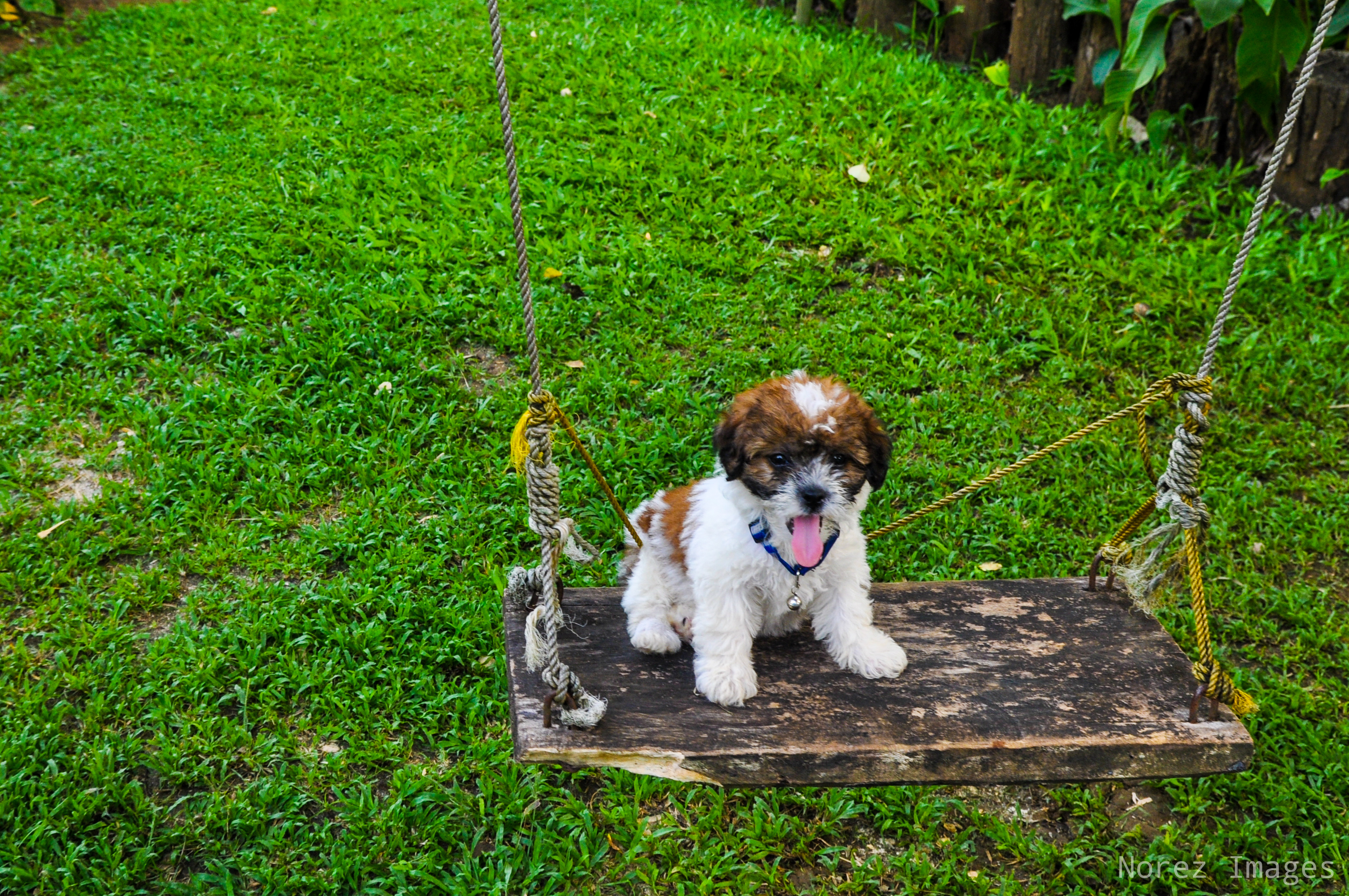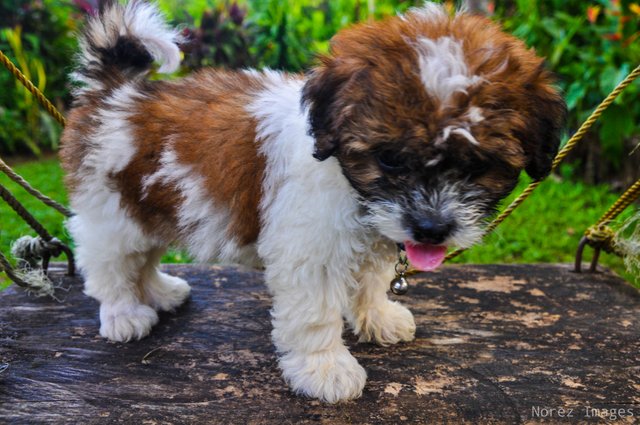 ---
When we went home, Cocco was so tired. He did not even bother the people that kept on tickling his ears because he slept on the entire trip.
---
He always loves to stay in one corner of the bedroom's door and wait for someone to open it so that he can sneak inside. Why? He loves to stay in a cold area to sleep. I bet, he knew that the AC was turned on. But we always teased and disturbed him, so there were times that he went out from the room instead.
---
This is a short video clip of Cocco at granny's house in here. .
Cocco and Barbie
---
I really enjoyed spending my time with our pets when I am home. They are like a family and I just love them so dearly.😊
---
As this quote says:
"Pets are humanizing. They remind us we have an obligation and responsibility to preserve and nurture and care for all life." -James Cromwell-
---
I took these photos with Nikon D500.😊
---
My Daily Images
2018 Norez Images