Banded Mongoose
Cape Vidal is a great place to stop for lunch, after driving up slowly from St Lucia game viewing.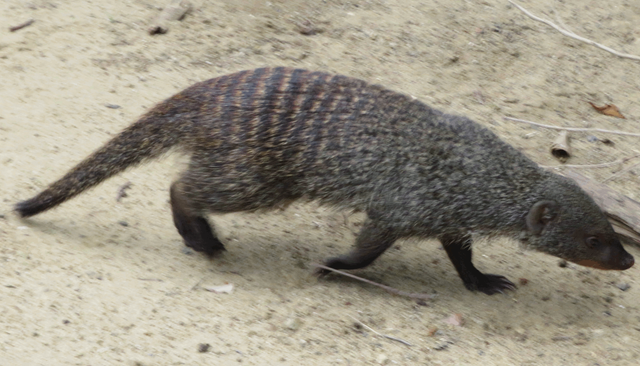 First to arrive (much to our surprise) a banded mongoose, we thought nothing more of it's arrival since we have seen the mongoose running through the bush on previous visits.
Little did we anticipate the whole family would appear, aunties uncles, mom and dad with children scampering all around.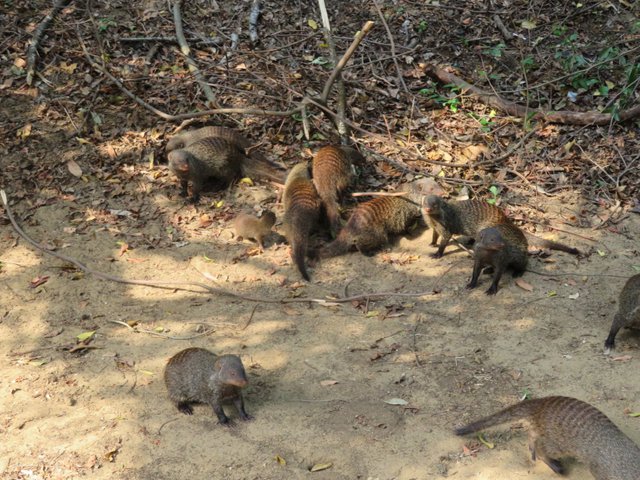 Two edged tale:
The animals are on the move during the day looking for morsels to eat in the bush.
Mongoose have learned to beg from visitors stopping for lunch.
The latter could become a problem, wild life needs to fend for itself. Working in a pack of over 20 these would be well capable taking care of each other.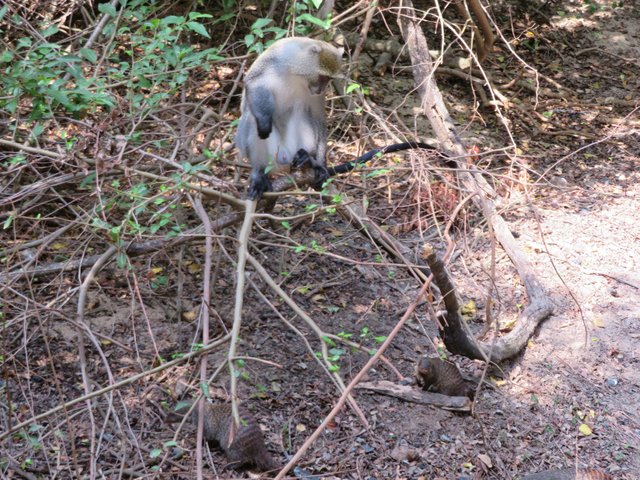 Heavier noises from within the bush, stealthily a Samango Monkey had arrived to see what the fuss is all about. Then there were three, some hidden in the shadows.
This was all happening whilst trying to eat a sandwich, keeping watch that none approach to close.
When the mongoose came within a few feet of us, we clapped our hands loudly to shoo them away, they retreated then held firm at distance of about ten foot.
One Samango monkey tried sneak up to climb into an open vehicle window to see if able to accomplish a 'hit and run'. Next time remember to close everything!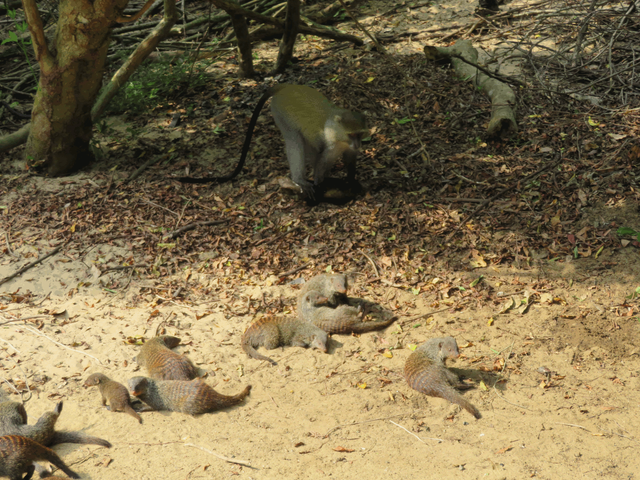 Once everything was finished, realizing their mis-fortune they ambled away to lay in the sun. Aggression levels dropped, some returned to foraging on the ground.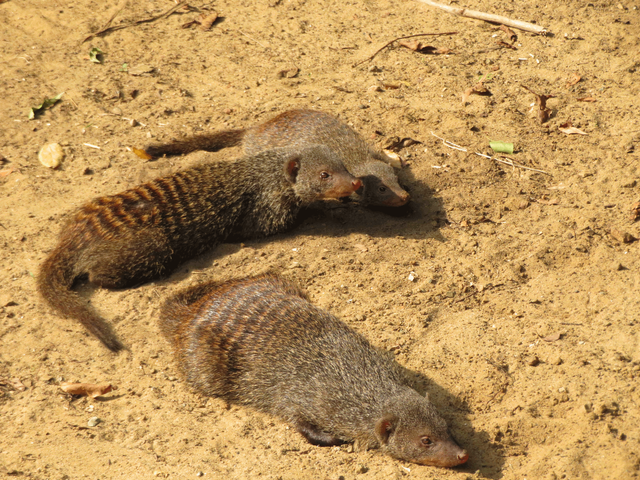 Look at healthy coats glimmering in the light, these mongoose are in excellent condition. Quite content not to run off but to rest for awhile, they flopped to the ground in front of us.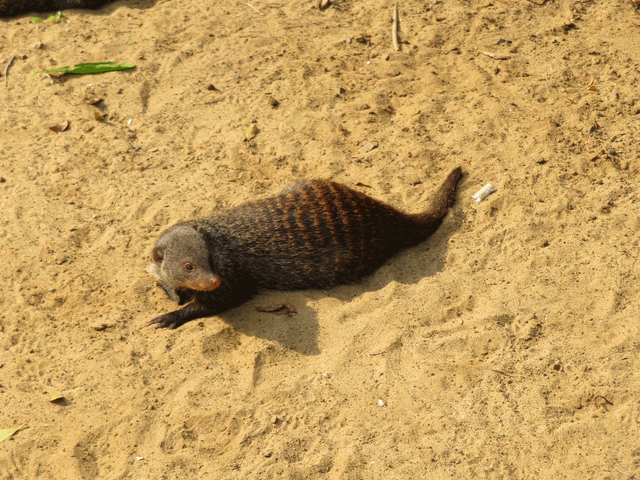 Cheerio little buddy, hope to be back soon!
Anywhere wild animals live, please do not feed them! Photography is all my own - Canon Powershot SX730 HS
Banded mongooses are small carnivores, no more than 12 to 16 inches long and weighing three to five pounds. Similar in look to a weasel or cat, mongooses have brown and gray fur. Unlike other mongoose species, banded mongooses have dark bands across their backs, for which they are named.
Banded Mongoose (Mungos mungo) feed primarily on insects, myriapods, small reptiles, and birds.
---
"Let us remember that animals are not mere resources for human consumption. They are splendid beings in their own right, who have evolved alongside us as co-inheritors of all the beauty and abundance of life on this planet" ― Marc Bekoff"
---
!steemitworldmap 28.1232 lat 32.5564 long Banded Mongoose D3SCR