Animalphotography - Young love
Last year i was able to capture this beautiful shot of two ground squirrels eating a dandelion in the meaddow. I think they are a couple who love each other very much because the look so cute together with the dandelion. Ground squirrels always have such a nice expression on their faces. I really like them very much because they are not shy too when you keep waiting for some time to let them know you are not an enemy.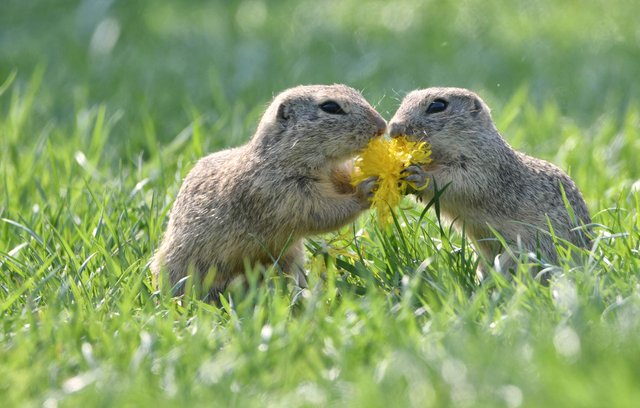 Two ground squirrels in love. Picture: Florian Glechner.
| Camera used | Nikon D500 |
| --- | --- |
| Lens used | Sigma 150-600mm lens |
| Filter used | none |
| Exposure Time | 1/200 Seconds |
| Aperture used | F6.3 |
| Focal Lengh | 600 mm |
| Time | 09:28 am |
| ISO | 100 |