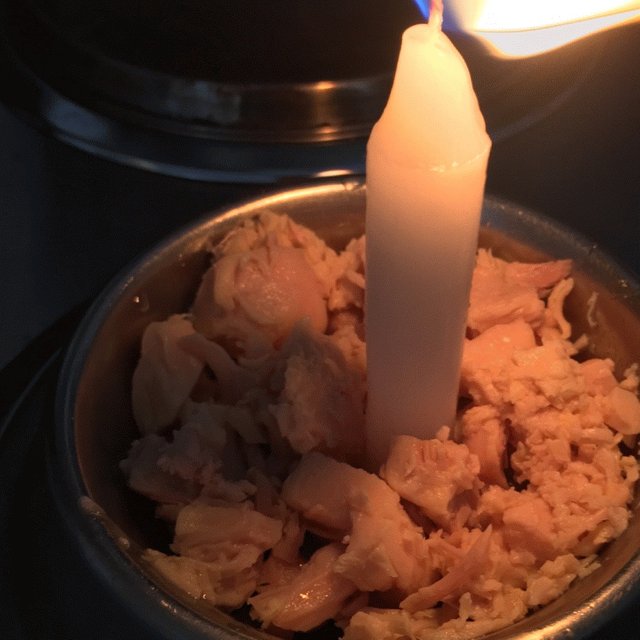 Today was Princess' big day! Yes, her birthday was celebrated today and all those hugs you guys sent were really given to her.
My back was out and Mother's so we did the best that we could for Princess big ol'three! She is three! I still can not believe that adorable rat is getting older. Time sure has passed really fast.
If you observe well, she does not like candles. Actually she seems terrified of it, though she really wants to dig into her food really, really badly. She was actually begging for it (it was chicken and that is her absolute favorite), she even screamed (okay, technically she barked) and even stood on two paws requesting for her dish. Once she received it she was not as happy until the candle was removed. It was quite difficult to get a good picture, but if you look closely at the gif she tore into that food quite quickly. I mean she actually acted as if she had never eaten!
We had wanted to get her a little birthday hat and all but the day before I got a tooth extracted and add the sciatic nerve pains and it is a miracle I am alive! Okay, mild exaggeration, but you can catch my drift can't you?
I think Princess over ate she was not up for playing much at all after all the food and has been kind of sluggish too. That behavior is so not her at all. Hopefully, the big ol'three does not change my mischievous four-legged sister and best friend.
🐸
Posted using Partiko iOS