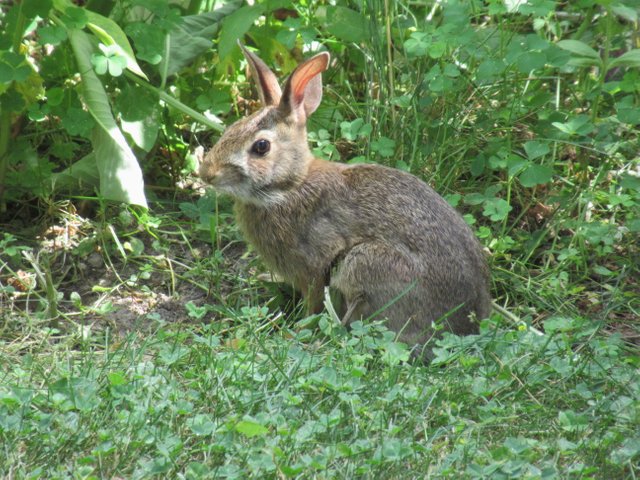 Isn't that cute, a young Cottontail rabbit munching the clover at the front of my milkweed bed. Those are the ones I planted for the Monarch butterflies. Cottontails are described as a medium sized rabbit with medium sized ears, adorable round eyes, and a little white tail.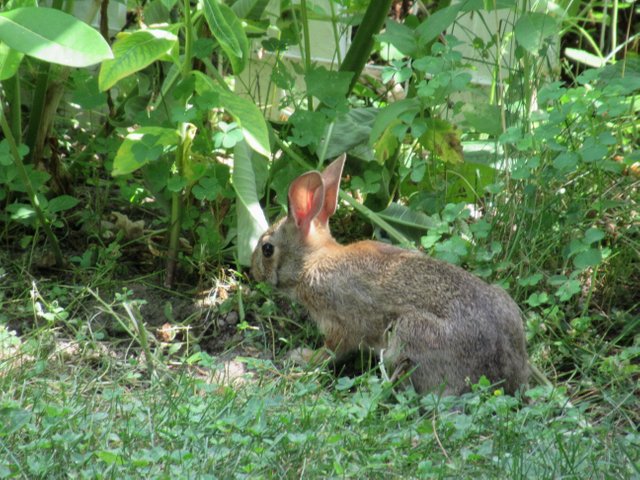 Hey, wait a second... that little
poacher
is eating
my
milkweeds.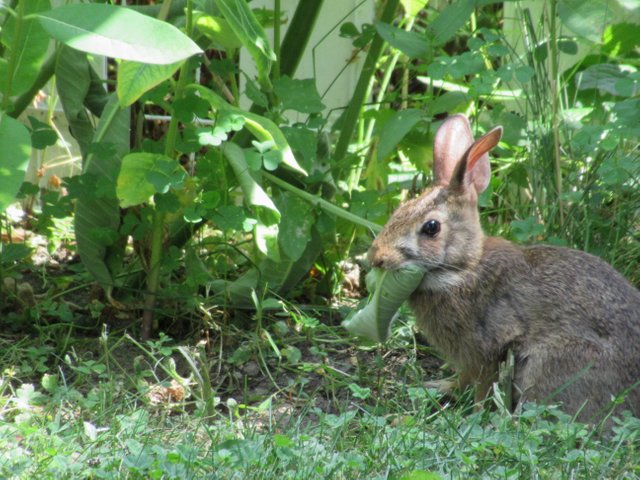 Images
Photos from my Canon SX620 HS. I am loving the super zoom on this camera.


Enjoy!
@kansuze