My goat finally gave birth to a pair of children.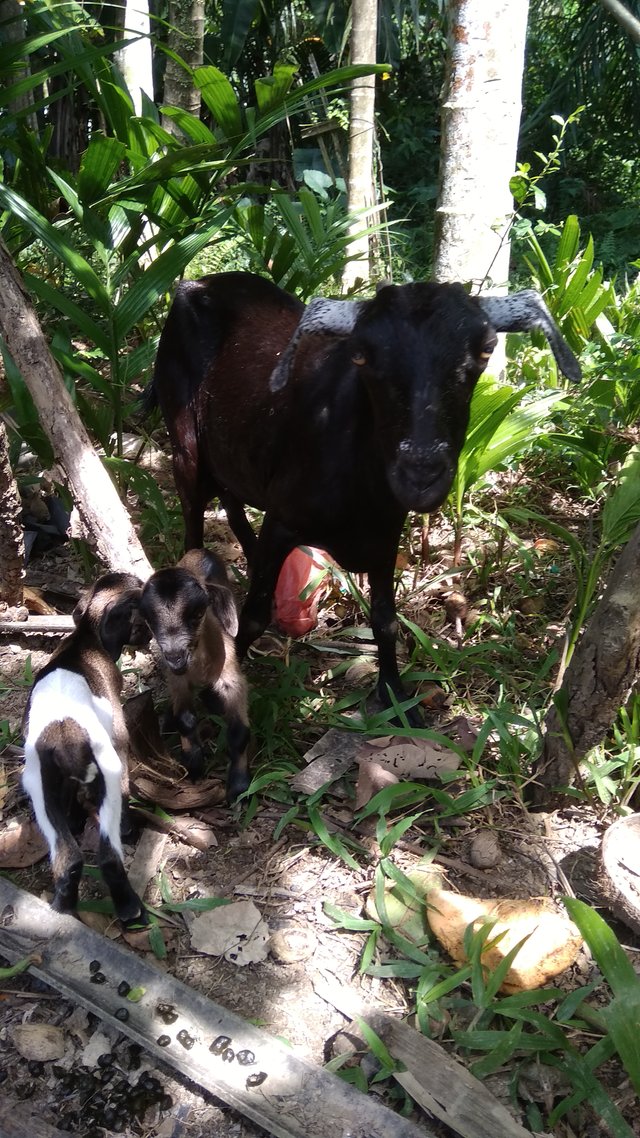 We were very happy because one of the goats I was caring for had given birth to a pair of children of different sexes.
This goat that has black fur has been pregnant several times and this birth is the third birth process for him.
At the first birth he gave birth to a male sex child and the age of his child is now around 2 years, but he was taken a people when he was one year old..
At the second birth, this goat had two child that different sexes, but the two children died shortly after being born because of the lack of milk the mother had.
And, at the third birth, my goat also gave birth to two children of different sexes, hopefully the two children will survive to adulthood and can contribute to economic income for my family.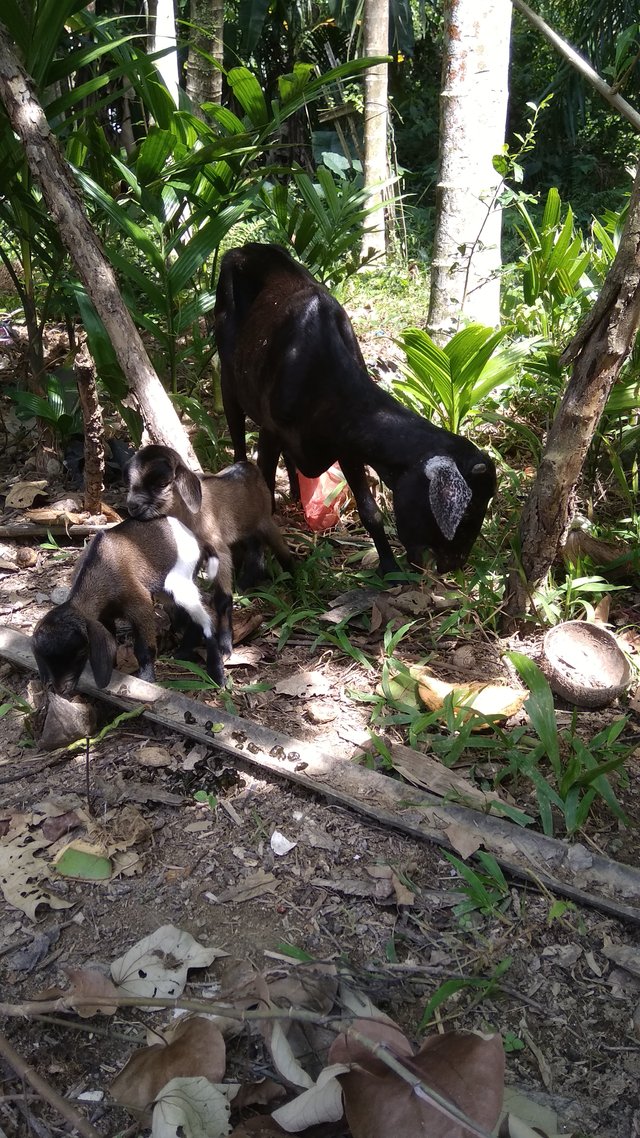 ---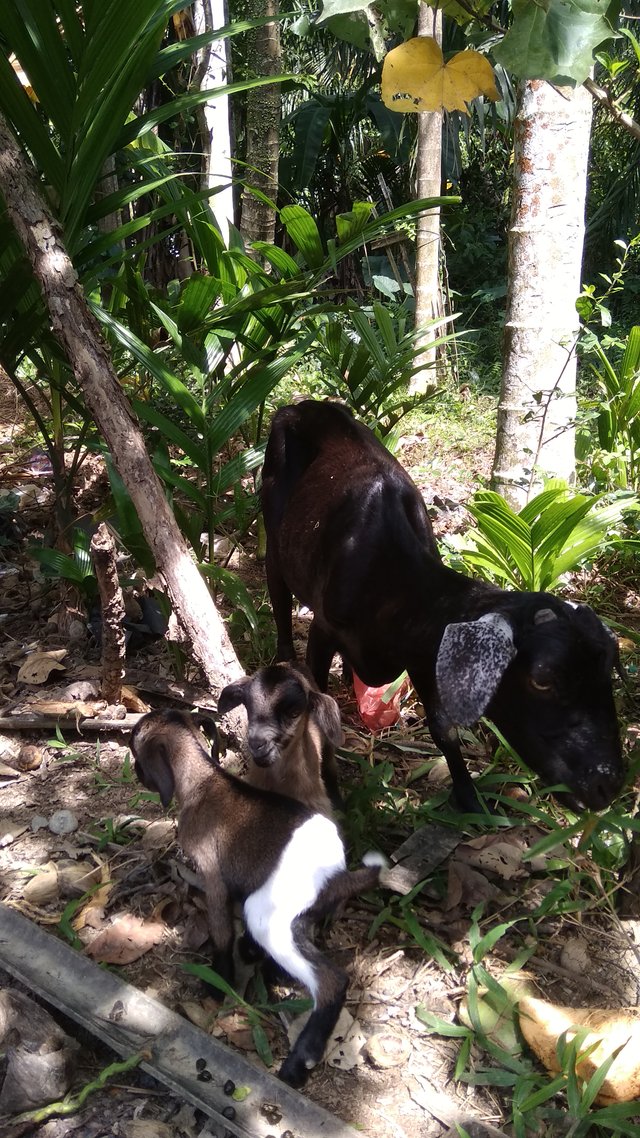 ---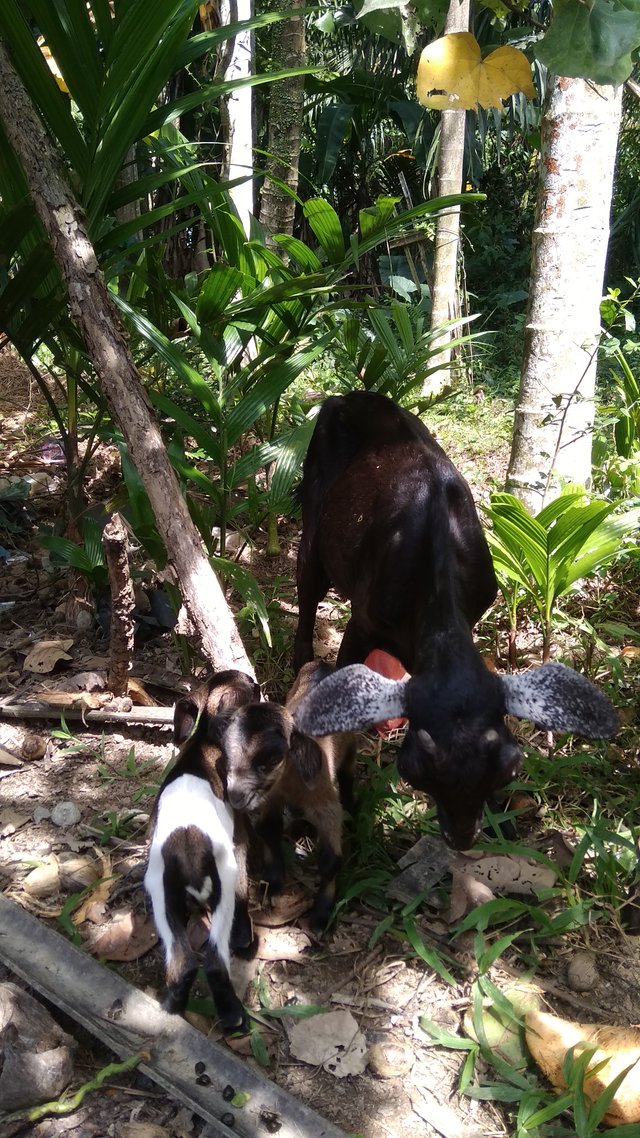 ---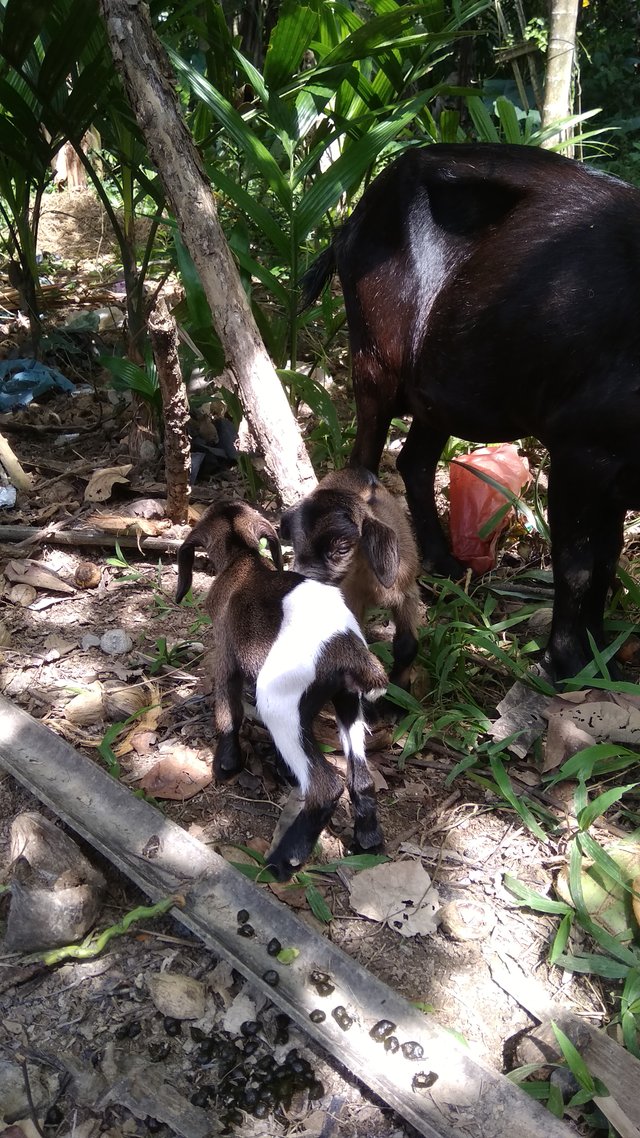 ---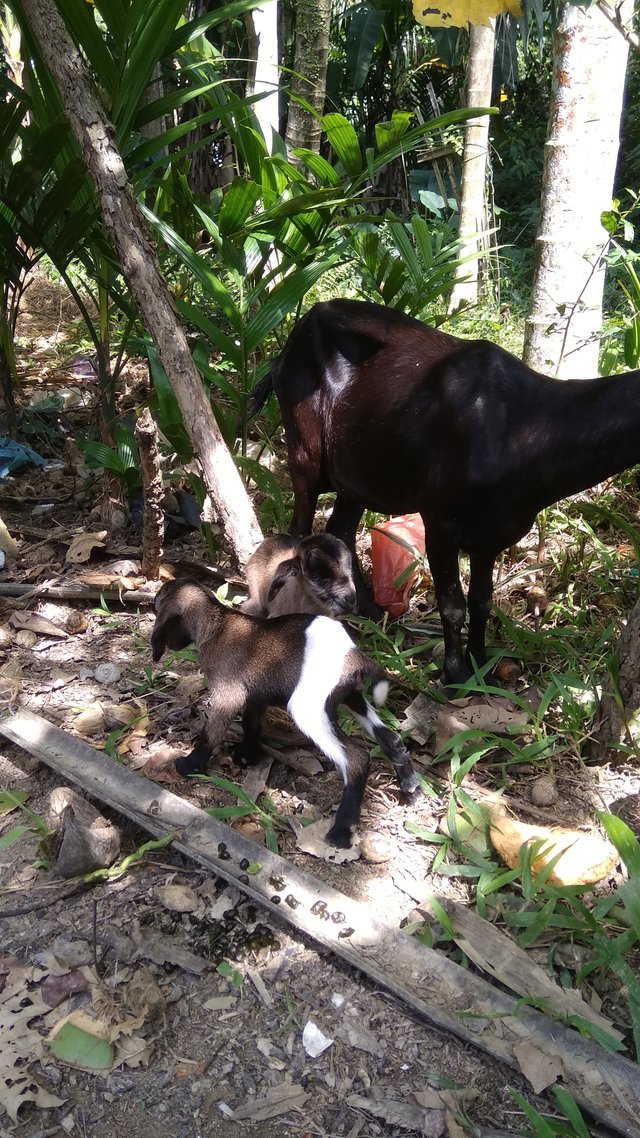 ---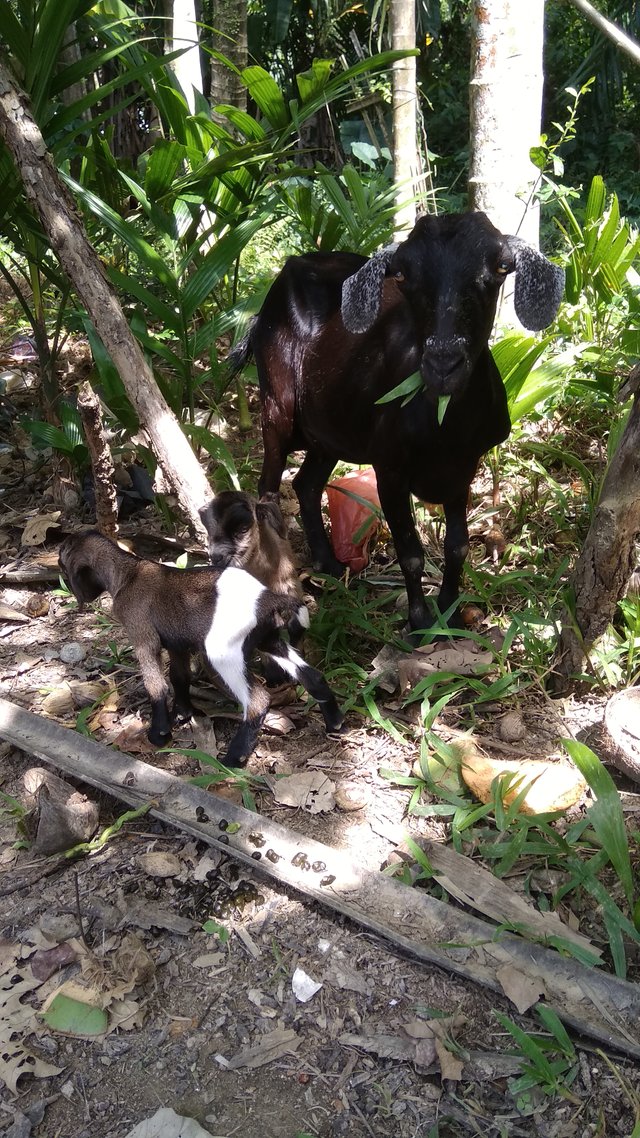 ---
I am very happy because both of them can be healthy and get enough food intake, especially when her mother now has enough milk, different from when she gave birth the second time..
Currently my goat's age has reached more than 1 month and we see them very funny with the behavior they showed when accompanying their mother to eat grass.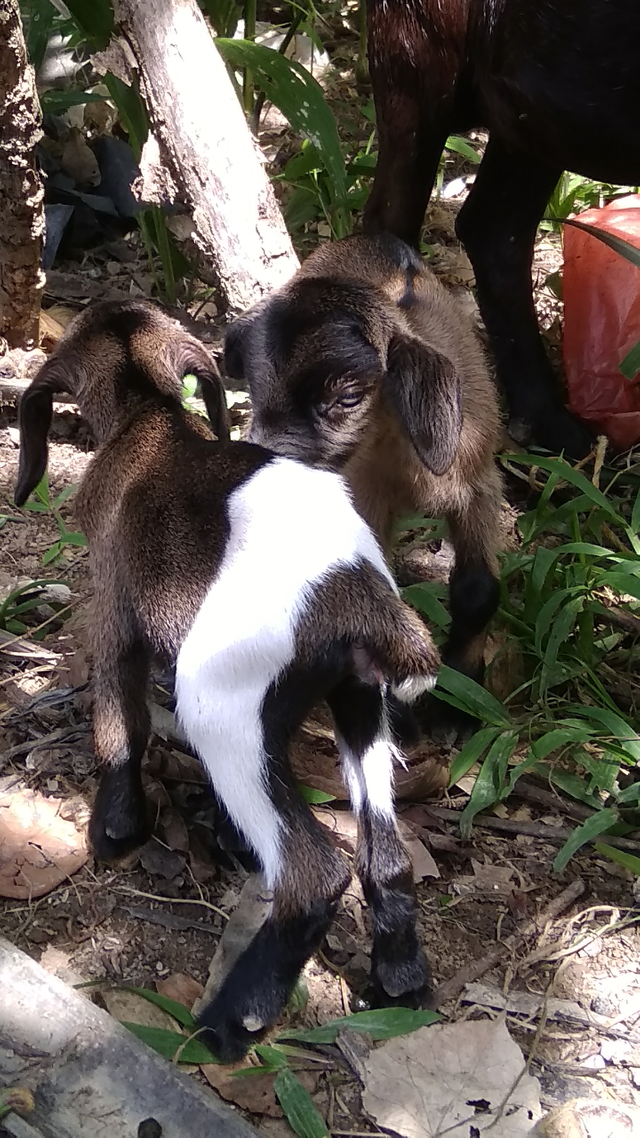 Hopefully they can continue to be healthy and be able to breed more, in the end it will be able to help the economic life of our family.
Thank you..