Then follow my trail on steemauto.com.
I vote mostly posts of less than 1sbd payout.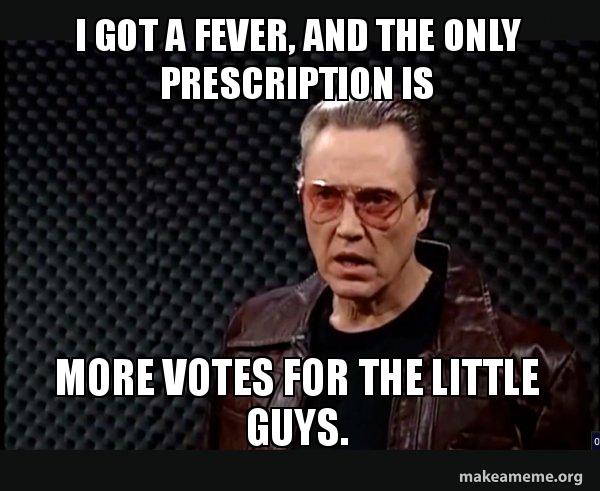 Sometimes I will vote a payout of 2 or 3 sbd if they tickle my fancy.
You will not be curating for maximum roi if you choose to join my trail.
I vote on content, and authors, unlikely to trend or even make it onto the hot feed.
If that suits your tastes, search for me in curation trail on steemauto.com, and follow me. 
Be sure to choose 100% if you want to follow my voting percentage, rarely will any vote be over 25%.
I mostly keep my voting percentage above 70%, but you can set a higher value in settings.
If you want to minimize the vp that you donate to my trail choose a lower percentage to vote that fraction of what I vote.
If you choose 10%, and I vote at 25%, your vote will be made at 2.5%.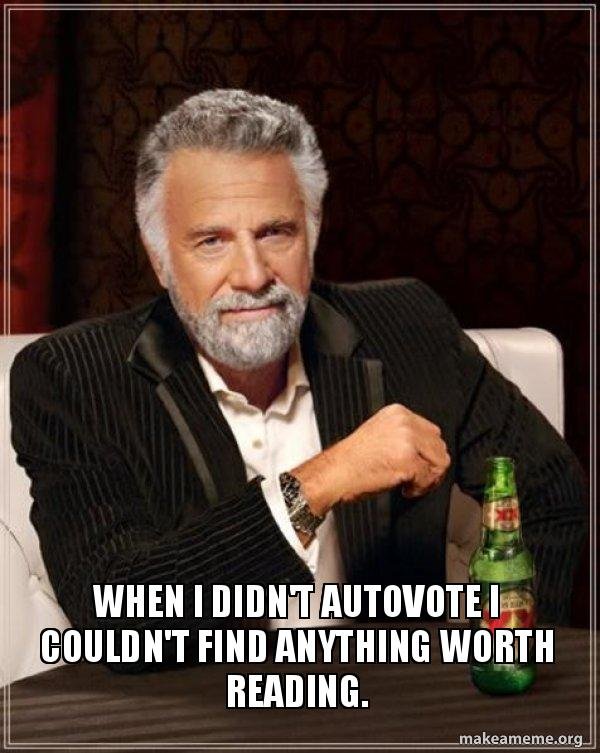 Some of the posts that I vote do go over a few dollars, but those are generally authors that routinely get less than 10sbd per post and I have voted them early.
All autovotes will be made at 15 minutes, only manual votes will be made later.
I generally stop voting folks that get more than a few sbd routinely, or vote at less than 10%.
The exceptions to this are 1% votes on authors that I like to keep an eye on, just to see what they have to say, mostly accounts with a lot of followers.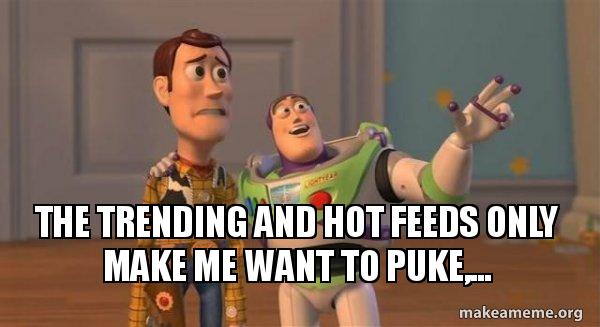 Following my trail lets you keep your curation rewards.
If you really want to help us out, you can delegate sp to @freebornsociety with this link:
https://steemconnect.com/sign/delegateVestingShares?delegator=yournamehere&delegatee=freebornsociety&vesting_shares=100000.000000%20VESTS
This link gives 48sp, if you want to delegate more use a number higher than 100000.
@freebornsociety votes on more high value accounts, but generally at a low weight, and just to keep up on the latest information, mostly alternative news accounts and influential accounts.
Look through https://steemd.com/@freebornsociety if you want to see specifically who we vote and in what proportion.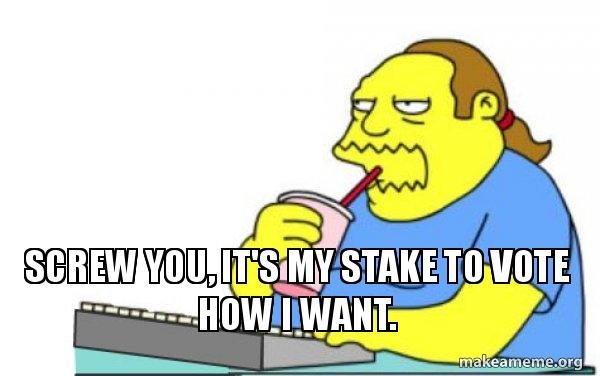 Ganging up for rewards is reward pool rape when done for purposes of voting an exclusive group and/or to increase roi, both of these accounts vote to support the content being posted, and/or the authors, mostly in the third world.
We do not vote an exclusive list, we vote whoever we come across that needs a vote, especially on comments.
We do have a group of authors that get voted routinely, but like I said, when they start getting rewarded regularly in excess of a few sbd per post we take them off the list.
Please do not delegate to the FBA account, the society is run on a different philosophy due to it's outreach in the real world to those that need help.
We got to keep the lights on if we are gonna help folks.
FBA does not need the curation rewards, keep them for yourself.
I, FBA, am also really against ganging up to increase rewards, I make this offer to follow my votes for folks that do not have time to vote fully their own sp, to help the authors that I vote, and as a service for those that want to reach low sp accounts without taking the time needed to find them.
If that is you, feel free to follow me on steemauto.
Have a perfectly peaceful day.
Keep working, stop paying.  No war, but the class war!!