Bringing this series to a close very soon, along with posting the final piece of the "Steem Your Way to Success" panel today... and I've already got 3 new "Kenny's 2 minute Steemit Tips" lined up, just started a huge giveaway to help fund conscious music via Steemit... Oh, and starting Friday morning I'll be going dark for more than 2 weeks to focus on self-work.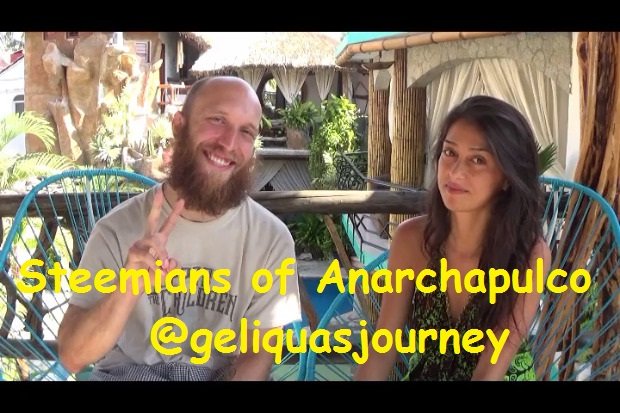 | ▶️ DTube | ▶️ IPFS |
This interview is with @geliquasjourney, a brand-new Steemian, who is here to share with us all sorts of tips & tricks for mindful living, her delicious vegan recipes, beautiful photography, and the tales of her journey through life.
@geliquasjourney is a powerful, magical, hard-working, wildly entertaining woman. Any of you who were at #Anarchapulco will recognize her from Verde Vegan, where she was helping hold things together, as well as likely from the truffles she was selling at the conference.
Because @geliquasjourney (like @sovereignalien, @careywedler, @juxley, @sarahkl, @truniversal, @johnnyhurley, @bruceb, @nitego, @dannyquest, @uoslavery, @elamental, @mwolfe13, and @thepatrick) has not reached 1 MVest yet, I will be converting all of the SBD rewards from this post to STEEM, and powering it up in her account :-)
Steemians of Anarchapulco
| #1 - @flauwy | #2 - @adamkokesh | #3 - @sovereignalien |
| #4 - @catherinebleish | #5 - @dannyshine | #6 - @sashadaygame |
| #7 - @lesliestarrohara | #8 - @erikaharris | #9 - @encryptdcouple |
| #10 - @lukestokes | #11 - @jamesc | #12 - @dbroze |
| #13 - @careywedler | #14 - @juxley | #15 - @maceytomlin |
| #16 - @truniversal | #17 - @terrybrock | #18 - @sarahkl |
| #19 - @sterlinluxan | #20 - @johnnyhurley | #21 - @broncnutz |
| #22 - @bruceb | #23 - @juansgalt | #24 - @nitego |
| #25 - @colinhoward | #26 - @dannyquest | #27 - @lily-da-vine |
| #28 - @uoslavery | #29 - @elamental | #30 - @emancipatedhuman |
| #31 - @mwolfe13 | #32 - @scottiemac | #33 - @tylerdav |
|#34 - @dollarvigilante | #35 - @tecav | #36 - @mikeonfire |
| #37 - @thepatrick | #38 - @geliquasjourney |
---
---