As many of you already know, February brings with it a series of events in Acapulco, Mexico, bringing together anarchists from around the world. This year marks the 5th Anarchapulco, the 2nd Anarchaforko, and the first Anarchawakening... meaning a fun-filled couple of weeks in the "most dangerous city in the world" (it's not really)
I was blessed enough to attend the first Anarchapulco in 2015, and have since been back every winter, becoming more immersed in the community and more involved in the events there. Last year was the first @Anarchaforko, an open-source, DIY anarchist conference started by @lily-da-vine.
Going into the fork last year, a lot of people were pretty confused about what it would look like. Since there are very few free-form events like this (namely The Rainbow Gathering & The Jackalope Freedom Festival), most had no idea what to expect from an event without a speaker list or a production team. The great thing about events like this is seeing people step into their own power and lead a workshop, start a group conversation, tell a story, etc.
---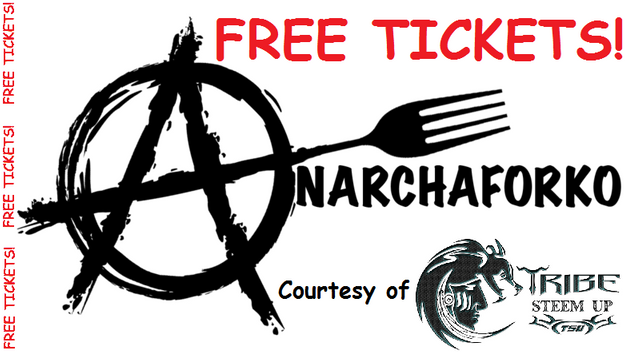 ---
Want to win a ticket?
Lily has offered @TribeSteemUp two tickets to the event to give away, and this is your opportunity to win one of them!
Give me your 5 minute/1000 word elevator pitch for the anarchist, cooperative, post-paradigm-shift world
I'm not looking for descriptions of how to get there or a breakdown of what the issues are right now, I want to hear your vision for the world of the future! What's it feel like, how do people live, what are the major institutions, how is communication accomplished, etc. I wrote a post with a bunch of questions to help with a visualizing practice just like this, feel free to take a look.
You can enter with a video or a written post (or some other format if you've got something in mind). The timing/length is also not a firm limit, just be mindful that the judges will have to go through all the content. I'm putting together a judges' panel right now, starting with myself & @ELAmental. My plan is to collect all the entries, and have all the judges pick their top 4-5 (depending on how many entries there are), and we'll calculate the winners based on those rankings.
Just be sure to tag your post with both #anarchaforko & #tribesteemup, and leave a link in the comments down below!
---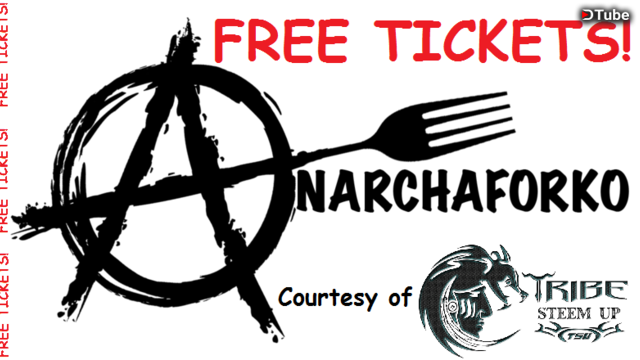 | ▶️ DTube | ▶️ IPFS |
---
What is Anarchaforko?
Here on STEEM, you can find updates at @anarchaforko, and from @lily-da-vine. You can also go to the main site, which has a variety of pages full of helpful information. Because the very nature of the fork is so different from most any other conference you've heard of, there is no speaker list, the schedule is made by all of us, and the answer to any question about "What happens there?" is generally something like "What are you bringing to share?"
One of the great ideas that has been implemented for the Fork is a 50% affiliate program.. What that means is that as soon as you buy your ticket, you'll get your own affiliate link, and will earn 50% of the ticket price of anyone who purchases through it. The marketing for this event is fully organic, and if you wanted to really get out there & push it, you could theoretically pay for your whole Acapulco trip this way.
Everyone who gets a ticket can add things to the calendar, and has their own referral code. If you'd like to buy a ticket, you can can also use the promo code "kennyskitchen" to get 15% off your purchase.
The three pages that will most help you understand and get plugged in are:
Resources (tons of links, mostly coverage of 2018)
---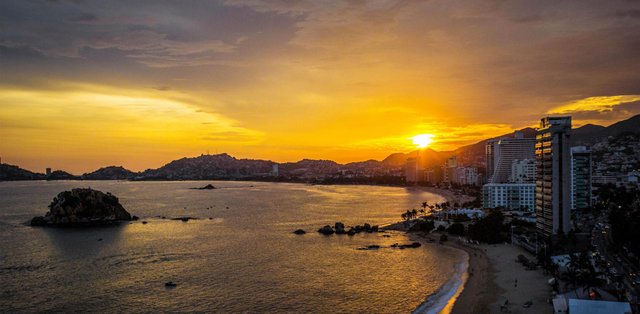 ---
My experiences in Acapulco so far
Since 2016, I've been documenting most of my life on STEEM, including my involvement with both of these events... here's a bunch of reading & videos if you'd like to dive deeper:
---
---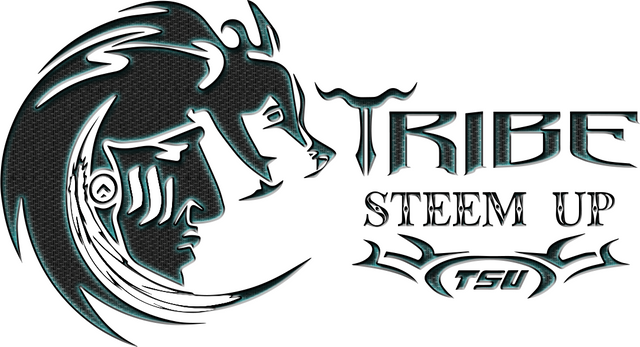 ---
---
If you enjoyed this, you may enjoy some of these highlights of my blog:
"Greatest Hits/Table of Contents" of my first 2 years on Steemit
You've Created Your Steemit Account and You're Ready to Get Started... What Now? [New Steemians Start-Up Guide]
The 8 Pillars of @TribeSteemUp: Clarification, Refinement, and Re-Casting the Spell
The Status, Vision, and Needs of Real Life: The Role-Playing Game
---
---