AMEPAY: AN INNOVATION FOR MAKING SIMPLE AND EFFECTIVE PAYMENT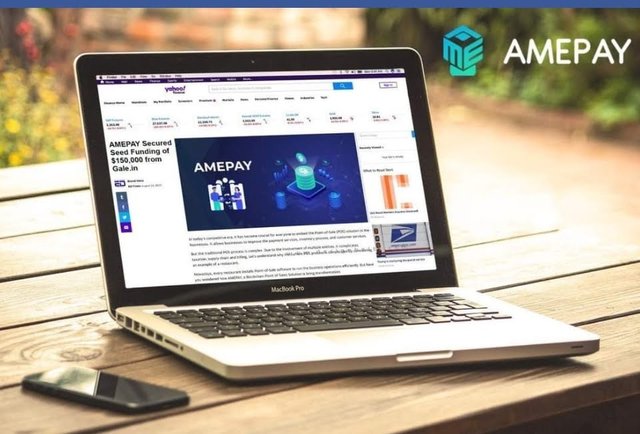 Credit
INTRODUCTION
In the digital community where cryptocurrencies find their relevance, there are so many coins available and some other new ones being constantly produced to satisfy the demand and growth of the blockchain. However, it is not just to have so much of them but to be able to use them and make them serve the function of money as intended. As best as so many platforms and companies in the digital community have tried to make this happen, they have always meet disappointment because the prices of the coins are volatile and this keeps on affecting their acceptance in the financial market as great substitute of payment. To solve this problu completely, Amepay was created.
WHAT IS AMEPAY?
This project is one of the simplest project we have on the blockchain community, yet it is able to solve the most challenging problem. It is a very elegant payment solution that carries everyone along and also, it is so secure. If you are looking for a project to trust, this is definitely one. Users can conveniently relate with the solution to payment as provided by Amepay. Interestingly, this platform has a token called the AME token which happens to be the main token for transactions in the ecosystem. This platform plans to commence its ICO sale on the 31st of October and is Willing to give up about 50% of the token as bonus to encourage the investors and users. You can as well just hurry and get into its train. Right about now the token is being sold at the rate of $0.02 and the private sale event is live with bonus distribution by phases in different segments of the month of October.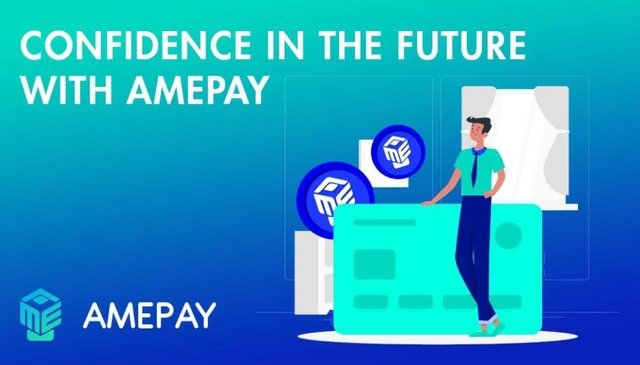 Credit
THE FEATURES OF AMEPAY
This platform plans to raise funds for it to get listed in top exchanges. This is very important to help the token and the users too. It also plans to keep upgrading the system and the solutions provided by making sure the wallet is constantly upgraded and the all other technological expenses are settled. This are part of the business update that AMEPAY'S team have in progress to ensure that the funds needed are raised by meeting with the Venture Capitalist and Hands to make sure the business operations in different countries commence as it also plan to be listed in top exchanges.
The live demo of this project has been displayed on its website where the video is posted to show users how it works so they can get familiar and understand better. This is however a great opportunity for both the sellers and buyers to make use of cryptocurrencies and be guided by Amepay.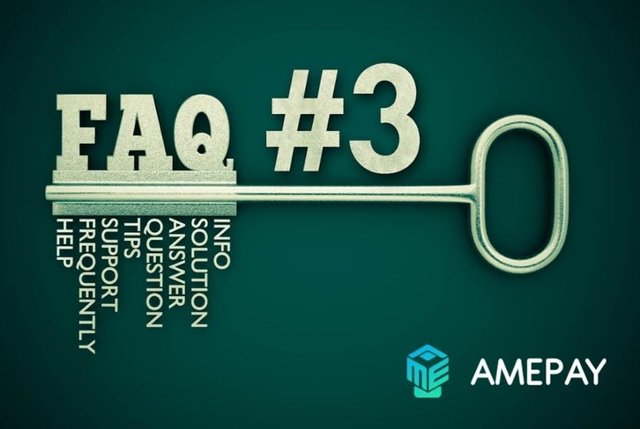 Credit
This platform is quick in its operations, can be trusted and provides incentives for the users as they make transactions. Through its loyalty program, it is able to reward them.
CONCLUSION
All enterprises in this platform can globalize their ventures and have global relevance at once through this platform. Coupled with the fact that it is very fast in executing all of its operations, sincerely, there is no downside to its operations.
USEFUL LINKS
Website: https://amepay.io
Whitepaper: https://amepay.io/static/theme-assets/whitepaper/amepay-whitepaper.pdf
Telegram: https://t.me/amepay
Twitter: https://twitter.com/ame_pay
Facebook: https://web.facebook.com/Amepay-114622167001761/
LinkedIn: https://www.linkedin.com/company/amepay/
AUTHOR - Darlingtonchuka