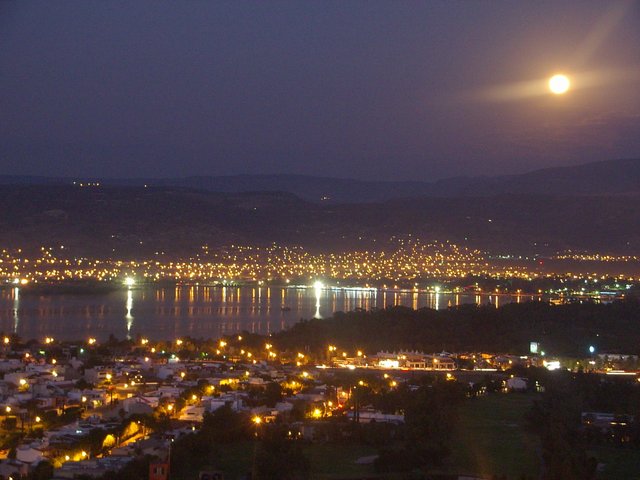 Germanpm [CC0], from Wikimedia Commons
The reason why people love to visit or are curious to visit the park is that they want to sightsee the 337 hectares of the park's natural land. Out of this coverage of land, 85% of the land is dedicated to the building of the dam so that the animal and plant life that thrives in this area can get full nourishment. Moreover, the visitors while relaxing under the serene ambiance of the natural life of the park will also get the chance to speculate the different species of birds and the migrating ones such as pelicans, Canadian ducks, storks, and seagulls.
Moreover, the presence of natural land is an ideal and a plus point for the park as it fosters a lot of recreational activities for approximately one million people in the world. In other words, this park is perfect for those people who harbor an interest in outdoor activities. Around the water body of the park, there are twin tracks each 7 km wide so that the runners and the cyclists can admire the marvelous landscapes and the natural beauty that the park provides.
Furthermore, throughout the year, the visitors can make use of various amenities of the park according to their preferences and need. They include restroom, camping zones, washrooms, medical healthcare centers, restaurants, and other facilities. In addition, this park has also been a hub of the organization of the Hot Air Balloon Festival and different athletic races and cultural events.
Thus, Leon Metropolitan Park is a must to visit attraction in the city as it offers the visitors ample activities. The park offers an adventure boating ride to experience the presence of 300 years old ruins after the flooding of the dam, a train ride, marveling in the water sports, enjoying family picnics and taking a stroll or an experienced hike within the park's natural forests. Also, in order to enlighten their minds with education regarding the importance of civil rights, duties, responsibilities and accountabilities, the visitors can make a must visit the city's miniature look-alike, "Ciudad Infantil".
ambulorbis is a team of writers who want to walk the world and experience everything this amazing blue marble has to offer. If you'd like to support our efforts leave an upvote! Keep calm and steem on.
Today's author is Julianne.
All media are open source.
---