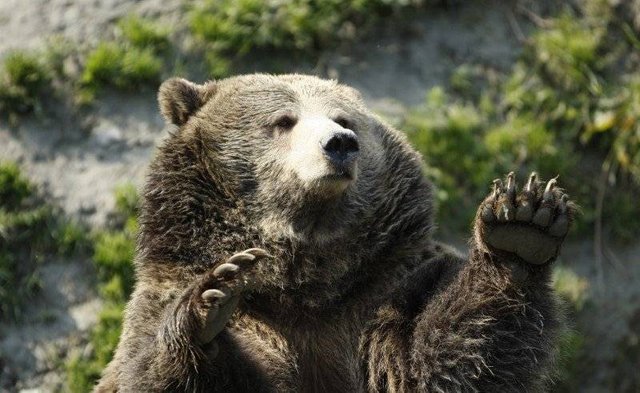 The pain for altcoin investors is largely over, at least according to Tom Lee.
Tom Lee of Fundstrat Global Advisors put out a report this morning saying that according to past trends, much of the declines in the altcoin markets are largely behind us.
What makes him think this?
According to Fundstrat's research, altcoin bearish periods last roughly the same length of time as their bullish periods.
What does this data mean exactly?
Well, In the 3 previous bear markets for altcoins, they lasted roughly the same amount of time as their preceding bull markets.
This most recent bearish period, which saw altcoin prices drop by roughly 75%, has now gone on for 64 days, while the bullish period prior lasted 62 days.
That would indicate that we are getting near a point of this bearish phase finally running out of "steem". (see what I did there?)
According to Fundstrat, this data would indicate that "the likelihood the current drop has ended is high."
(Source: https://www.bloomberg.com/news/articles/2018-03-20/bitcoin-bull-tom-lee-says-alt-coin-bear-market-is-largely-over)
There is a caveat to all of this...
One would assume that since the selling is over, it's time for prices to go back up, right?
Not so fast.
Fundstrat's research also shows that once a bearish period ends, there is sort of a "purgatory period", where prices stop doing down, but they don't really go up either.
It's basically a consolidation period.
Based on past trends, this consolidation period lasts anywhere from 70 to 231 days.
A big range I know.
Fundstrat suggests that this current period we now find ourselves in will likely last for roughly 150-175 days.
Which would mean a bull market for altcoins wouldn't really start again with any kind of momentum until roughly the August/September time-frame.
The reason Fundstrat suggests that this period will fall in the latter area of that range is due to the current regulatory uncertainty that is hanging over the altcoin market.
In their mind, we should have a mot more clarity on the regulatory environment by August/September, which would coincide nicely with the latter part of the normal consolidation period for altcoins.
Possible Seasonality at play?
Interestingly enough, Steem and the entire altcoin markets saw a big boost in the late Spring and early Summer of 2017.
They made their lows in the middle of March and saw big gains in May and June.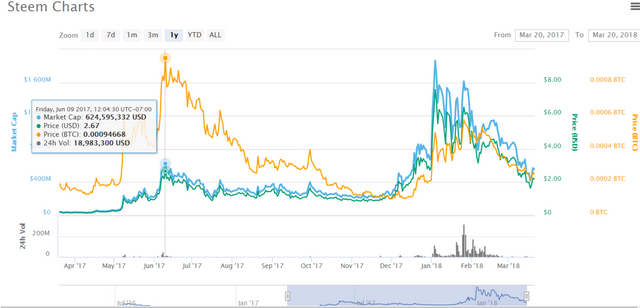 (Source: https://coinmarketcap.com/currencies/steem/)
Will history repeat itself this year or will prices stay mostly subdued till August/September like Fundstrat suggests?
Either way I would expect prices to be much higher than current levels at some point this year.
Stay informed my friends.
Image Source:
http://cryptowirelive.com/altcoin-news/get-ready-for-the-end-of-the-alt-coin-bear-market-in-cryptocurrency/
Follow me: @jrcornel