Rank: 207
Market Cap: $31,195.641 USD
Volume (24h): $31,123,171 USD
Price: $0.006 USD (0.25% on the Downside)
Total Supply: 10,000,000 OCN
If you have extra money or assets that you are heartily willing to donate to a good cause, then this project is for you. Believe me this is a project that I believe will have great potential in the next couple of years based off of their ideas and values.
The Foundation's mission is to build the next-generation decentralized sharing economy & Peer to Peer Ecosystem.
ODYSSEY aims to reduce overall operating cost, increase marketplace efficiency and boost ROI of product & service providers in the Global sharing economy & peer to peer ecosystem. Using blockchain smart contract as well as AI and Big Data, ODYSSEY will revolutionize the ecosystem. Odyssey is based off of Homer's epic poem "The Odyssey", the main character is named Odysseus he is rescued by the Greek gods from his imprisonment. Embarks on a treacherous journey to return back home. During the journey, he faces many obstacles that challenge his faith and loyalty. "The Odyssey" explores several virtues and moral values that eventually lead to Odysseus's successful return: Loyalty, Self-Control, Perseverance and Compassion.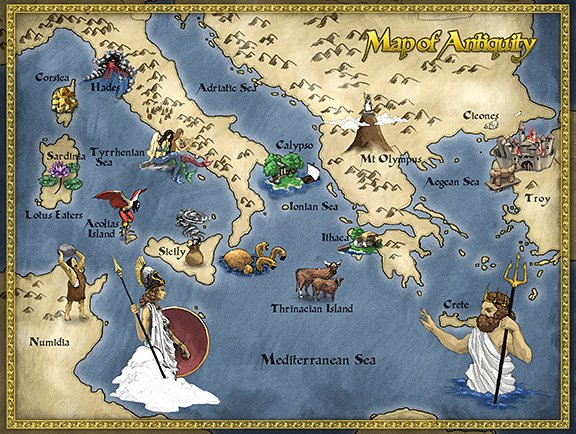 The team behind the project truly believes in this values and understands that the journey that they will be facing to bring larger adoption and popularity to thier project will be tough and difficult. However, they know they will not give up! Users who use their platform are promised a decentralized software and minimal operating cost to participate in it. The platform is also open source and is scalable, as well as autonomous, monetized and incentivized. Their peer-to-peer community will also have these features and will allow users better distribution and matching to content compared to other financial systems. Odyssey's main mission is to build a community where those wealthy or rich individuals can lend a hand to other not so fortunate community members by donating their assets or "sharing" them. This will benefit the community by increasing revenue and stability.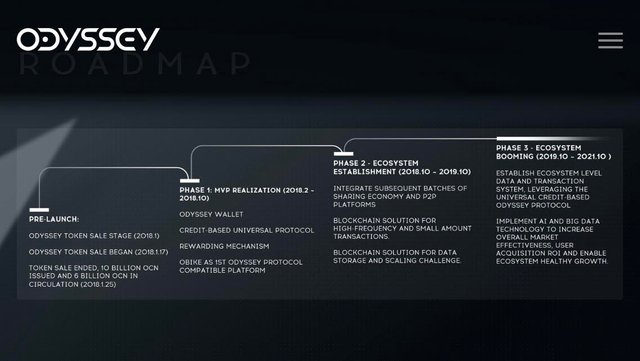 The team also does acknowledge a few problems with the fundamentals and philosophy of this type of economic system.
"Let's look at the economic effects of the sharing economy.
Although the sharing economy is generating an overall increase in income and
producer/consumer welfare, the distribution of benefits is likely to be uneven.
There are several reasons for this:
Firstly, current Sharing economy platforms are two-sided systems characterised by
strong network externalities, creating the tendency towards natural monopoly and
allowing for high-margins to be earned by the platform itself. This raises the
operating cost borne by sharing asset providers.

Second, along the supply side of the sharing economy, those who profit the most
are owners of valuable assets. Given that everyone can easily turn their asset into
shared capital assets, ownership of valuable goods are typically concentrated in a
small group of well-off people. In conclusion, not everyone can afford the
ownership of valuable assets.

Third, along the demand side of the sharing economy, everyone can contribute to
the "sharing" participation, the rating system of the sharing economy and the
sharing community, however, there is no effective incentive mechanism to
encourage users to participate, well behave or contribute to the ecosystem's selfregulation." (Odyssey)
They plan on counter attacking these problems associated with this type of economic foundation by adding certain features:
Where everything can be shared, and everything can be connected. Essentially Sharing is the new ownership.
Where everyone will have the full ownership of the data they possess and create. Data will also be freely owned, and will not be used to exchange for the right to participate in the sharing economy system.
The freedom to share, and EVERYONE is free to share.
Everyone who contributes to the ODYSSEY sharing economy will also receive proportional incentives for their contribution, according to the ODYSSEY incentive mechanism.
With the incentive program, credit will be awarded to those who deserve it. This helps avoid monopolies.
The programs will also be autonomos.
Odyssey's incentive program will reward developers, donors, and contributors to the system with awards. These incentives will be in the form of Ocoins, the system's internal token. Mining will also be an option for those tech savvy investors as well. This will be open to the public when Odyssey releases its Public Chain.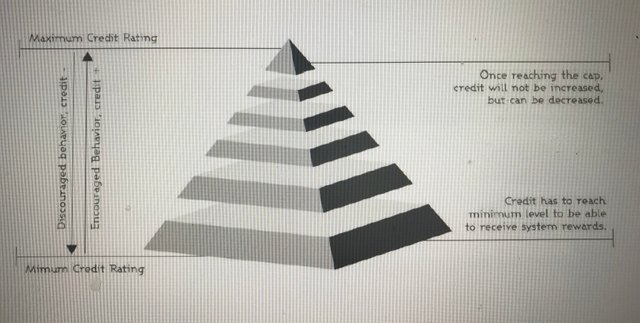 The Incentive program description states as follows:
5.3 ODYSSEY SYSTEM INCENTIVE STIMULATION PROTOCOL
ODYSSEY smart contract is designed to include an effective economy stimulation
mechanism to encourage everyone to contribute to the ecosystem.
All incentives awarded will be directly related to the Credit of their recipient, in
order to encourage and regulate all users to provide good quality services, provide
objective reviews, to ultimately enable the ecosystem to be autonomous.
ODYSSEY Credit protocol will set a minimum Credit value and a maximum Credit
cap. Users will need to reach minimum Credit value in order to be able to receive
incentives, and Credit value will be capped at maximum Credit cap.
In ODYSSEY, the principle is that all forms of contribution from anyone should be
incentivised and have a clear incentive mechanism. This is essential to continuous
improvement of the ecosystem towards higher and higher levels of functionality.
CREDIT RATING
In the ODYSSEY Ecosystem, all profit generated from each service rendered will
go directly to the service providers. Additional system incentives will also be
dynamically related to the service providers' real time Credit rating, as well as the
entire ecosystem's service provider density and transaction volume. There will be
more incentives received as per better rating, more incentives received for
services successfully rendered during periods of low supply and low transaction
Volume.

SYSTEM INCENTIVES FOR EARLY USERS
To promote circulation of services within ODYSSEY, early users in the ODYSSEY
Ecosystem will enjoy higher system incentives from the incentive pool. As the
ecosystem scales, this bonus in system incentives will reduce, and eventually
decay to 0. When the ecosystem is fully established, supply and demand will be
entirely generated and incentivised from within, without relying on any Early
contributor system incentives.

SYSTEM INCENTIVES FOR QUALITY SERVICE PROVIDERS
Good services should be incentivised, the more a service is purchased, used,
recognised, or recommended, the more incentives it will receive.

SYSTEM INCENTIVES FOR GOOD SERVICE CONSUMERS
Good quality consumers should be incentivised. Service consumers with frequent
usage of services, larger transaction amounts and better community contribution
will be given more incentives for consuming services on ODYSSEY.

SYSTEM INCENTIVES FOR ACTIVE SERVICE REVIEWERS
Reviews in the ODYSSEY Ecosystem are always highly valued. Good quality
reviews are critical in regulating the healthy growth of the ecosystem, they
encourage the service providers to improve the quality of service rendered, and
help to promote better quality services throughout the entire ecosystem.
The reviews are intended to be peer regulated, and will be linked to the service
reviewer's Credit. If the service reviewer's review has more support from other
reviewers than disagreement, the reviewer will be given system incentives and
positive Credit.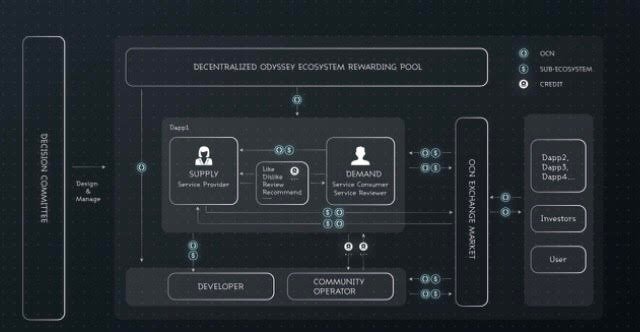 The only downside to this project is their is no liquidity. Once you buy the internal token, OCOIN, it is not refundable. The only good thing to this is you will have a permanent footprint in the project and all those you helped. Investing early on will also be rewarding in the long run through the incentive program. When the blockchain is online, OCOIN is designed to be used as virtual crypto "fuel" for using certain designed functions on ODYSSEY. It is not an entitlement to any sort of benefits.
TOKEN SPECS
● Total OCOIN tokens: 10 billion
● OCOIN token is ERC20
● Participant's wallets must be ETH ERC20 compatible
● Token Sale accepts: ETH
ODYSSEY Tech Team
Ranran Liu
Former senior engineer in Tencent; Technology director in SND (shanda). Has rich
experiences in blockchain Technology, advertising algorithm, big data, system
architecture and technology management.
Minxu Liu
Former data & algorithm expert in Alibaba; Key developer to design taobao's data
platform and recommendation engine.
Xianlong Shao
Former Senior Engineer in PingAn; Familiar with large-scale advertising business
logic, involved in the development of the core module.
Gaven Zhou
Graduated from Shanghai Tongji University, Computer Science and Technology
Faculty in 2009. Worked as Key Technical Support and Program Lead Positions in
many well-known companies including Tencent, Sony, Sohu ChangYou , Mokylin
Email: mailto:odysseyofficial@ocoins.cc
Twitter: https://twitter.com/OdysseyOCN
Telegram: https://t.me/OdysseyOfficial
GitHub: https://github.com/OdysseyOCN
Medium: https://medium.com/@OdysseyProtocol
Youtube: https://www.youtube.com/channel/UC9mCpaOU-4ZkvDPoDXpLx7g
Reddit: https://www.reddit.com/r/OdysseyOCNOfficial
MainPage: http://www.ocoins.cc/