Greetings opener
---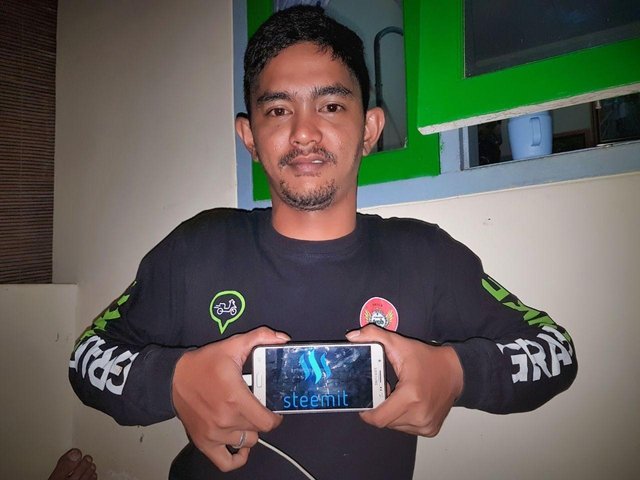 ---
Introduce my name Redha Pahlevi.SH, Usually called Redha or Abenk, I was born in the middle of Lhokseumawe town in the village of Simpang Empang of Kuta trieng village.
I am very happy with the city of my birth that was not filled with the building. Unlike today almost every intersection and alley is full of buildings Now I have settled in West Java precisely in the city of Bogor.
---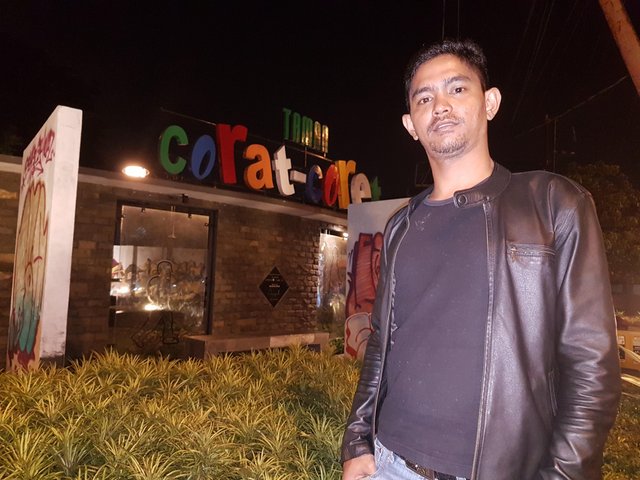 ---
Now I spend a lot of time on the road full of obstacles to congestion and pollution and almost every day I feel it because of my job as an online motorcycle driver.
---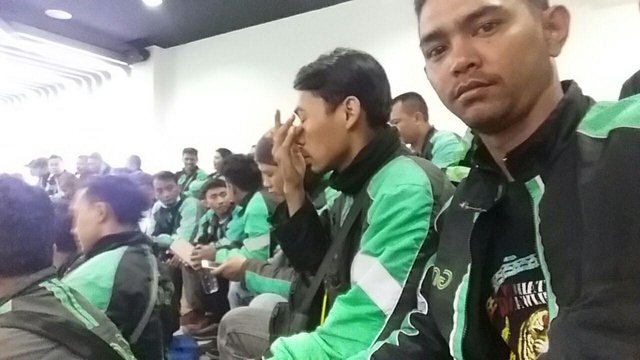 Along with fellow drivers of online motorcycle taxi drivers during the latest app training in Kudo office
---
Although many friends and friends of my friends to prohibit me as an ojek driver online because I have a law degree. Not I do not hear with advice or words all because it's hard to find a job in a big city and maybe here my sustenance I should take home for my small family. Nevertheless I am not unyielding to seek better for the future.
---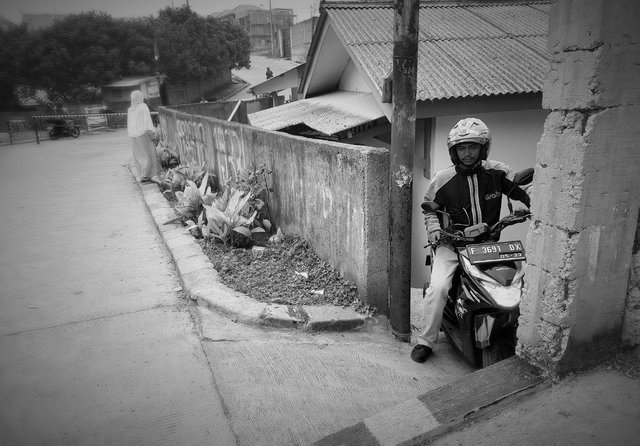 ---
Behind the other side I also used to be a former drug addict and thank God Alhamdulillah I can be separated from all of it because of the intention and for the support and advice from relatives friends and friends to follow the Rehabilitation at BNN Bogor.
---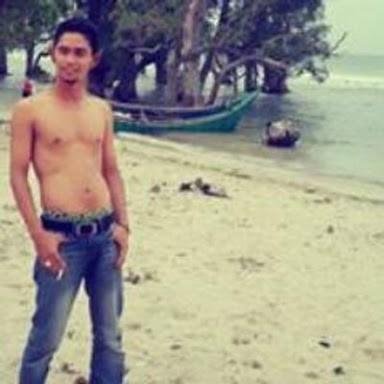 This photo is a picture of my dark past when I became a drug addict
---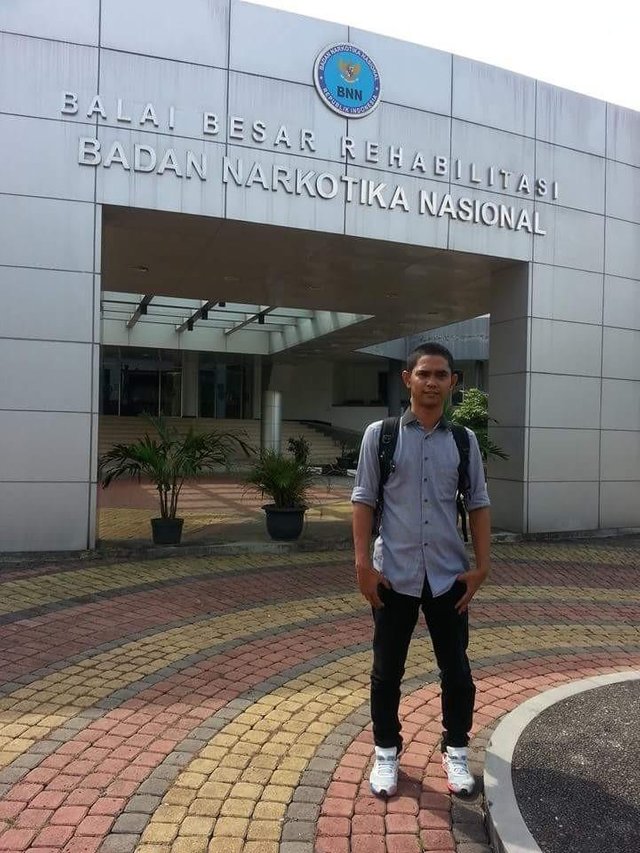 * This photo when I have undergone rehabilitation at National Narcotics Agency for six months in Lido Bogor*
---
Now I am married to a woman who loves me with my shortcomings. In this case my wife always encourages my life to the best and not to repeat my youth which is drowned with the dark world.
---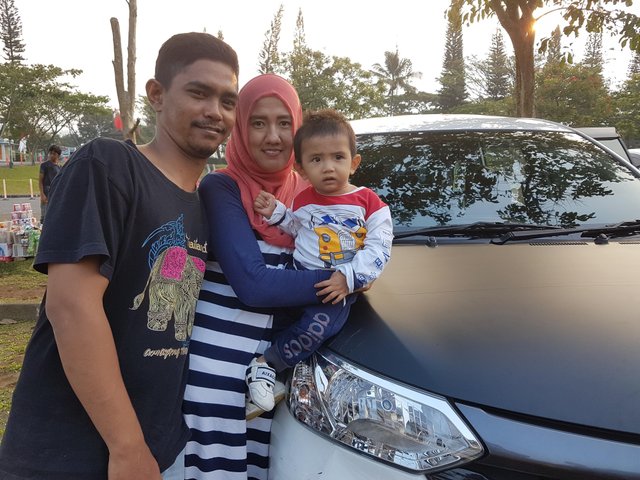 This is my little family who sparked my life from my downturn in the dark, and which always gives me the spirit to run a happy future
---
So many backgrounds and my profile.
In this case I will be grateful to one of my friends in #Aceh @azirgraff who has visited me my residence exactly in bogor.
Within a few days at my residence, I saw his activities always photographing what was considered attractive to him. Until a question marked myself to what the results of the portrait of it all. That's when my friend @azirgraff introduced a new social media account even gave unlimited work opportunities and could produce. He successfully influenced me to introduce steemit, strangely I just believed he told me about neutrality and a vast community and he also told me that The original post without plagiarism and good quality and not invite racist.
---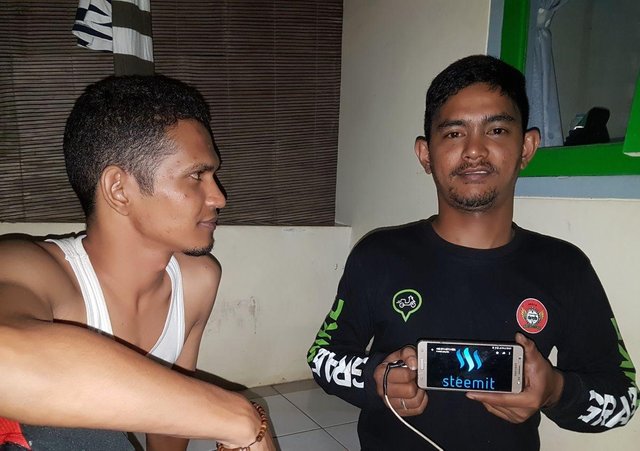 This is my friend @azirgraff who gives understanding and knowledge about steemit
---
For me this is a science and also very useful information that I can get in my busy selah-selah Meanwhile, my friend @azirgraff also told me a little bit closer to his tutor at #Aceh steemit with @curiesea, @radiv and @ejhaasteem assisted by some other educated tutors @muftykutink and @jamhuery and will introduce them directly when I return to Aceh.
After I learned and understood, I appreciate more steemit because if I did not know about the limitations of steem that must be maintained in the form of plagiarism and appreciate the work of others.
On this occasion I also hope to steam users to be able to help and provide guidance as well as constructive criticism and suggestions.
Thank you.
Wassalam.