The February Recap video is up:

In Block #73 ending 3/4/2019, a total of 1290@ (Appreciation Tokens) were generated; 280@ were generated by the daily appreciation of 40 members, 570@ were generated by 57 OG Creds (Ø), and 440@ were generated by 44 hours of labor exhausted for the Cooperative, bringing the total to 80,227@.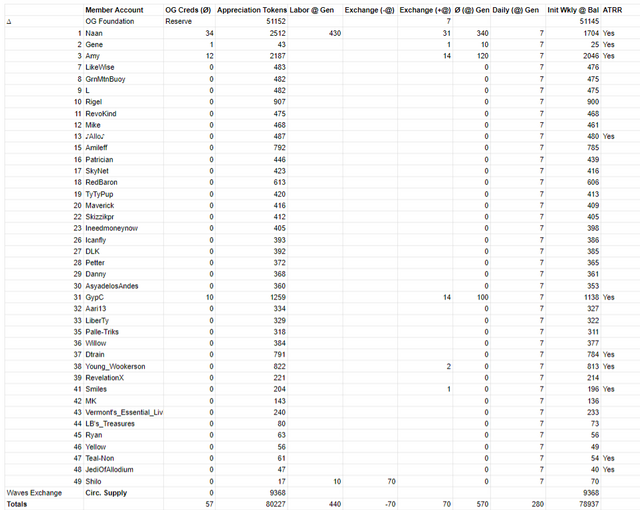 There are currently 40 members in the Allodium Cooperative. The updated Member Branching Tree can be viewed here: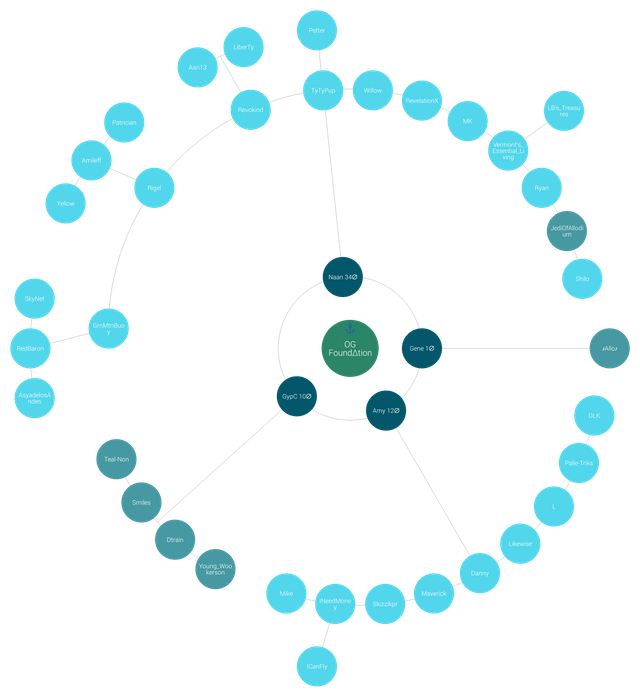 Shades of blue circles represent stakeholders with OG Creds (Ø), Affirmed Sovereign members, and members of the Exchange.
Allodium Appreciation Tokens are trading live on the Waves Decentralized Exchange under ticker "Allodium AT". Allodium AT are currently exchangeable for .095 Waves, giving Appreciation Tokens a $ valuation of $.25/@.
The Telegram announcement channel for Allodium is https://t.me/AllodiumCooperative, and there is a group chat on Telegram for members.
For more information, visit https://allodium.is/