Allodium Blockchain Report - Week #140 - Ending Jun 15th 2020
All is well in Allodium land. One more member joined the Cooperative yesterday, welcome Holls!
In the last week, progress has been made on the rammed-earth-tire-ferrocement wood shed tunnel access structure, with the 2 initial arches connected to each other, though the bigger one still hasn't been cemented. The third arch has taken shape as well, even though it is less pretty than the first two arches.
Around the beginning of the week, I was unsure how to proceed. The third arch was too long and flimsy to stay erect, and I had no good way of accessing it to stabilize it. At the point of this pic, I was a bit dismayed...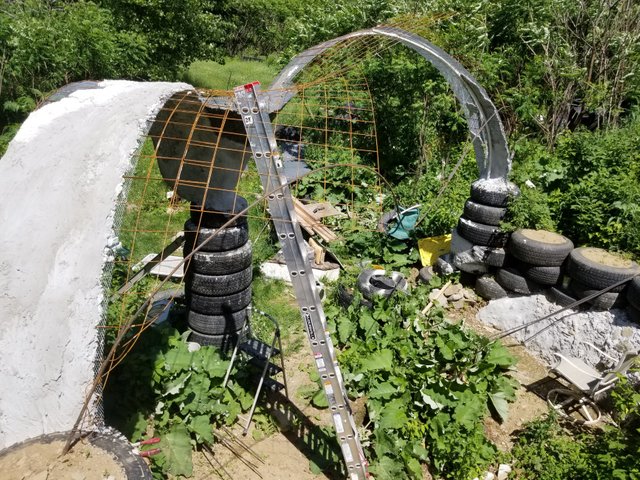 The third arch of rebar is barely noticable in this pic, but can be seen making a sad m connecting the 2 far ends of the existing arches.
Here is where the next puzzle piece was...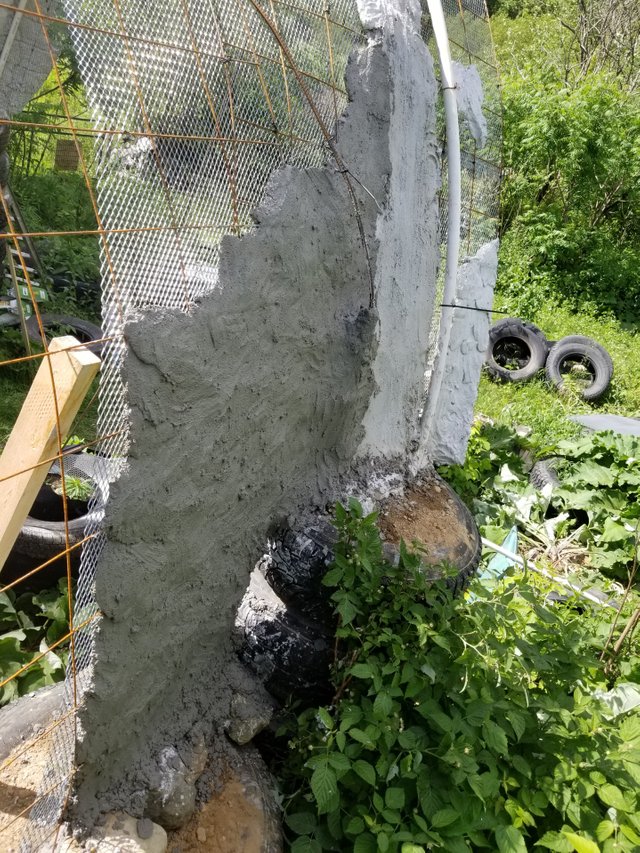 The added cement section stabilized the third arch enough so that additional rebar could be added to it, reinforcing it further to support the remesh and lathe extended from the first two arches and draped over the third, further stabilizing it and revealing the shape of this structure.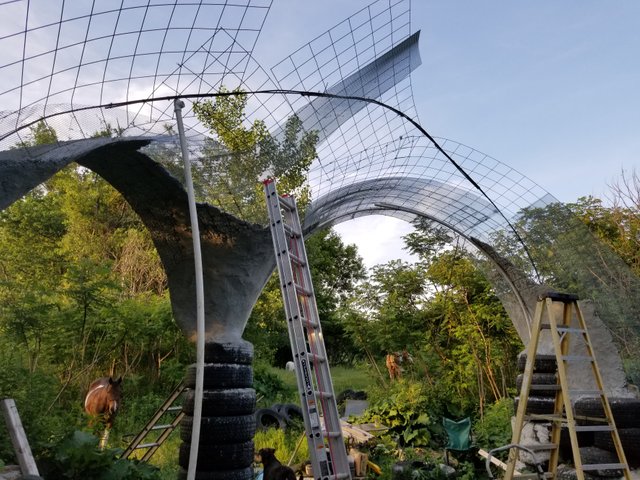 From the front, the shape is is coming together!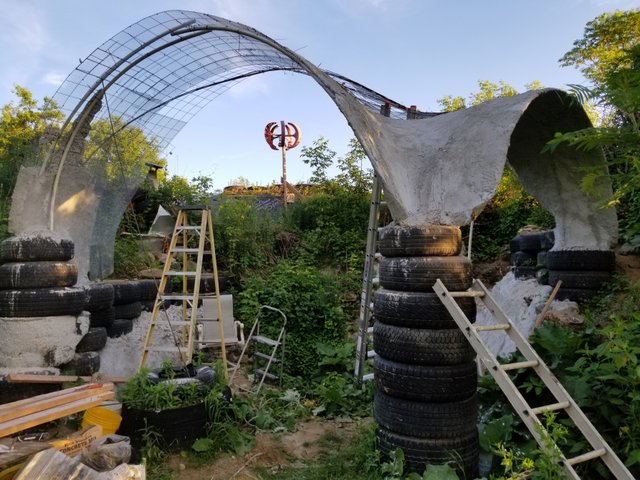 Time for more mortar.
In the last week, a majority of our CBD cannabis crop has been transplanted out into the field as well, and field work has progressed with irrigation and landscaping fabric.
With the additional member this week, there are currently 48 members of Allodium, with 2 dangling branches. The updated Member Tree can be viewed here: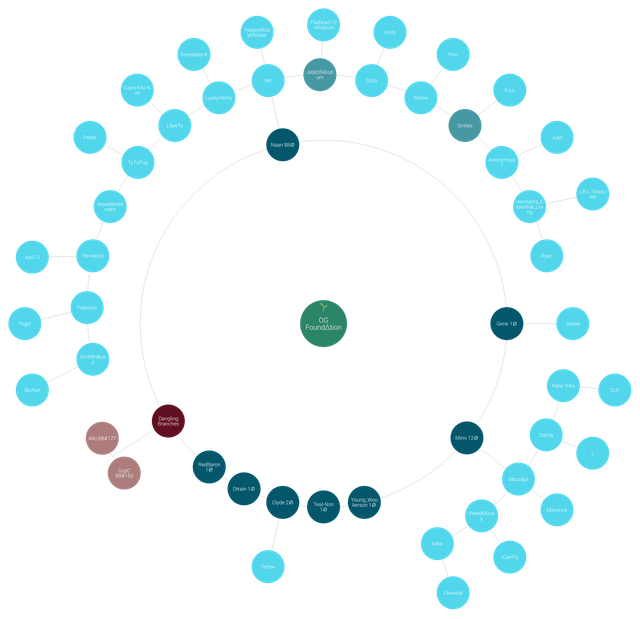 Shades of blue circles represent stakeholders with OG Creds (Ø), Affirmed Sovereign members, and members of the Exchange. At the hub, in green, is the original Allodial Foundation (OG∆). Red circles represent Dangling Branches which have frozen accounts and 52-week period to root with a sponsor.
In Block #140, ending 6/15/2020, a total of [email protected] (Appreciation Tokens) were generated; [email protected] were generated by the daily appreciation of 48 members, [email protected] were generated by 42 hours of labor exhausted for the Cooperative, and [email protected] were generated by 107 OG Creds (Ø); bringing the total to 191,[email protected]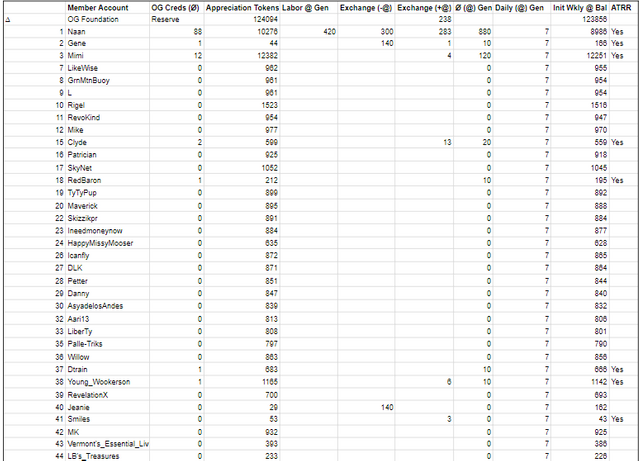 Allodium Appreciation Tokens are trading live on the Waves Decentralized Exchange under ticker "Allodium AT". Allodium AT are most recently valued at .20 Waves, giving Appreciation Tokens a $ valuation of about $.24/@, and an overall @ market cap $ valuation of $45,881.
The Telegram announcement channel for Allodium is https://t.me/AllodiumCooperative, and there is a group chat on Telegram for members.
The online domain of Allodium, https://allodium.is/ is back online, yet is still having technical difficulties.