Allodium Blockchain Report - Week #137 - Ending May 25th 2020
In the last week, this wood shed structure has started to take shape!
The first two arches have been cemented to the pillar of earth-rammed tires.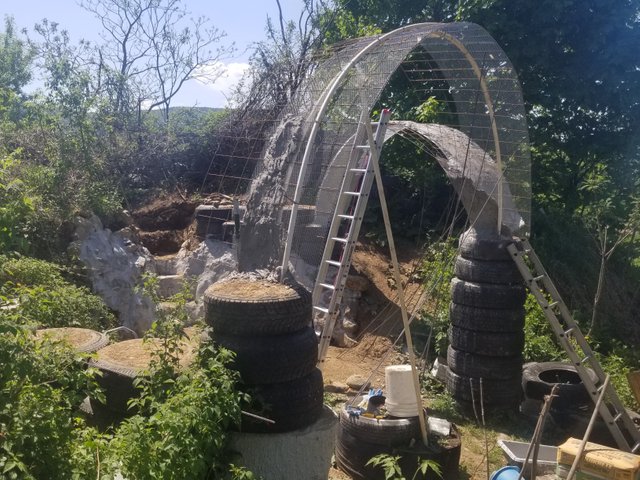 Lacking scaffolding and with the difficulty of erecting the arch with rebar pre-attached, PVC was used to bend the remesh/lathe to the arch shape, and supports are used to further shape the arch.
The tire pillar has a T-post and steel pins pounded into it for stability and to help bond it with the arches.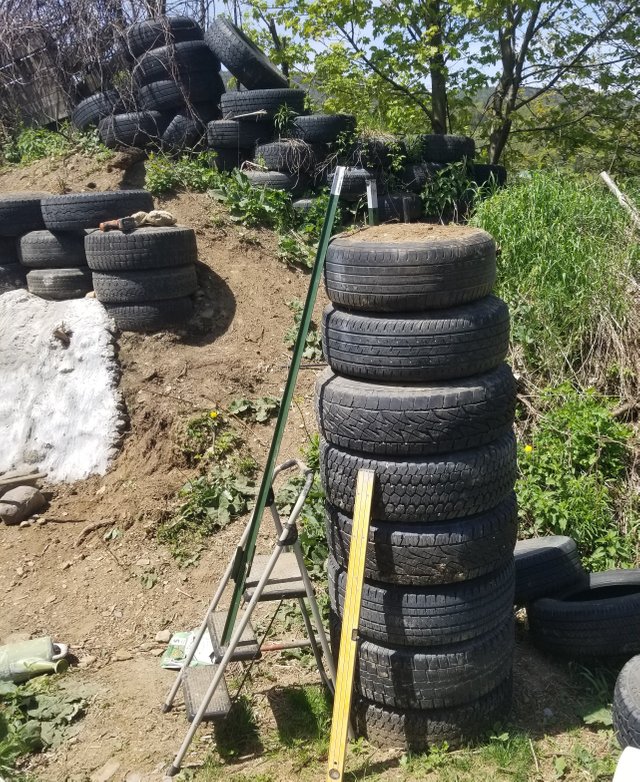 After the first few coats of mortar are applied, the arch is bonded to the tires.

The first coat of mortar bonds to the T-post and pin on the far tire wall.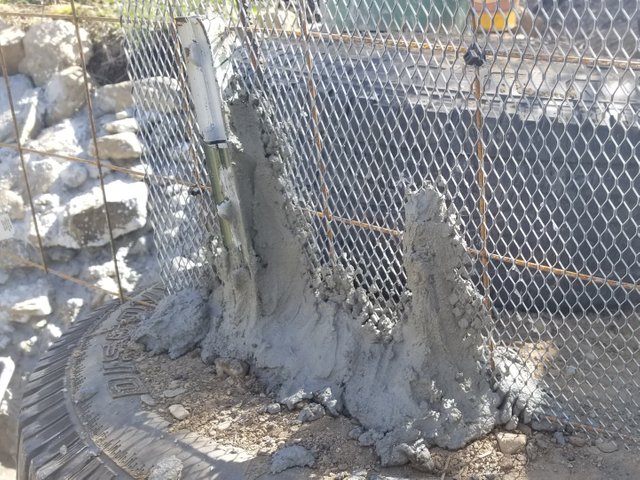 Several more coats of mortar are added to the first arch, as the half-tire concrete pour prepares for the second arch.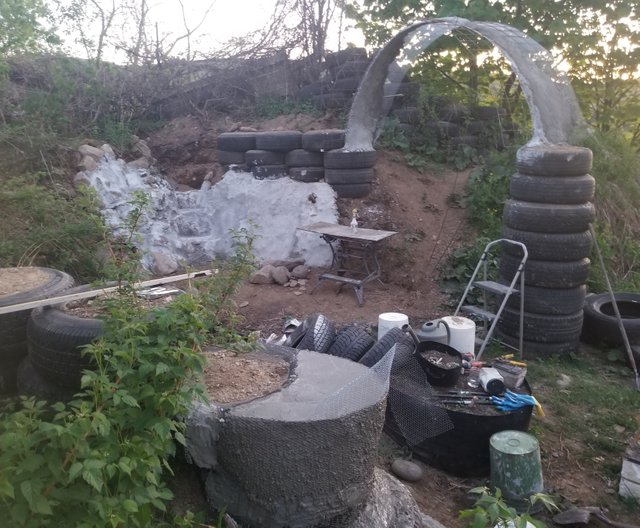 The lathe and remesh are connected on the ground for efficiency.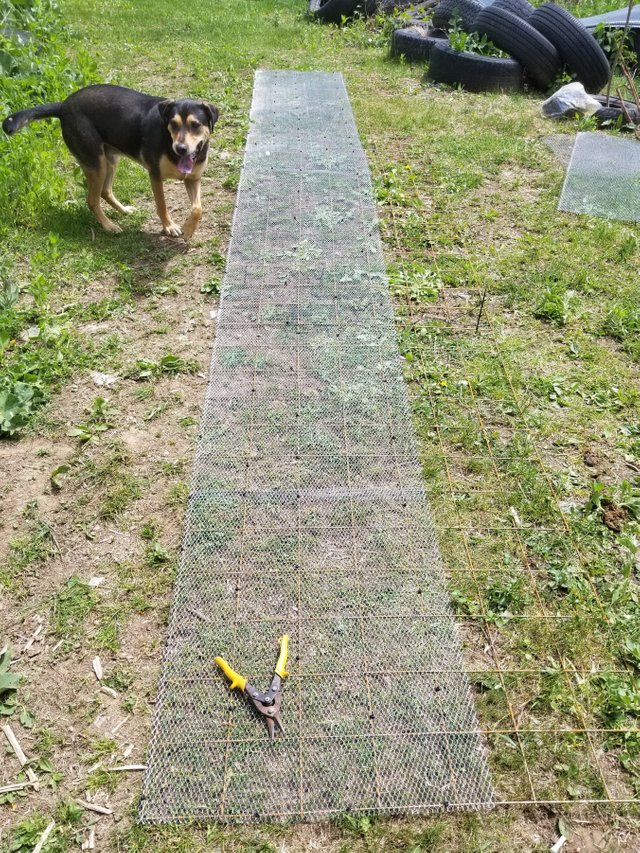 Lewis helps!
The first pic of the post is the most recent.
The rest of the seeds for this year's CBD crop began germination in the last week as well.
In Block #137, ending 5/26/2020, a total of [email protected] (Appreciation Tokens) were generated; [email protected] were generated by the daily appreciation of 48 members, [email protected] were generated by 37 hours of labor exhausted for the Cooperative, and [email protected] were generated by 96 OG Creds (Ø); bringing the total to 185,[email protected]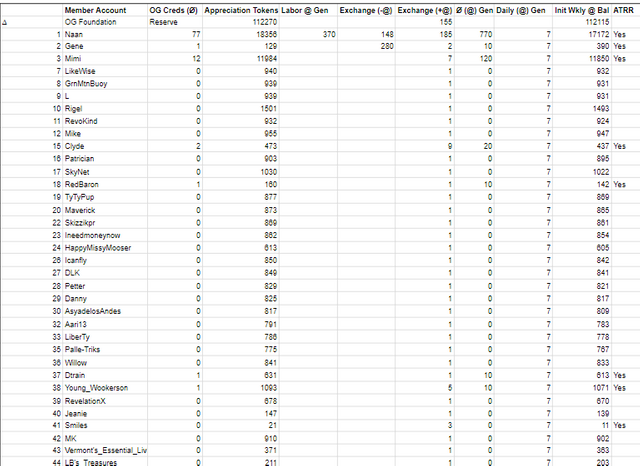 There have been no changes in Allodium membership in the last week.
Allodium Appreciation Tokens are trading live on the Waves Decentralized Exchange under ticker "Allodium AT". Allodium AT are most recently valued at .25 Waves, giving Appreciation Tokens a $ valuation of about $.27/@, and an overall @ market cap $ valuation of $49,748.
The Telegram announcement channel for Allodium is https://t.me/AllodiumCooperative, and there is a group chat on Telegram for members.
The online domain of Allodium, https://allodium.is/ is back online, yet is still having technical difficulties.