Allodium Blockchain Report - Week #135 - Ending May 11th 2020
The 2020 season has blasted off!
Like a proper blastoff, the first big project of the season started with a fire!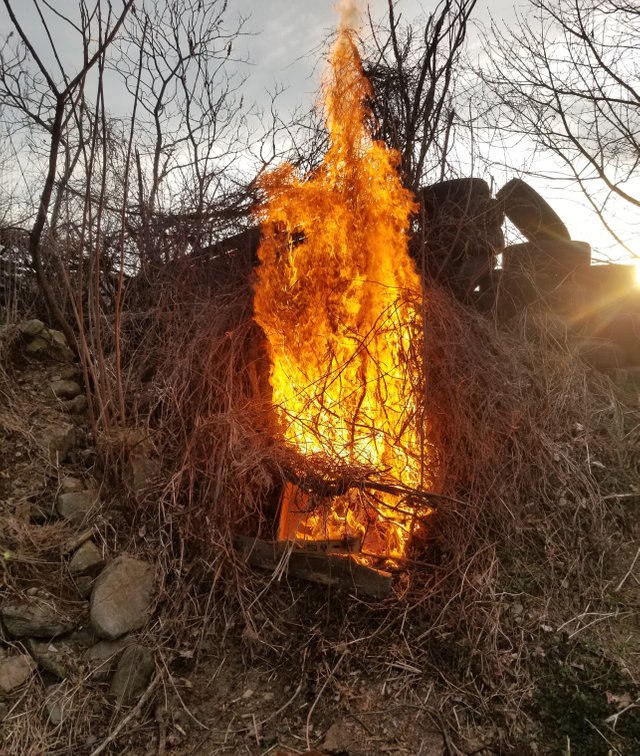 After clearing out the dead growth, the build was ready to start.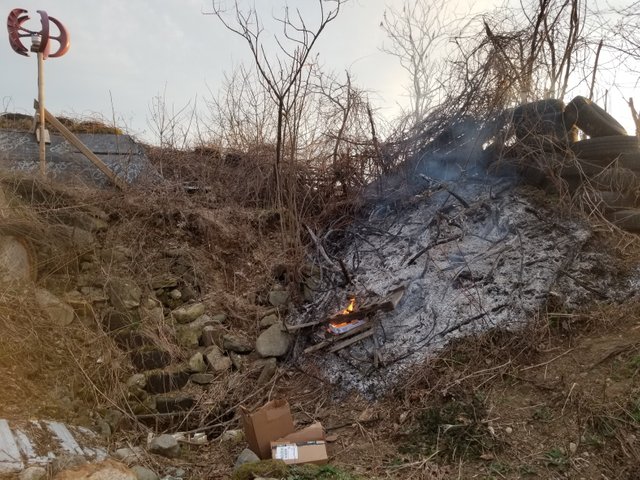 The first few tires create the initial shape of the structure to come...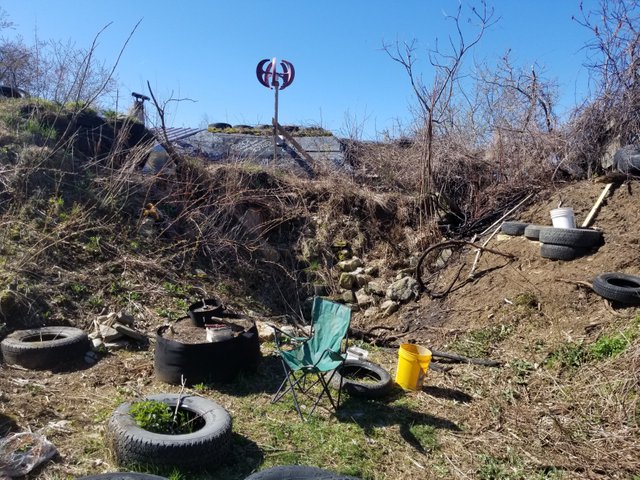 After cutting into the hill, stacking rocks and mortaring sections at a time to retain the earth.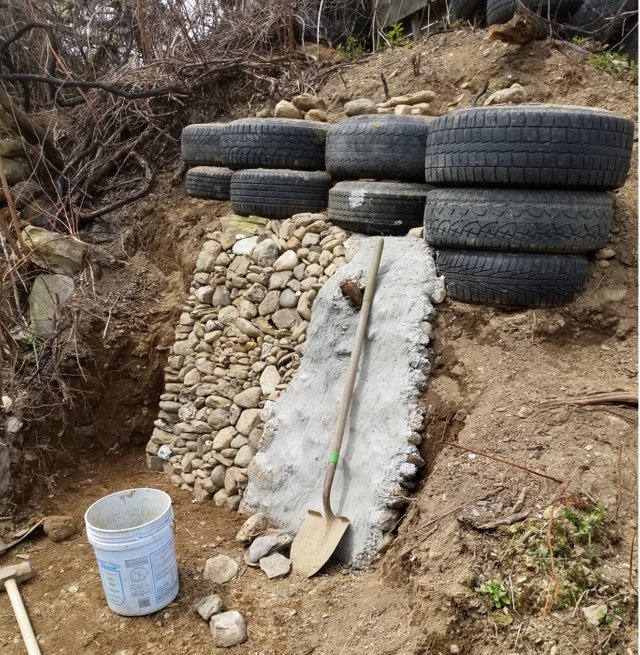 Three sections mortared, another fire to make way for the final section(s), and the big rocks from the previously collapsed rock retaining wall are piled to up prepare for rebuilding that section.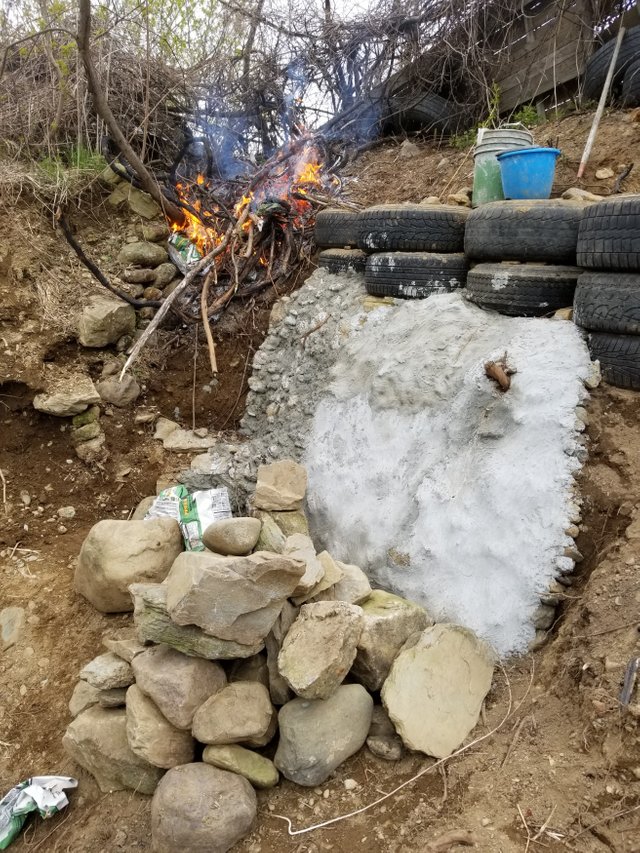 On the left side, the tires are cut into the berm, connecting to the edge of the existing tunnel structure.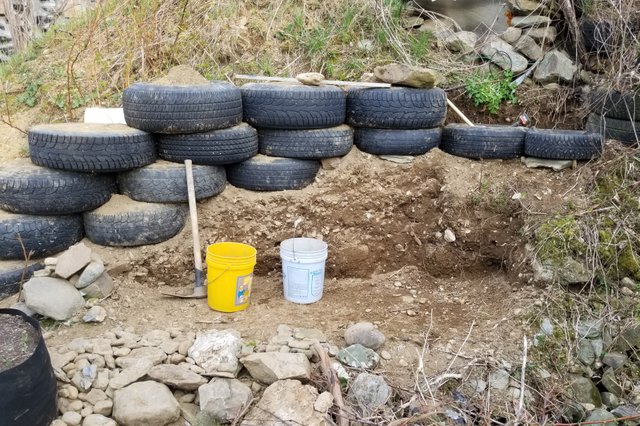 Rocks are stacked and mortarted to retain the exposed earth.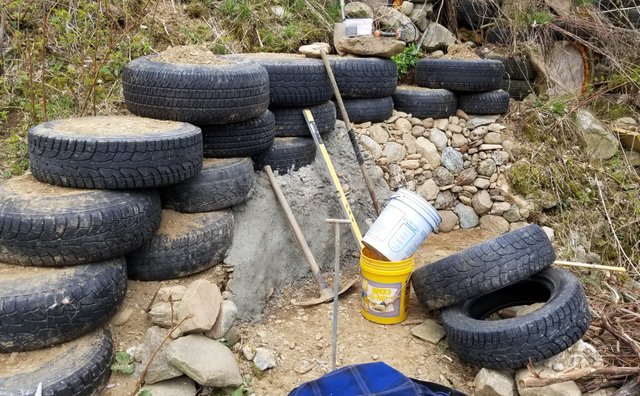 The tire pillar is also visible, here on the right, which will help form the shape of this structure.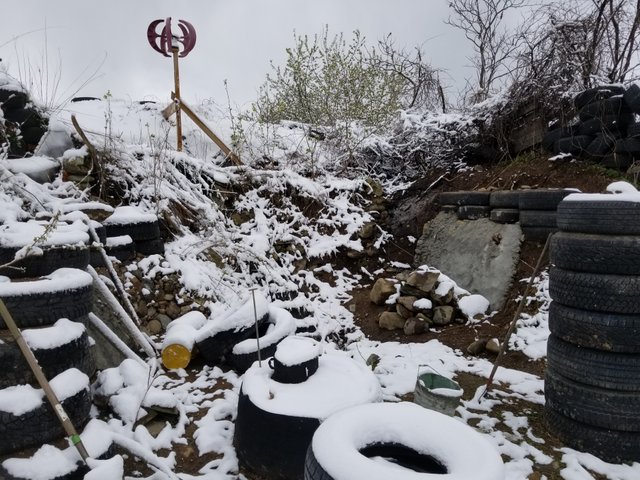 We reached orbit, where it's much colder...
A great first week of the 2020 season!
In Block #135, ending 5/11/2020, a total of [email protected] (Appreciation Tokens) were generated; [email protected] were generated by the daily appreciation of 48 members, [email protected] were generated by 43 hours of labor exhausted for the Cooperative, and [email protected] were generated by 96 OG Creds (Ø); bringing the total to 182,[email protected]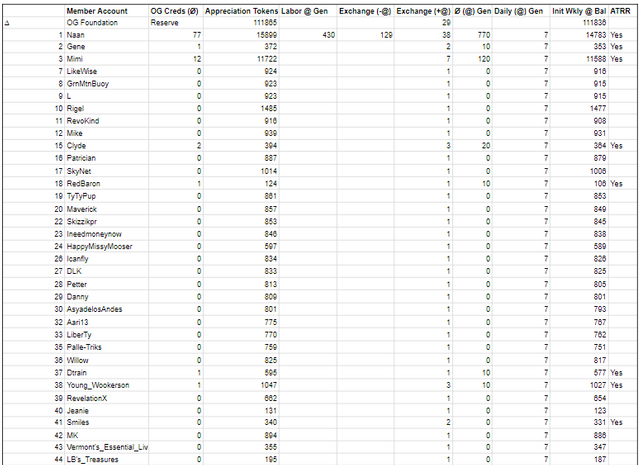 There are currently 48 members of Allodium, with 2 dangling branches. The updated Member Tree can be viewed here: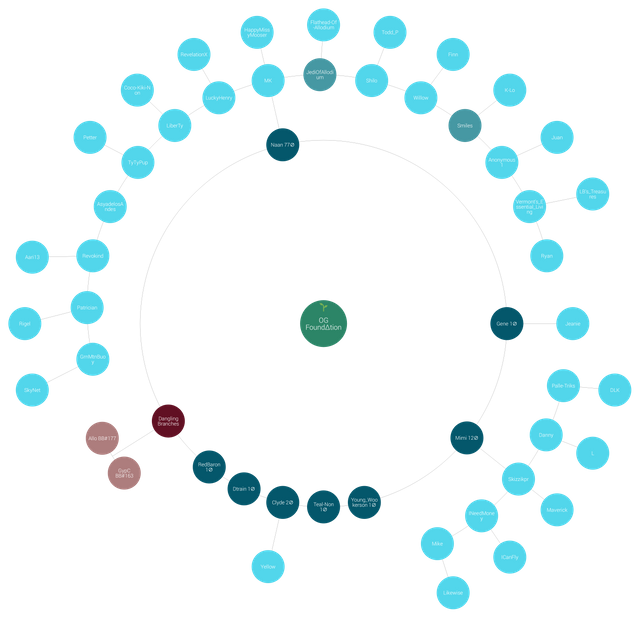 Shades of blue circles represent stakeholders with OG Creds (Ø), Affirmed Sovereign members, and members of the Exchange. At the hub, in green, is the original Allodial Foundation (OG∆). Red circles represent Dangling Branches which have frozen accounts and 52-week period to root with a sponsor.
Allodium Appreciation Tokens are trading live on the Waves Decentralized Exchange under ticker "Allodium AT". Allodium AT are most recently valued at .26 Waves, giving Appreciation Tokens a $ valuation of about $.25/@, and an overall @ market cap $ valuation of $46,565.
The Telegram announcement channel for Allodium is https://t.me/AllodiumCooperative, and there is a group chat on Telegram for members.
The online domain of Allodium, https://allodium.is/ is back online, yet is still having technical difficulties.