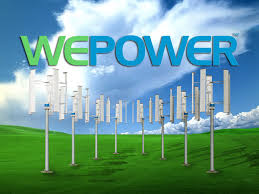 In the history of energy production, there is an evergoing shift from one energy source towards another. In 1870, 70 percent of the energy produced was from wood. It then shifted to coal in the early 20th century and to oil and gas in the middle of 20th century.
While the current energy production is still being dominated by fossil fuels, there is an accelerating shift towards renewable energy. Increasing renewables to 36 percent of the global energy mix by 2030 is one of the goals set by the United Nations Paris Agreement signed by 197 global states in 2015. In several countries the plan is going even further, e.g. some experts claim that by 2050, 80 percent of the total energy produced in the US can be from renewable sources.
The need for renewable energy causes a disruptive impact on companies and the industry on a global scale. Over the past decade, the cost of production for renewable energy has dropped significantly.
For example, solar panels prices have fallen 80 percent since the Chinese manufacturing boom. It is only a matter of time for the renewable energy to replace fossil fuels as the major energy. The economic impact is a good reason to invest in renewables besides being the urgent measure to help the environment.
WePower - trading renewable energy through Blockchain
WePower aims to connect the people involved in the energy market; from the small and private green energy producers to the bigger or institutional producers, energy consumers and investors through the WePower network.
WePower has a team of Blockchain advisors and international investment professionals along with a group of 14 highly experienced energy engineers, led by Kaspar Kaarlep and Heikki Kolk, who have integrated metering data with grid operations and developed data analytics solutions to implement smart metering system countrywide in Estonia.
It is an Ethereum-based platform where renewable energy can be traded in the form of tokens. Legally, WePower acts as an independent energy producer, and because of that, it is allowed to connect to the local electricity grid.
Electricity consumption and production data are received through this connection. When a renewable energy plant is connected to WePower, its future energy production is tokenized and these tokens can be sold to finance the setup cost for new projects.
These tokens are tangible as they represent a certain amount of energy available for use. Besides, they ensure liquidity as the tokens can be traded at any time in the WePower platform.
Besides energy tokens, its users will also receive the green certificates.
"Symbolic tokens help WePower users to understand what the green energy they produce, own or buy actually achieves because they show the CO2 emissions each energy producer, consumer or investor helped save," explained Jon Matonis.
Connecting green energy consumers to producers
One of the main advantages for a green energy Blockchain such as WePower is that it connects the consumers directly to the green energy producers, bypassing the institutional nonrenewable energy producers. This is convenient for those who wish to go green and choose to support only the green energy producers.
Nikolaj Martyniuk, one of the co-founders of WePower says:
"We want to make green energy markets to be as good as possible without any hardware required on the consumer side using the existing infrastructure of current grids but making everything more efficient and easy. We provide not just the access to energy markets but the ability to invest in green energy and whole spectrum of it from solar, wind and hydro to some exotic renewable energy sources like energy from waste, and make real change happen. We make the choice what energy we want, at the market price."
As part of a Blockchain community, the platform brings transparency to the green energy market.
"So every WePower user knows at any moment how much energy they produced or are predicted to produce, or how much energy they bought and own and can consume. Additionally, they know what amount of CO2 emissions their contribution helped to avoid since the open WePower market is absolutely transparent."
It allows for people anywhere in the world to contribute directly to green energy developments and enables fundraising to set up new green energy plants. Users of WePower may buy future energy in the form of tokens that are stored in smart contracts. Token owners can use it as an exchange for electricity or trade them on the WePower platform.